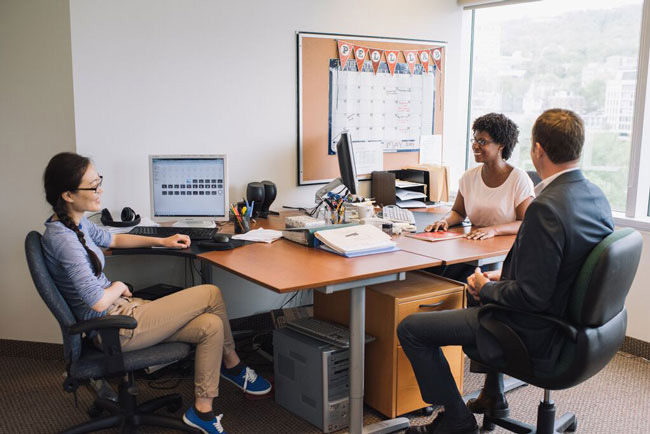 Co-developed by Professor Henry Mintzberg and McGill grad Phil LeNir, CoachingOurselves is a tool for sparking employee discussion and growth. It's found success across Canada and around the world, and if you're a McGill employee, you can use it for free to grow, network, and help achieve your full professional potential.
What is CoachingOurselves?

Participants meet in small groups of four to six, for guided discussions on 80+ topics – these range from time/energy management and decision-making to negotiation and employee recognition. CoachingOurselves participants reflect together on their experiences and ways of working, and meet colleagues who share common interests, challenges and goals.

Topics and discussion points have been developed by some of the world's leading management thinkers like David Ulrich, Philip Kotler, John Seely Brown, Marshall Goldsmith, and McGill's own Henry Mintzberg.
"CoachingOurselves succeeds on two levels in a short timeframe: it provides managers an opportunity to acquire new knowledge applied to their own context which gives it deeper relevance and value," says Tara Shaughnessy, Director, Communication Services. "It also offers a space for making meaning as a group which creates real connections and resonance among employees from across the entire organization."

To learn more and to sign up, click here.

McGill Reporter


April 5, 2016