On April 8, 2016, McGill's School of Physical and Occupational Therapy (SPOT) held its annual Name-Tag ceremony, as third-year students gathered in the Frank Martin Amphitheatre at the McIntyre Medical Building.  The ceremony is an important milestone in the students' paths marking the transition from their undergraduate studies to the beginning of their clinical placements, before many go on to graduate studies.

Under the theme of global health, the students heard first from Dr. Annette Majnemer, Vice-Dean, Education at the Faculty of Medicine and Director of SPOT. "This [global health] is a relatively new area of research for the School. Some of our Faculty members are trying to promote equity in health care, to influence global health policy and ensure ethical health care initiatives around the world.  I am hoping many of you will take the opportunity to pursue international placements as part of your clinical training and will take the International Global Health course.  No matter where you work as a therapist the important elements of team work, equity and quality care will be central to your practice.  I want to congratulate you all and wish you best of luck in this important phase of your training. Wear your name tags with pride. Please remember that they symbolize who you are, where you trained and all the things that you pledged here today"

Associate Vice-Principal and Vice-Dean (Health Affairs) at the Faculty of Medicine, Dr. Sam Benaroya then took students on a stroll down memory lane as he recalled receiving his first white coat and name tag which marked the beginning of his clinical training on the wards back in medical school. As they begin their clinical experience, Dr. Benaroya encouraged the students to keep three elements in mind that are integral to health professions today: teamwork, thinking globally and social responsibility. "As you make your way around the world, you will realize that your skills can be used anywhere," he said. "Not only here in your own garden, but outside in those communities that need them in a way that is not necessarily as available as in our own environment."

Before receiving their nametags, students also heard from Chantal Jacques and Rochelle Rein who shared their clinical experience in global health, including how its impact can be seen locally. Max Pancer and Jean-Felix Daloze spoke on behalf of the occupational therapy and physical therapy cohort of students respectively and Laurence Benoit, POTUS President was presented with the Student Life Award.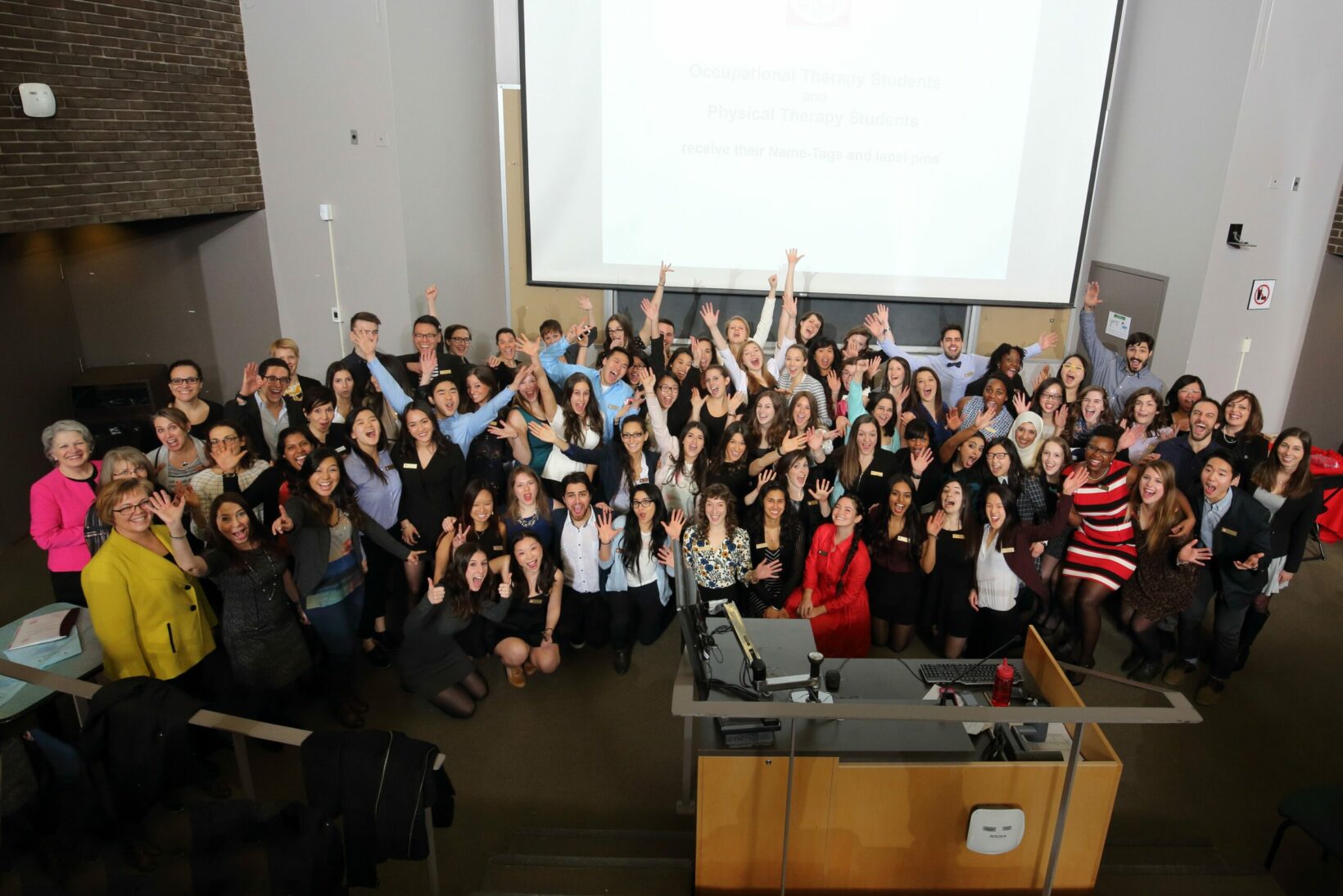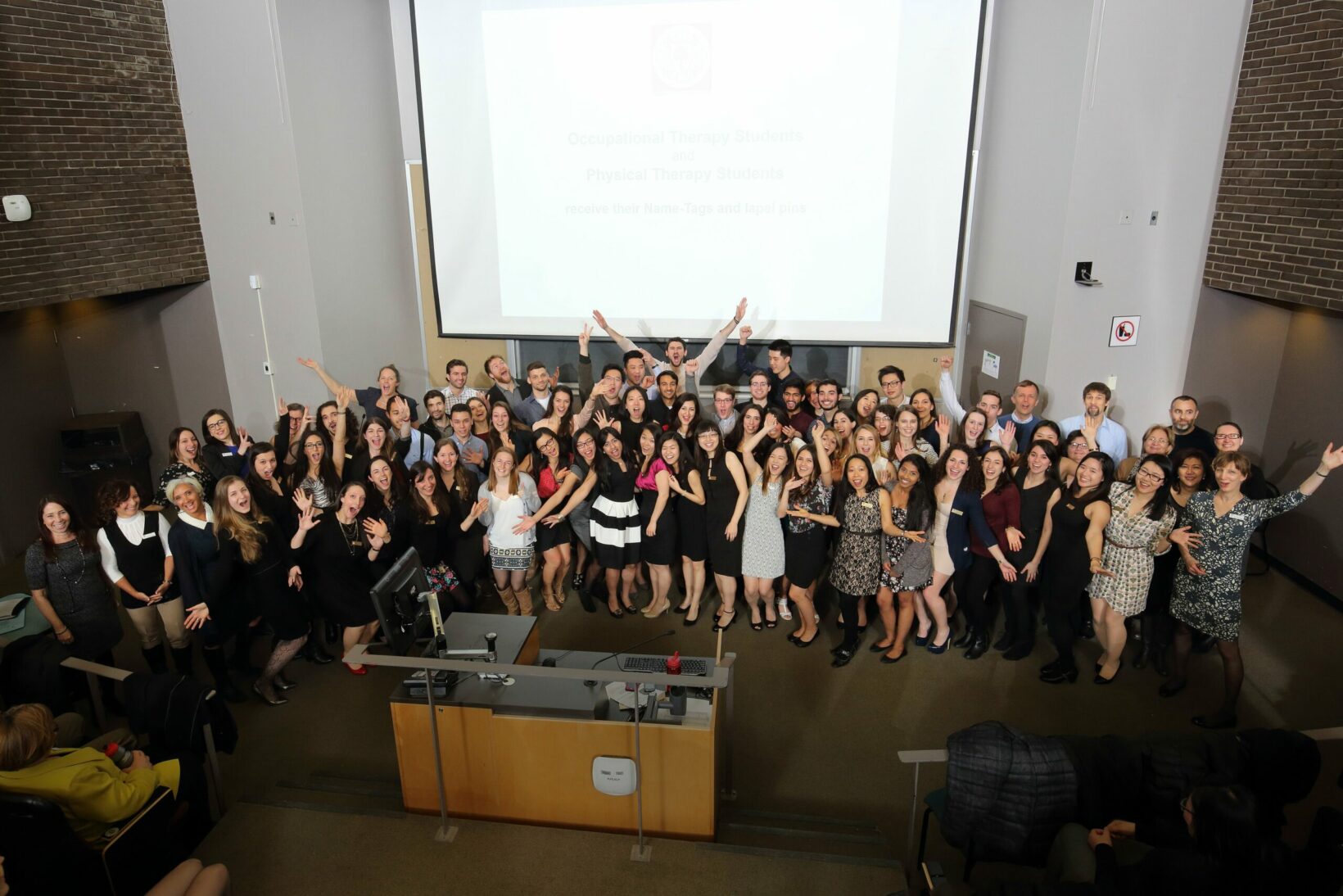 Congratulations to all!