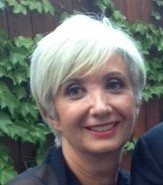 Dr. Liliane Asseraf-Pasin, Faculty Lecturer and Associate Director (Physical Therapy Program) and Dr. Hiba Zafran, also Faculty Lecturer with McGill University's School of Physical and Occupational Therapy (SPOT) have been selected as co-recipients of the 2017 McGill Award for Equity and Community Building in the academic staff category. These awards recognize the work of students, faculty and staff committed to advancing equity, inclusion and community engagement at McGill.

"My goal is to improve the experience of immigrants who need to complete an equivalency of diploma in physiotherapy in order to obtain their license to practice in Québec," explains Dr. Asseraf-Pasin, a two-time McGill graduate who completed her PhD focused on Educational Leadership at McGill in 2012 and whose research interests lie in developing pedagogical strategies to support learning, teaching and Interprofessional education, practice and research.  "My role is to guide their journey, and counsel and support them by breaking down barriers and stereotypes, facilitating opportunities for clinical practice and, most importantly, assisting them in integrating their community of practice through equitable employment.  Winning this award means that I was able to really make a difference in the lives of the internationally educated students that I mentor. The joy on their faces, once they succeed, means the world to me!"

Dr. Zafran is an occupational therapist-psychotherapist specialized in the mental health and occupational engagement of emerging adults as well as in arts-based rehabilitation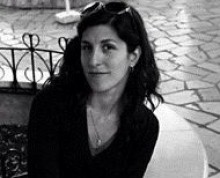 with individuals with severe and persistent mental illness and co-morbid physical diagnoses. She is drawn to critical and queering ways of knowing and conceptualizing mental health 'dysfunction', poetic and literary explorations of clinical encounters as relational spaces of transformation, and the sociocultural elements that shape the identity and performance of clients, students, and occupational therapists. "I think all the relational and caring things we do on the margins, outside of the limelight, in the quiet, and behind closed doors – they all matter," she says. "To me, one of the effects of this Award is to promote the value of deep listening."

Drs. Asseraf-Pasin and Zafran were honoured along with this year's other winners, during a ceremony held at the Royal Victoria College lounge on May 1.

Congratulations Dr. Asseraf-Pasin and Dr. Zafran!

May 5, 2017