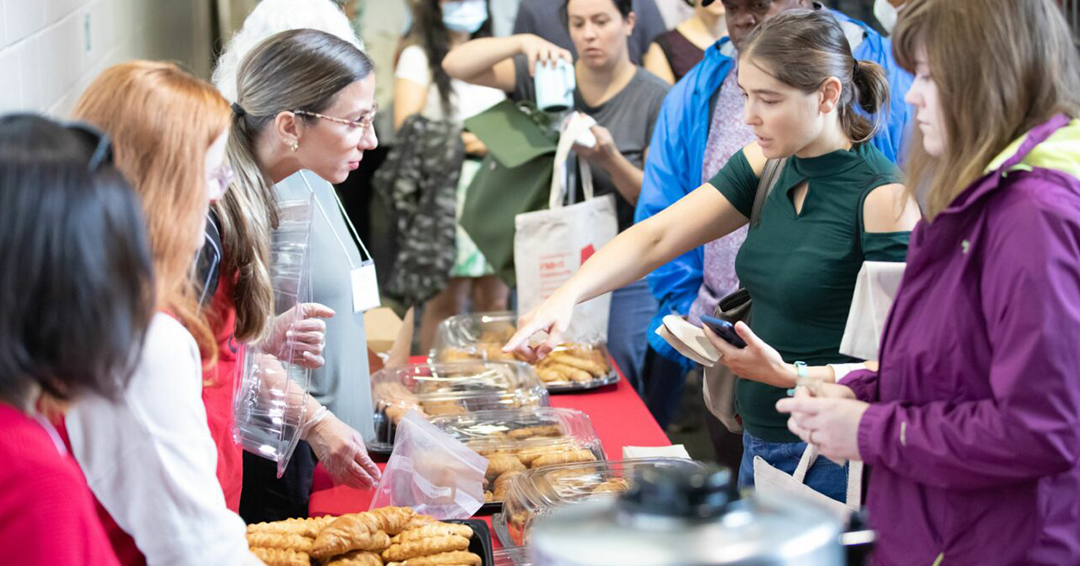 Let's celebrate YOU! FMHS Community Celebration 2023
Dear colleagues,
Mark your calendars for our second Faculty of Medicine and Health Sciences COMMUNITY CELEBRATION BREAKFAST for administrative and support staff to celebrate your MANY contributions. This year's event will be held in the springtime on June 14! (Check out photos from last year's event here.)
Interested in helping to shape this year's event? We'd love to have you on our organizing committee or as a volunteer on event day.
Here are a few examples of what organizers and volunteers will be doing:
Help organize an activity (such as a sport, a game, a wellness activity, artistic workshop, etc.) for your colleagues
Help organize a community engagement activity (donation drive, workshop, etc.)
Help organize entertainment (dj-ing or other music, etc.)
Work with students to organize a student-led activity
On event day, help direct attendees to the kiosks, hand out swag, serve food or check food vouchers
Help with set up or take down on event day
Please fill out our form and you will be invited to our first info session & meeting on Tuesday, May 9, at 2:30 p.m. E.T. (virtual).
Warm regards,
David Eidelman
Vice-Principal (Health Affairs) and
Dean, Faculty of Medicine and Health Sciences
Demetra Kafantaris
Executive Director, Administration and Operations
Faculty of Medicine and Health Sciences