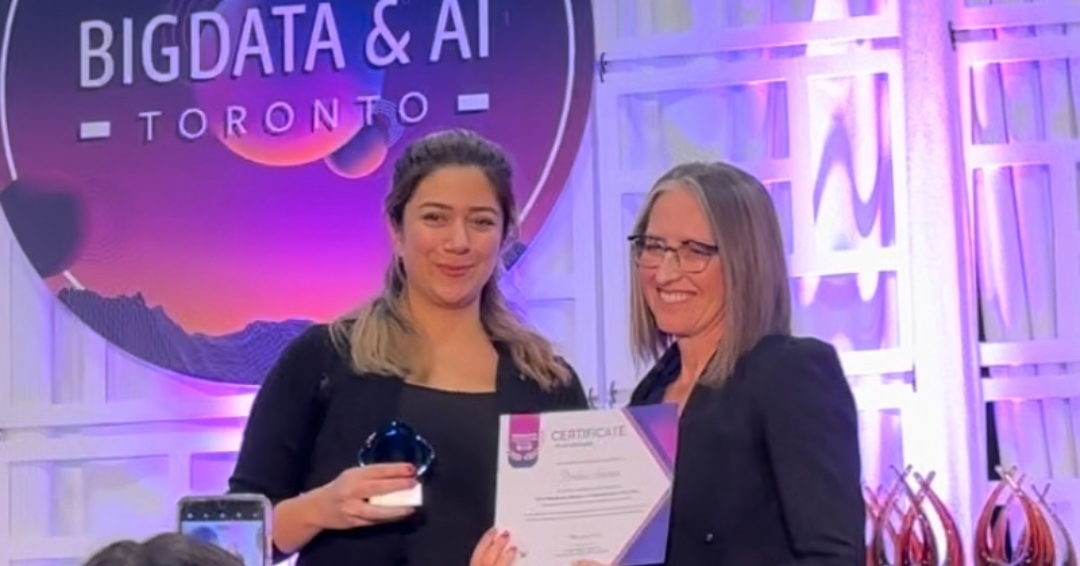 Samira Abbasgholizadeh Rahimi, Assistant Professor in the Department of Family Medicine, was awarded AI Researcher of the Year by Women in AI for her groundbreaking work in AI and advanced digital health within primary healthcare. Women in AI is a nonprofit do-tank working towards inclusive AI that benefits global society. All of the winners, finalists and special jury recognitions were honoured with their awards on the big stage at the Big Data & AI Conference on Wednesday October 18, 2023, at the Metro Toronto Convention Centre in the presence of AI community leaders, honorary chairs from each country, award sponsors, advisors and jury members.
Congratulations Professor Rahimi!
Read the official announcement here: https://www.womeninai.co/post/finalists-and-special-jury-recognitions-an…
About Samira A. Rahimi
Samira Abbasgholizadeh-Rahimi, BEng, PhD, is an Assistant Professor in the Department of Family Medicine at McGill University and Mila-Quebec AI Institute and is the Canada Research Chair in Advanced Digital Primary Health Care. With an interdisciplinary background, her research is about the development and implementation of advanced digital health technologies such as AI-enabled decision support tools in primary health care. Her research is dedicated to enhancing the prevention and management of chronic diseases, such as cardiovascular diseases, with a particular emphasis on vulnerable populations.
Her work as Principal Investigator has been funded by the Fonds de recherche du Québec – Santé (FRQS), Natural Sciences and Engineering Research Council (NSERC), Roche Canada, Brocher Foundation (Switzerland), and the Strategy for Patient-Oriented Research (SPOR)-Canadian Institutes of Health Research (CIHR). Read more: https://rahimislab.ca/samira-rahimi