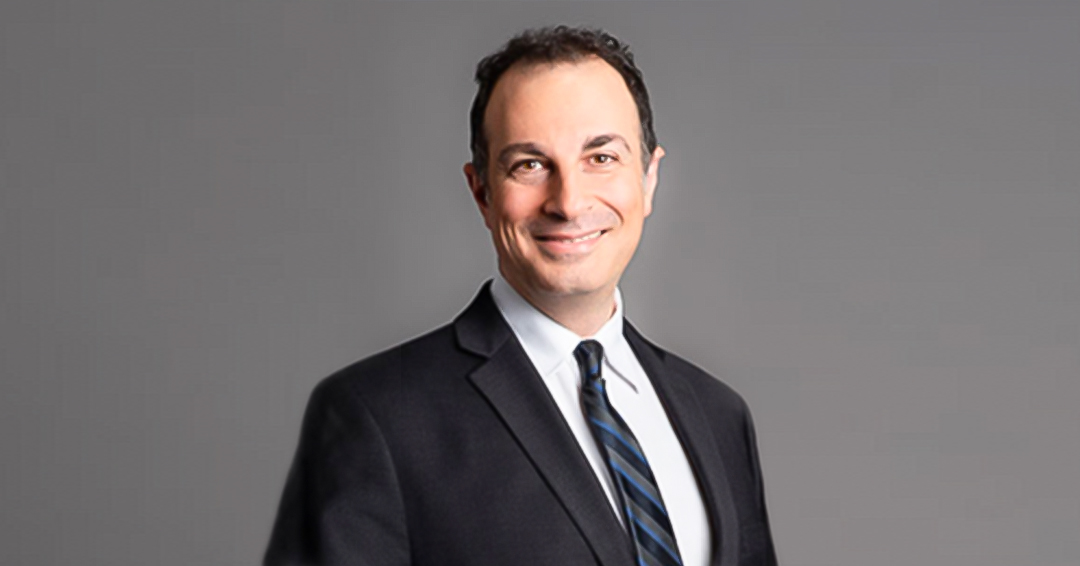 We are pleased to announce the appointment of Sam J. Daniel MDCM, as Chair, Department of Pediatric Surgery, Faculty of Medicine and Health Sciences (FMHS), McGill University, effective March 1, 2023. Dr. Daniel replaces the Department's inaugural Chair, Jean-Pierre Farmer, MDCM, who was recently appointed to the position of Associate Vice-Principal & Vice-Dean (Health Affairs) at the FMHS. We also take this opportunity to thank Gianpaolo (John-Paul) Capolicchio, MDCM, for serving as Interim Chair of the Department since January 1 when Dr. Farmer officially began in his new role.
Dr. Daniel obtained his MDCM from McGill in 1996, graduating as a member of the Dean's Honour List and with the J.W. McConnell Scholarship for finishing among the top 5 per cent of the class. He then completed a residency in Otolaryngology (head and neck surgery) at McGill, followed by further postgraduate training in Toronto, completing a Pediatric Otolaryngology Head and Neck Surgery Fellowship at the University of Toronto and The Hospital for Sick Children.
Dr. Daniel joined McGill as Assistant Professor in the Department of Otolaryngology in 2003, and was promoted to Full Professor with tenure in the Departments of Otolaryngology and Pediatric Surgery in 2014. Since 2016 he has held the Hugh Hallward Chair (Academics, Research, and Continuing Professional Development), at the Department of Pediatric Surgery. Dr. Daniel has also held the position of Director, Pediatric Otolaryngology for the past 15 years and has been an attending staff at the Montreal Children's Hospital, the McGill University Health Centre and the Verdun Hospital. In addition, he is an associate member at the Centre Hospitalier Universitaire Sainte Justine, providing second opinions for inpatients requiring Botox treatments or airway management.
Dr. Daniel's current research interests include: Complex Airway Surgery; Bone Anchored Hearing Implants; Ototoxicity prevention; the development of diagnostic tools for conductive hearing loss; pediatric dysphagia and aspiration; and surgical innovations. He has published several books, chapters and monographs and his research has resulted in more than 200 publications in peer-reviewed journals.
Dr. Daniel is a health care leader who has made headlines numerous times. Included among the many nominations and awards that he has received during the course of his career, are Canada's Top 40 under 40 Award, the Leadership award from the Association of Oto-Rhino-Laryngology and Head and Neck Surgery Quebec in 2019, as well as the Royal College Accredited CPD Provider Innovation Award in 2017, the same year he was elected President of the Conseil québécois du développement professionnel continu des médecins. Most recently, he received the Collège des médecins du Québec's Distinction de la présidence Médecin spécialiste for his achievements.
Dr. Daniel sits on the Board of Directors of the American Society of Pediatric Otolaryngology, is a member of the executive council and Vice-President of the Canadian Society of Otolaryngology-Head and Neck Surgery and is a Member of the European Society of Pediatric Otolaryngology Standing Scientific Committee. He is recognized nationally and internationally for his innovations and contributions in continuing professional development as a senior CPD educator for the Royal College and a member of the Strategic Committee of the Society for Academic Continuing Medical Education.
In his role as Chair of Pediatric Surgery, Dr. Daniel will lead the education and research missions for the Department, while also mentoring faculty members. He will undertake strategic planning and make recommendations to the Dean regarding recruitment, academic appointments, promotion and tenure and oversee the allocation of the departmental budget. Dr. Daniel's goal is to make the Department a world leader in multi-disciplinary, EDI-empowered, family- and patient-centred care, where teams are devoted to putting the needs of children first.
Please join us in congratulating Dr. Sam J. Daniel on this new appointment and in wishing him success in this role.
| | |
| --- | --- |
| David Eidelman, MDCM | Lesley Fellows, MD, PhD |