By Sophie Lorenzo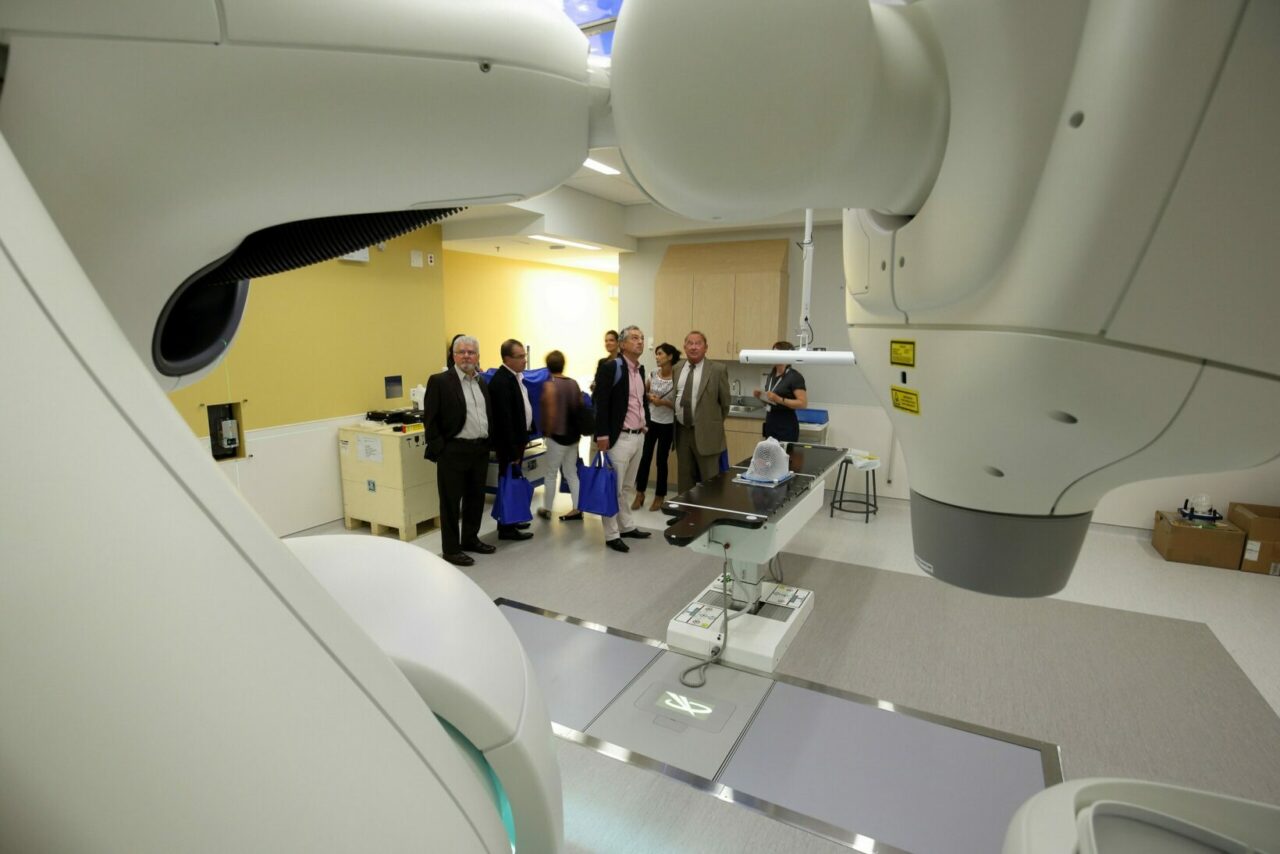 As cancer centres become more focused on improving the patient experience in the health care system, sharing best practices among leading centres is essential to find new ways to support patients and streamline the delivery of care in the complex and often emotional cancer journey.

On Sept. 8 and 9, the Rossy Cancer Network (RCN) welcomed a delegation from the Pôle de cancérologie du Centre Hospitalier Universitaire (CHU) de Poitiers in France as part of an initiative to share best practices internationally.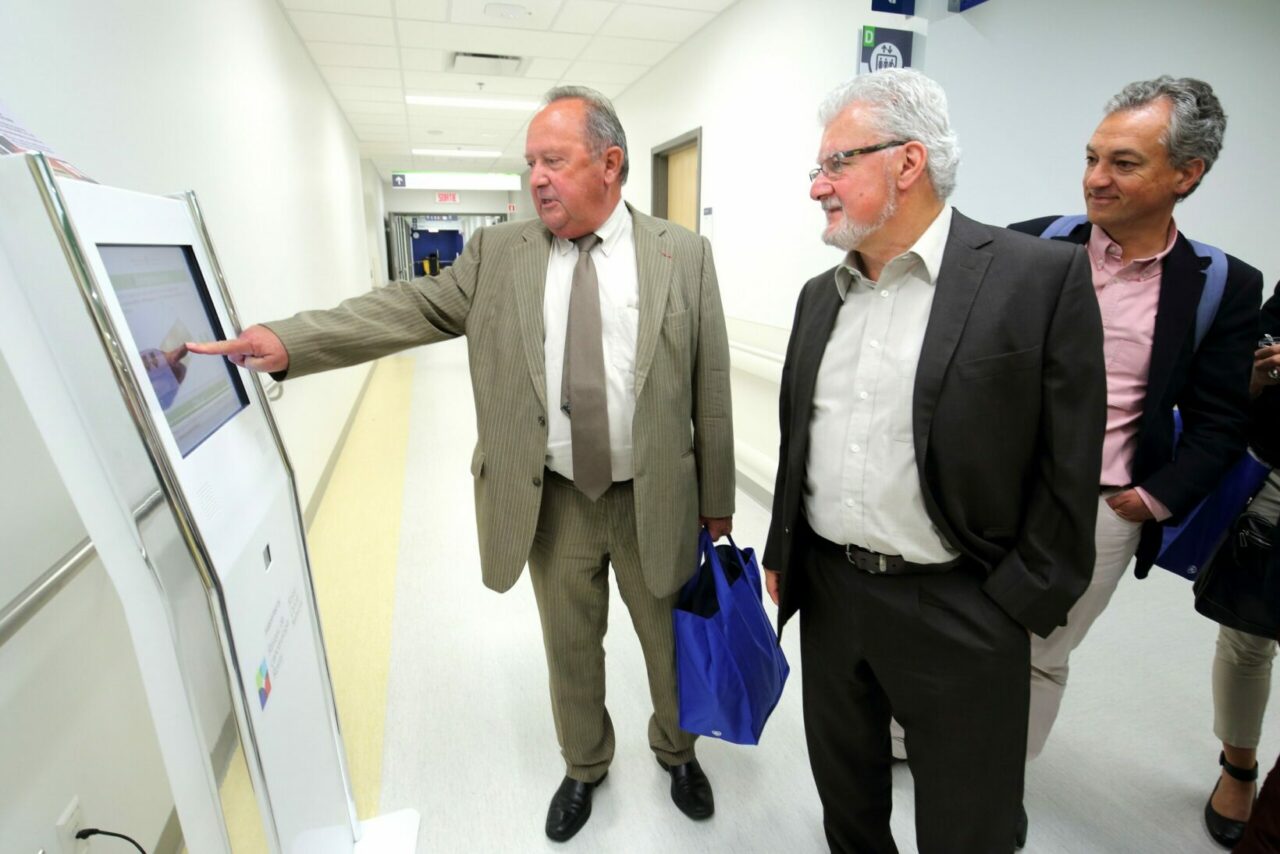 "This is a tremendous opportunity to share knowledge with other teaching hospitals that aim to deliver exceptional care to their cancer patients," said Dr. Eduardo Franco, Chair of McGill's Department of Oncology and a member of the RCN's Executive Committee. "The RCN already receives input from world-leading cancer centres through its International Advisory Committee, which includes representatives from the Princess Margaret Cancer Centre at the University of Toronto and the Dana-Farber Cancer Centre at Harvard University. This exchange is an opportunity to share our expertise and develop new partnerships."

The team from Poitiers came to learn how the McGill-affiliated hospitals are organizing care pathways, structuring treatments and developing new ways to accompany patients.

The CHU delegation was welcomed at each hospital by one of the members of the RCN's Executive Committee: Dr. Armen Aprikian, chief of oncology at the McGill University Health Centre; Dr. Gerald Batist, director of the Segal Cancer Centre at the Jewish General Hospital; and Dr. Adrian Langleben, chief of oncology at St. Mary's Hospital Center.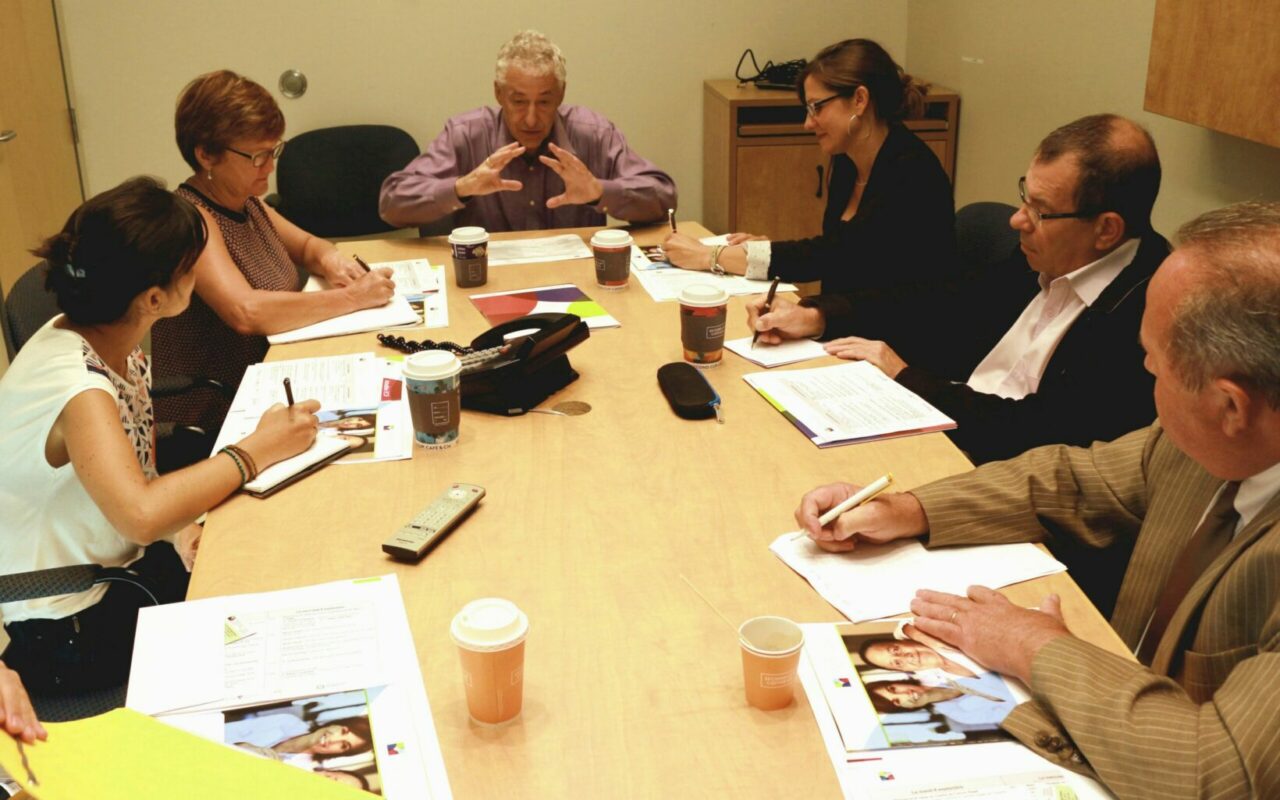 pathologists, social workers and palliative care staff and learned about initiatives put in place by the RCN to smooth the treatment journey for patients and improve the quality of care. They also learned of the work being done by the RCN's new disease site teams, which are uniting cancer care and clinical trials across the network's three hospitals. In addition, surgical oncologist and RCN Executive Committee member Dr. Ari Meguerditchian provided an overview of how funding through the RCN's Cancer Quality & Innovation, which he heads, is impacting care in the hospitals.

The director general of the CHU de Poitiers, Jean Pierre Dewitte and Professor Jean Marc Tourani, chief of the CHU's regional cancer centre were joined by key members of their team, including an oncology nurse, a medical oncologist, a chief administrator and IT project director.

"We were very impressed with the system of pivot nurses used to follow oncology patients. In our centre, the nurses are assigned to a structure rather than to a patient, so there isn't that connecting thread throughout the patient's cancer journey," explained Prof. Tourani.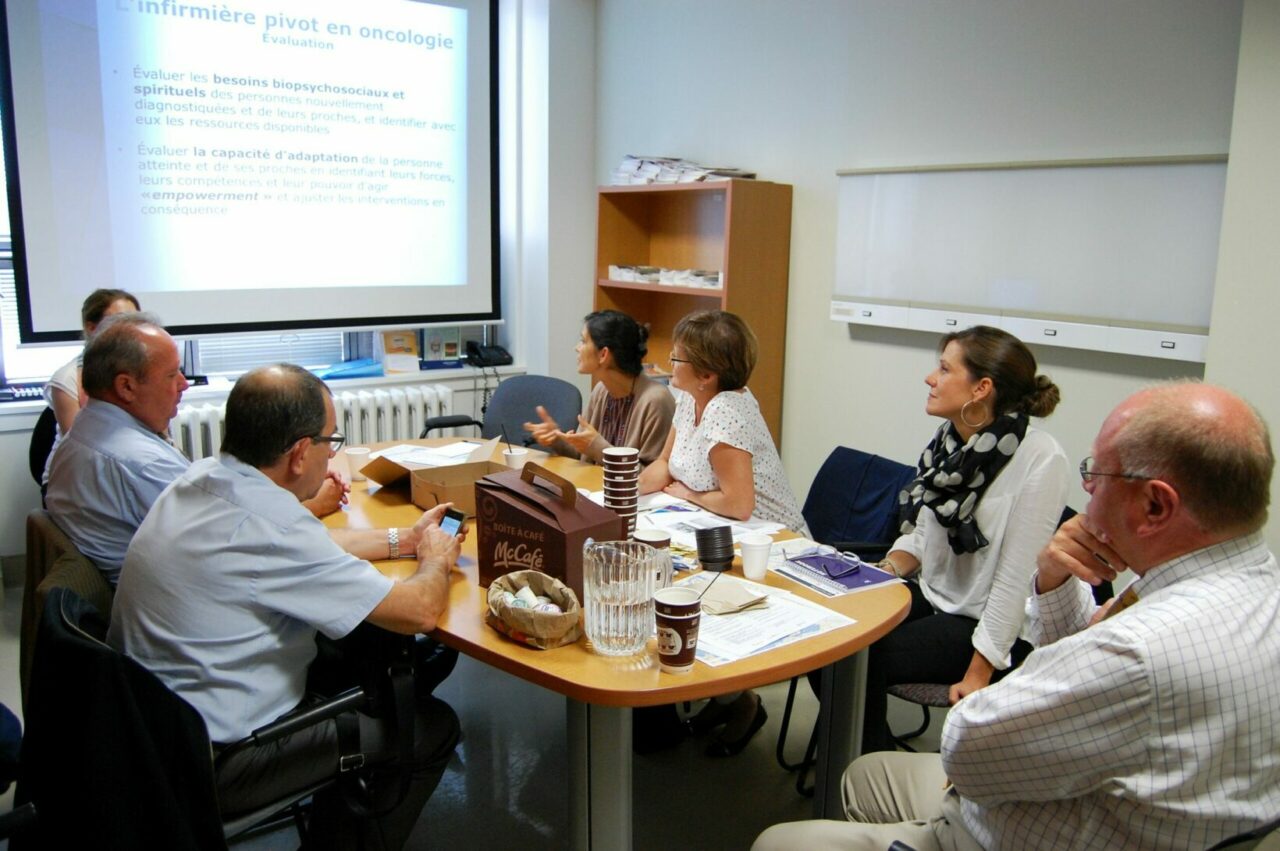 "That is something that we feel is very important for the patient, and it would also free up clinicians and physicians to focus on other areas of care. Also, the way that the cancer centres have a strong focus on ambulatory care was quite exceptional for us. We are definitely returning home with grounds for reflection."

The CHU de Poitiers is the first CHU in France to bring together all of cancer care — from diagnosis, to testing, treatment, follow-up and complementary wellness therapies — in a single location, with the inauguration five years ago of a state-of-the-art building designed to make patients feel at home. The institution treats over 5,500 cases a year.

Dr. Wilson H. Miller, Jr., the RCN's Clinical Lead and James McGill Professor of Oncology and Medicine, was also on hand during the visit to discuss the work being done by the RCN to unite clinical care across the hospitals and to track performance as a network. "Putting in place a system to benchmark results is key to implementing quality improvement initiatives that really make a difference. This also allows us to benchmark ourselves against the best cancer centres in the world and to continue to strive for excellence," explained Dr. Miller. "And we hope to inspire other centres around the world to follow our lead.