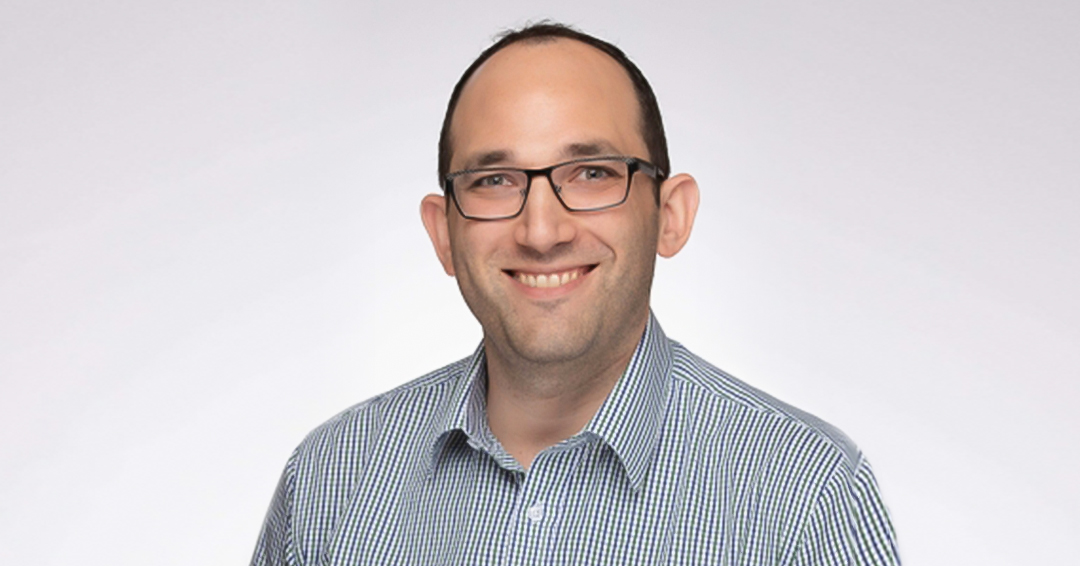 Robert Sternszus, MDCM, an Assistant Professor in the Department of Pediatrics and the Institute of Health Sciences Education at McGill University's Faculty of Medicine and Health Sciences has been selected as the 2022 recipient of the Association of Faculties of Medicine of Canada's (AFMC) Young Educator Award. The award recognizes the outstanding effort or achievements of an individual within their first seven years as a faculty member who produced change within their Faculty or the general medical community.
"It is an unbelievable honour to receive this award," says Dr. Sternszus. "I am overwhelmed to be added to a list of recipients that includes many of the people I most admire in the field of Health Sciences Education. But most of all, I am incredibly grateful for the mentorship, sponsorship, collegiality, and support that I have received from the leadership and membership of the Institute of Health Sciences Education and the Department of Pediatrics. Without them, none of this would be possible."
Dr. Sternszus joined the Faculty in June 2015 after completing a Master's Degree in Educational Psychology at McGill University. A highly regarded teacher in clinical and classroom settings, he received the 2017 Paige and Bernard Kaplan Award for Excellence in Clinical Teaching in the Department of Pediatrics and has led or co-led educational innovations including a highly regarded elective course to teach students and residents about the basics of health sciences education.
Among numerous other accomplishments, Dr. Sternszus developed an initiative to teach residents how to be effective professional role models, receiving the top "What Works Innovation" at the 2018 International Conference on Residency Education (ICRE). This initiative is also available nationally through the Royal College of Physicians and Surgeons of Canada website. He was a co-recipient of the Pediatric Chairs of Canada's 2020 COVID Leadership Award, in recognition for responding in a heroic way to the COVID-19 pandemic. Last year he was a recipient of the Canadian Association of Medical Education (CAME) 2021 Certificate of Merit Award. The award promotes, recognizes and rewards faculty members committed to medical education across Canadian medical schools.
Congratulations Dr. Sternszus!