Such varied projects as research into pedestrian safety, sleep, 3-D visualization and spinal surgery, will be aided by the Canada Foundation for Innovation (CFI).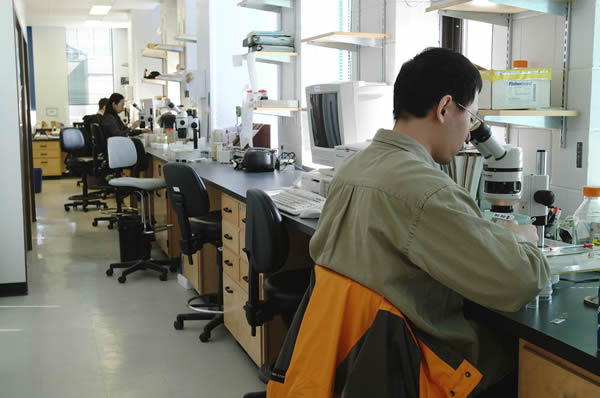 The organization recently announced it will award McGill University $1,562,260 to provide infrastructure grants for 11 projects, including 3 at the Faculty of Medicine and one at the Faculty of Dentistry.

The following Faculty members will lead the award-winning projects:
Kevin Petrecca
(Montreal Neurological Institute)
Antoine Adamanditis
(Douglas Institute)
Jörg Fritz
(Microbiology and Immunology)
Jake Barralet
(Biomedical Sciences – Faculty of Dentistry)
Dr. Rose Goldstein
, McGill's new Vice-Principal (Research and International Relations) underlined the importance of these awards. "The Canada Foundation for Innovation awards play an essential role in supporting the advancement of research projects at McGill. We are very pleased to highlight the important role that the CFI plays in supporting the innovative work that we do here," she said.