By Lisa Starr, St. Mary's Research Centre
Psychological health and physical activity can take a backseat to more immediate health concerns following a cancer diagnosis. The shuttering of in-person support programs due to COVID-19 has made it even more difficult for patients and caregivers to get support. Researchers at McGill University and St. Mary's Research Centre are finding that an online support program for patients with prostate cancer and their caregivers is a feasible solution to this problem.

Prostate Cancer Awareness month (September) is a time to highlight the health of not only men with prostate cancer but also that of their caregivers. Every day in Canada, 63 men are diagnosed with prostate cancer, most of whom will rely on family members or friends for support. Many of these caregivers find themselves dealing with stress and worry and have difficulty maintaining their own physical well-being.

Caregiving is a tough job under normal circumstances, and the COVID-19 pandemic has made it more difficult for caregivers to get support. Many in-person support groups have been suspended, leaving caregivers feeling alone. "Sensitive to the immediate concerns of self-isolation, loneliness and uncertainty, we adapted to the new COVID-19 landscape by offering online programming," said Hena Kon of Hope & Cope, a Montreal-based psychosocial support organization for men and women with cancer.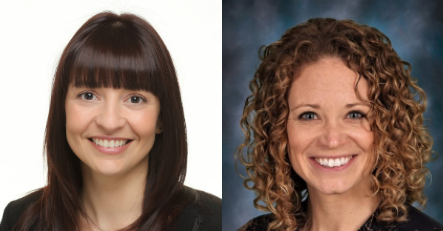 Developed in 2017, TEMPO is an online program that addresses these concerns for men with prostate cancer and their caregivers. The program is currently being studied by its founders, Dr. Sylvie Lambert, Associate Professor at McGill's Ingram School of Nursing and Researcher at St. Mary's Research Centre, and Dr. Lindsay Duncan, Associate Professor in the Department of Kinesiology and Physical Education at McGill.
Patients access the TEMPO website with their caregiver and use a variety of interactive tools that help them deal with stress and worry. Modules include educational materials, videos and interactive worksheets to recognize challenges, set goals and identify the kind of support that would benefit them. "Many websites offer medical information about prostate cancer, but it is much more difficult to find reliable, practical information that can help patients and their caregivers overcome what is most difficult for them on a day-to-day basis. This is where TEMPO comes in," said Dr. Lambert.

The modules also motivate patients and caregivers to be physically active together. "It can be challenging to find the motivation to be physically active during and after treatment, but it comes with tremendous benefits to both your body and mind. Getting active with a caregiver or support person is a great way to get some extra social support and motivation to get moving – and it comes with health benefits for the caregiver too!" said Dr. Duncan.

The response of both patients and clinicians involved in Phase I of the study has been positive.

Dr. Wassim Kassouf, a urologic oncologist working at the McGill University Health Centre, called TEMPO "an important and unique study that evaluates the impact of psychosocial and physical activity interventions to improve quality of life among prostate cancer patients." In addition to the program's health benefits, participants and their caregivers also felt motivated to connect with one another. "Before we were always doing things independently, and for the first time in 45 years of marriage, we're actually doing things together," said one participant.

Since the COVID-19 pandemic has changed in-person access to care, online support for patients will be more important than ever. Projects like TEMPO, which not only develop web-based programs but also validate their efficacy, will be critical as patients and their loved ones adjust to changes in their cancer care.

TEMPO is currently recruiting patients and their primary support person for Phase II of the study, which will assess tools developed using participant feedback gathered during Phase I for their impact on quality of life, physical activity, self-management skills, anxiety and depression. If you are interested in finding out more or becoming involved, please contact manon.deraad@ssss.gouv.qc.ca or visit the TEMPO Facebook page.

TEMPO is supported by Prostate Cancer Canada and is proudly funded by the Movember Foundation and TruNTH.
September 17, 2020