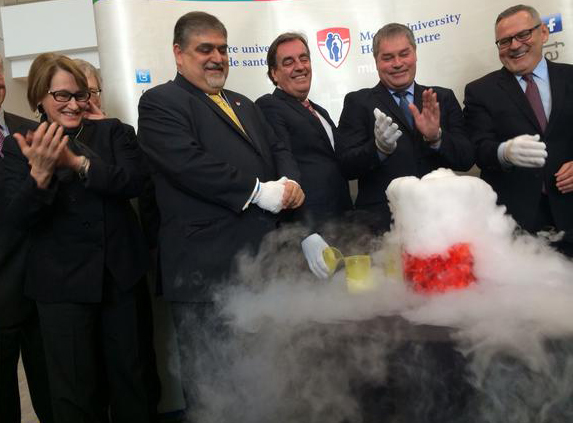 Yesterday, Mr. Normand Rinfret, Director General and CEO of the McGill University Health Centre (MUHC), and Dr. Vassilios Papadopoulos, Executive Director and Chief Scientific Officer of the Research Institute of the MUHC (RI-MUHC), inaugurated the RI-MUHC's new research facilities at the Glen site, with Mr. Yves Bolduc, Quebec Minister of Higher Education, Research and Science.

"Biomedical and research facilities, combined with renovated labs and redesigned care units at the Glen and the Montreal General Hospital, will redefine how our researchers and students conduct cutting-edge research, with the ultimate goal of advancing 21st-century medicine," said Dr. Papadopoulos.

Read more in the McGill Reporter.

February 3, 2015