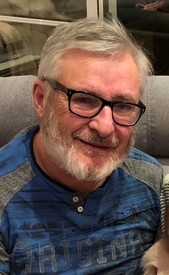 It is with sadness that we share news of the passing of Dr. Hugues Barbeau, among the first (if not the first) Full Professors in the history of the School of Physical and Occupational Therapy. Our condolences to Dr. Barbeau's family, friends and former colleagues. Martha Visintin and Joyce Fung, current SPOT faculty members and former students of Dr. Barbeau's, share their fond memories of him.

Completing my Masters degree with Dr Barbeau was a most enriching and exciting experience.  His research on developing an approach to retrain people with neurological problem to walk using body weight support was innovative and ground breaking, in an area where there had been no new advancements in many years.  He was very passionate about his work with the ultimate goal of transferring this new mode of gait retraining to the clinical setting thereby having an impact in the field of rehabilitation.  After having completed my degree, he continued to be a mentor and we collaborated at the Jewish Rehabilitation Hospital to continue testing and make available this innovated approach to all patients who could benefit.  This made him a pioneer in "knowledge transfer" as he ensured that his laboratory findings were integrated into clinical practice for gait retraining.  More importantly, what I respected the most about Dr Barbeau was his very human side, his sense of humor, how important family was to him and how giving of his time he was to his students.  I will always remember my years of learning in his lab with much fondness.

— Martha Visintin
As Dr. Hugues Barbeau's first PhD student, I will always treasure him as a mentor. He was one of the first rehabilitation scientists to be supported as a research scholar by the FRSQ (now FRQS) and to receive research grants from the Medical Research Council of Canada (now CIHR). His graduate students, including me, were also among the first in Canada to receive fellowships from the Rick Hansen Foundation. Dr. Barbeau succeeded in translating his research findings from animals to humans when he established his lab at McGill, in SPOT's Hosmer House. I remember the wonderful summer of 1986 working with Martha Visintin to train patients with stroke or spinal cord injury to walk on a treadmill using body weight support. That approach enabled one spinal cord injured patient to walk down the aisle on his wedding day (assisted with crutches).

Dr. Barbeau was a deeply caring person. His mood could cheer anyone up instantly; his laughter was uniquely contagious.

We all acknowledge Dr. Barbeau as a brilliant scientist. A lesser known fact is that he was also an accomplished artist. He left behind abstract oil paintings that seemed to speak depths about him as both a researcher and human being. His masterful technique of impasto, using extremely thick layers of paints and vibrant colours brought movement to an otherwise flat canvas. The night before I learnt of Dr. Barbeau's sudden and unexpected passing, I was star gazing at the ObservEtoiles in Sutton. I know now that he is up there with all the stars in the sky, guiding and inspiring us to paint our own Milky Way.

— Joyce Fung
September 4, 2020