This year the symposium will focus on "Bedside Ultrasonography: What's the evidence?"; it will take place on June 11th, 2011 at St Mary's Hospital Center, a leader in family medicine in Quebec.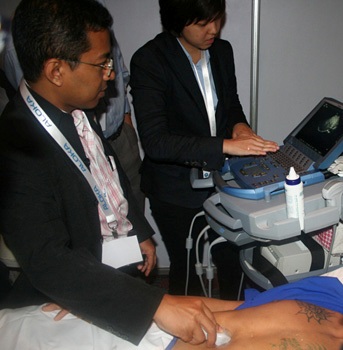 Take advantage of the early registration fare by sending your registration form before April 15th!

For this 5th edition of the symposium, there will be a review of the medical literature on the use of bedside ultrasonography in a variety of settings including the emergency department, intensive care and general medicine. Lectures by experts in the field will alternate with practical hands on workshops tailored to different levels of ultrasound experience. Presentations will be done in English.

Symposium program ►
To register ►
Contact marieevedesrosiers@ccusinstitute.org for more information