This year's World Voice Day presents an opportunity to reflect on an often overlooked topic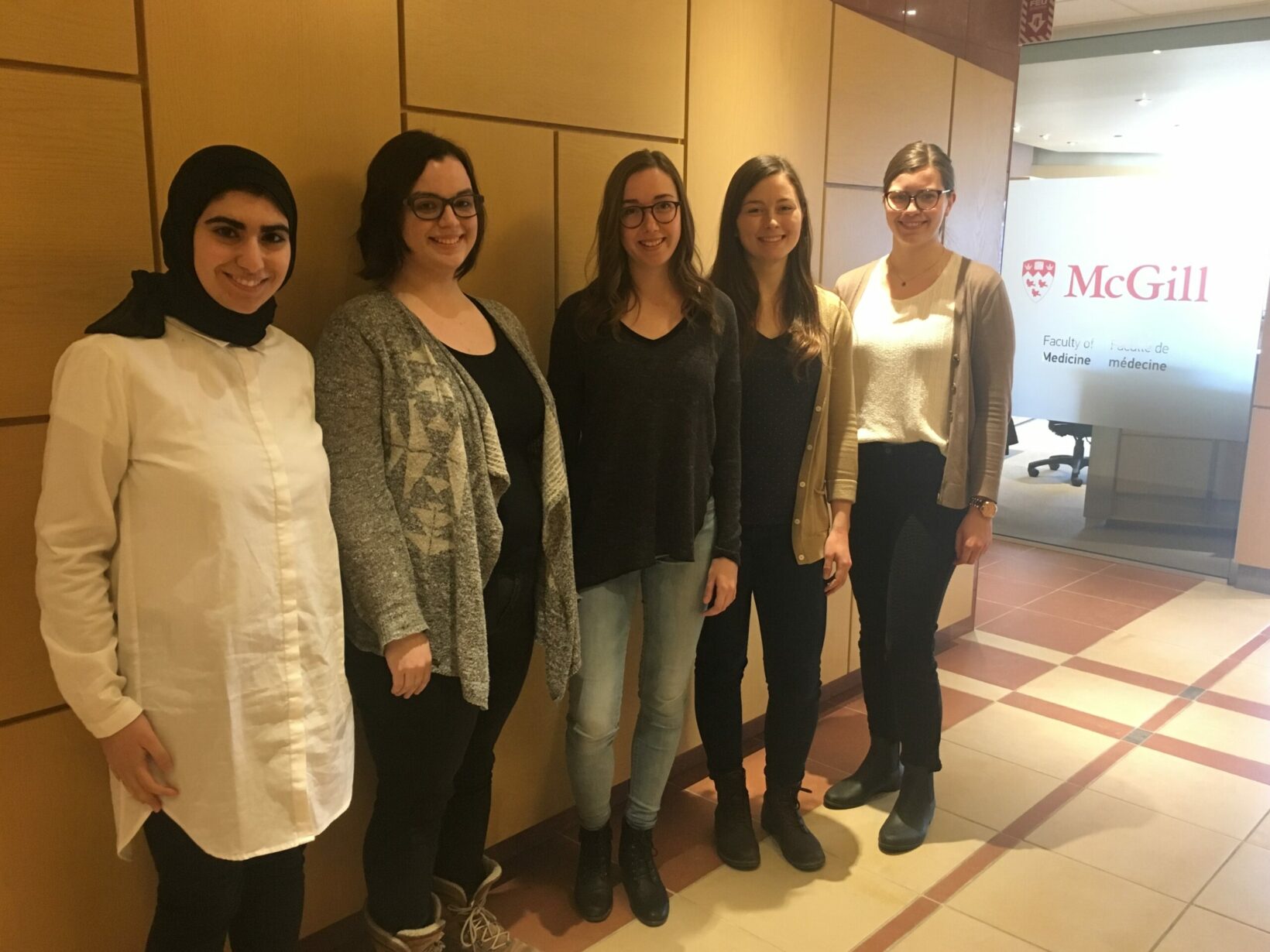 Once again this year, working under the supervision of Dr. Nicole Li-Jessen, a team of five students from the McGill Faculty of Medicine's School of Communication Sciences and Disorders have come together to organize a series of activities around an international event, World Voice Day, including a voice screening by speech-language pathology students on April 9 and a public seminar with a team of voice experts on April 13.

A major focus of both events for this year will be laryngopharyngeal reflux, or LPR, a condition that occurs when gastric contents in the stomach travel along the esophagus and go all the way up to the upper airway and the throat. "Many people are familiar with gastroesophageal reflux that causes the feeling of heartburn," explains Yasmin Beydoun, one of the student organizers. "LPR on the other hand is sometimes known as "silent". People may not experience severe heartburn. However the gastric content can cause irritation of the throat and vocal folds over time. People with LPR may develop frequent sore throat and a hoarse voice. These symptoms sometimes can be mistaken for a cold or allergies. There are some risk factors related to LPR including what you eat, the time you eat, and if you are stressed. We thought this would be a great topic to focus on this year."

The free voice screening will be offered from 2:30 to 6:00 p.m. in the Strathcona Music Building (555 Sherbrooke St. W) on April 9.  Voice questionnaires, a perceptional voice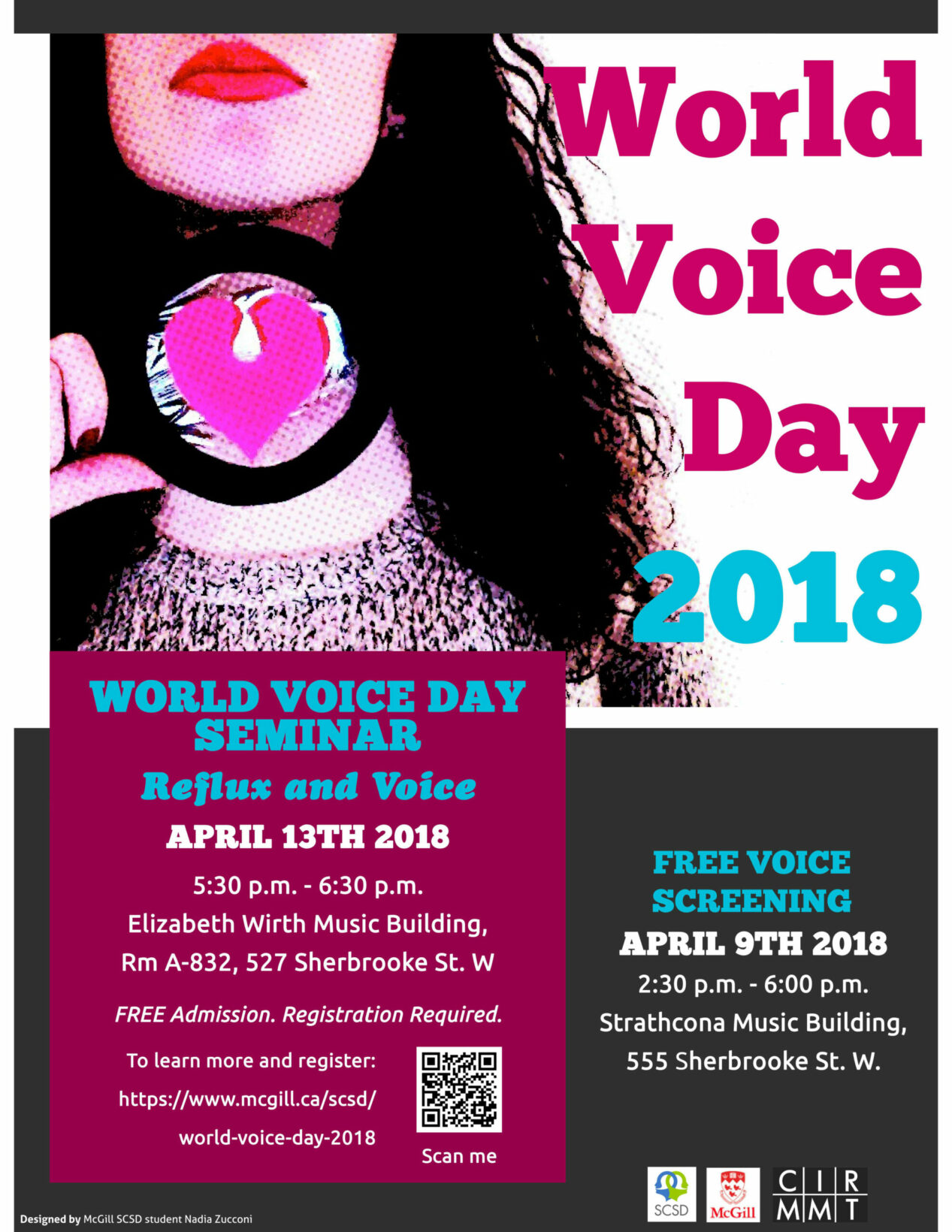 evaluation and a computerized voice analysis will be included in the screening test. "This year we will also include a new questionnaire, called Reflux Symptom Index, as well as some lifestyle questions related to LPR in our voice screening. Reflux Symptom Index  is clinically validated and used in many voice clinics," says Yasmin. "We will use the screening test results to inform participants what the risk factor of LPR is for them and we will provide relevant information on LPR prevention as appropriate." The team has recruited 12 of their classmates to maximize the number of people they can provide screening for.

The theme of this year's World Voice Day seminar, taking place from 5:30 – 6:30 p.m on April 13 in the Elizabeth Wirth Music Building (527 Sherbrooke St. W, room A-832), is "Reflux and Voice." The seminar will include presentations and an expert roundtable session featuring an ear, nose and throat specialist, a singing professor and a speech language pathologist who will provide specific information about LPR in addition to general information about taking care of your voice and an opportunity to ask questions. Free registration is required for the seminar.

The students are hoping to reach as many people as possible through the two events. A healthy voice is essential not only to those who use their voice professionally such as singers, sport coaches, salespeople and teachers but also the general public. "The voice is really important but many people don't realize that until they feel like there's something wrong," says Yasmin. "Many people get a hoarse voice and consider it just as something that's going on and don't even look into it," adds Erin Riley, another member of the student organizing team. "We're hoping to reach out to people and to encourage them to practice good vocal hygiene and to take care of their voice. This may be a way to improve people's quality of life that they're not even considering!"

The World Voice Day at McGill is generously supported by
School of Communication Sciences and Disorders
,
Centre for Interdisciplinary Research in Music Media and Technology
,
Schulich School of Music
and
Department of Otolaryngology-Head and Neck Surgery
.
April 5, 2018