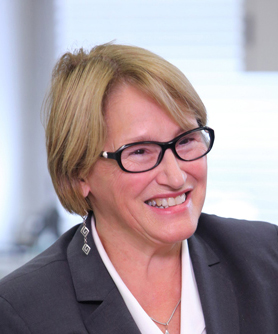 Dear members of the McGill community:
This time last year, I was preparing to move back to Montreal, back to McGill. Everywhere I went that summer, people had the same reaction: "Wow, McGill!" After 10 months in the job, I too would say: Wow, McGill!
I expected our students, faculty, staff, alumni and friends to be passionate and committed, yet what I see every day still surprises me.
I see your passion everywhere: in our classrooms and labs, in stadiums and in concert halls, in offices and front-line services, and in your creative approaches to tackling problems big and small.
And I certainly see it in your thoughtful feedback to the multi-year vision that I proposed to the community in March. Together, we are working toward a McGill that is even more open to new ways of thinking, even more connected locally and internationally, and even more purposeful about how we use our knowledge and expertise to benefit society. Early fall, following a summer of consultations, I will present a detailed action plan to the University.
If you just graduated, I wish you the best for the next chapter in your life. (Keep in touch!) If you are getting ready for a summer of research, I hope you will share your exciting discoveries. Whatever your plans, I hope you will be able to take some time to feel proud about everything you achieved this year—and to enjoy some well-deserved relaxation.
Sincerely,
Suzanne Fortier


Principal and Vice-Chancellor
June 10, 2014