Hello Canadian Folks,

On Sunday, June 22nd I left Haiti to come participate in a special program called the "Anatomy Prosection Program". I was so excited about coming not only to participate in the anatomy program but also to explore Canada, the second largest country in the world. After one week here I began to understand that Canada is really made up of all nations on Earth. I was very happy so see the parade during the Fête Nationale du Québec, and to go to Ottawa for Canada day. These were very special moments that are now special memories to me. I also found out that Canadian people are some of the nicest people on Earth; when they see you, they always want to help you, and it pleased me to ask questions about the country and learn everything I wanted to know about it. I felt welcomed by the students at McGill, thanks to the help of the wonderful coordinator Lojan Sivakumaran. The students here are like international welcomers; Laurent Darveau, a medical student, even offered to share his apartment with me. I felt like I was home.

On June 23rd, I had my first day in the laboratory. My coordinator Lojan came to pick me up and walked with me to show me how to get to McGill myself. On my way to McGill I was eager to see the kind of work I would have to do and to meet Professor Noel, our supervisor. Arriving at the anatomy lab, I could feel that it was warm and welcoming. I was a bit shy and asked myself, "Will the students laugh at my accent?" I was kind of afraid to speak, but Professor Noel would encourage me and I started to feel better. After visiting the lab, the students came to talk to me; what a relief! This made me feel at home. I really loved McGill and the resources.  Honestly I have never seen such a university with as many libraries, laboratories, and multicultural students.  I was impressed with everyone's knowledge and loyalty to the university.

I am very thankful and lucky to have this experience as a future young doctor. I am looking forward to having several more opportunities at McGill so that I can help bring resources and services to my country and to the rest of the world.  I am also looking forward to my university, University Quisqueya, to have more partnerships with McGill, because investing in us, is investing to make Haiti better, because without education we can never make one step forward. And some day, it would be an honour to have some McGill administrators visit our university in Haiti to meet our wonderful dean who always wanted us to be who we are today.

To conclude, words fill me to thank McGill, Professor Noel, Laurent Darveau, and the coordinators Lojan Sivakumaran, Samantha Liauw and Alessandro Carini for their sacrifices and leadership in creating and maintaining this program for us.

Johnson Deshommes

*****************************************************************************************************************************************************************************************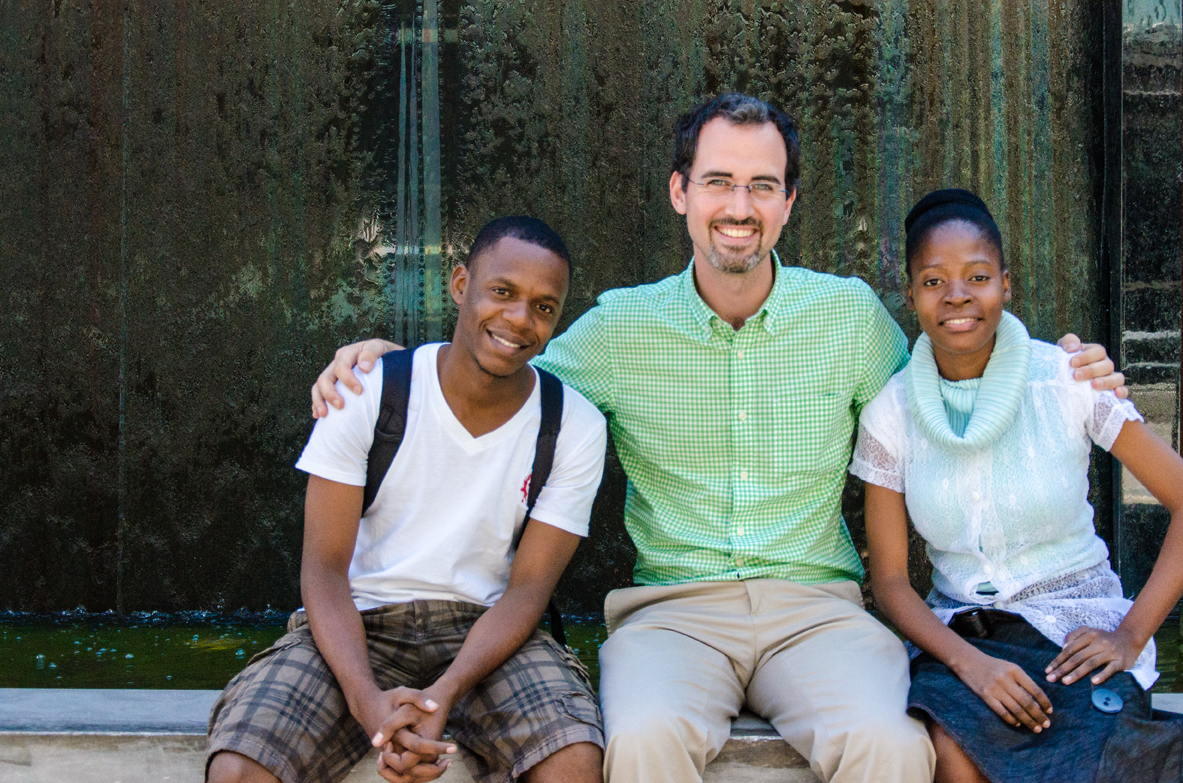 Hello,

I am Diandine Émile, a medical student in 2nd year at Quisqueya University, in Port-au-Prince, Haiti.  I was chosen for the anatomy prosection program this year offered by the McGill Faculty of Medicine.  I am happy to share through these lines the good moments I experienced in Canada with McGill University as well as with the rest of the world.

Canada has always been one of my favourite countries. When I was chosen for this prosection program, I felt very happy; however, my happiness really intensified when I landed, and I heard the nice voice of the host saying, "Ladies and gentlemen, welcome to Montreal!"  I was waiting for these words with impatience. When I left the airport and I saw the city, suddenly, my eyes were opened, as if I had been blind. I felt a great curiosity and wished I was able to explore the whole country that night.

I awaited dawn with excitement as it was my first day in the lab. That morning, I went to Strathcona where Doctor Noel—the director of the anatomy program—and the other students welcomed me with their enthusiastic smiles.

I understood the assignment that he gave us, but the prospect of having to dissect the body of a human being left me feeling uneasy.  Inside, I had so many questions about this body and I felt scared. However, my curiosity was stronger than my reluctance. I was curious to see with my own eyes what I had studied for years at Quisqueya.  As I began my dissection, I saw every limb and organ as a new country to be explored.  I thought of the others in Haiti that would have been happy to have this experience, but that did not have this opportunity because our laboratory was destroyed by the earthquake in 2010.  This is one of the reasons I tried to master the dissection little by little; I wanted to share with them my knowledge when I went back. I made mistakes while dissecting, but I learned from them; because I cut the ulnar nerve on my first dissection of the brachial plexus, I have an even greater ability to talk about it.

The dissections became easier with the encouragement of Dr. Noel. When he came to inspect my specimens, he always said, "You did a great job Diandine!" and that made me more and more optimistic about what I was doing. My first specimens were not great, but with his encouragement my work got better and better.  I had time to dissect the upper and lower limbs, the abdomen, the pelvis, and the pelvic organs.  I made a presentation at the end of the program, and I felt that I had really matured in my knowledge.

On the weekends, I had the great opportunity to explore and get to know people with Lojan, a very kind student of McGill University who gave himself entirely to us. Thanks to him and his friends, I visited many places in Montreal and Ottawa where I experienced unforgettable moments: the music at Jazzfest, the jokes at Juste Pour Rire, the parade and fireworks on Canada day, and the fireworks competition above the Jacques Quartier bridge.  I even was able to try poutine and beaver tails, Canadian dishes that I will miss.

If I could give a title to my stay in Montreal, it would be "A Great Adventure in a Great Country".  So many of the things that I learned here will guide me for the rest of my life. The program made me more optimistic, mature and stronger to face the future.  I would like to thank everyone that made it possible for me to come to Canada, and I hope that this program will be continued in the future so that others will be able to partake in this wonderful adventure.

Diandine Émile