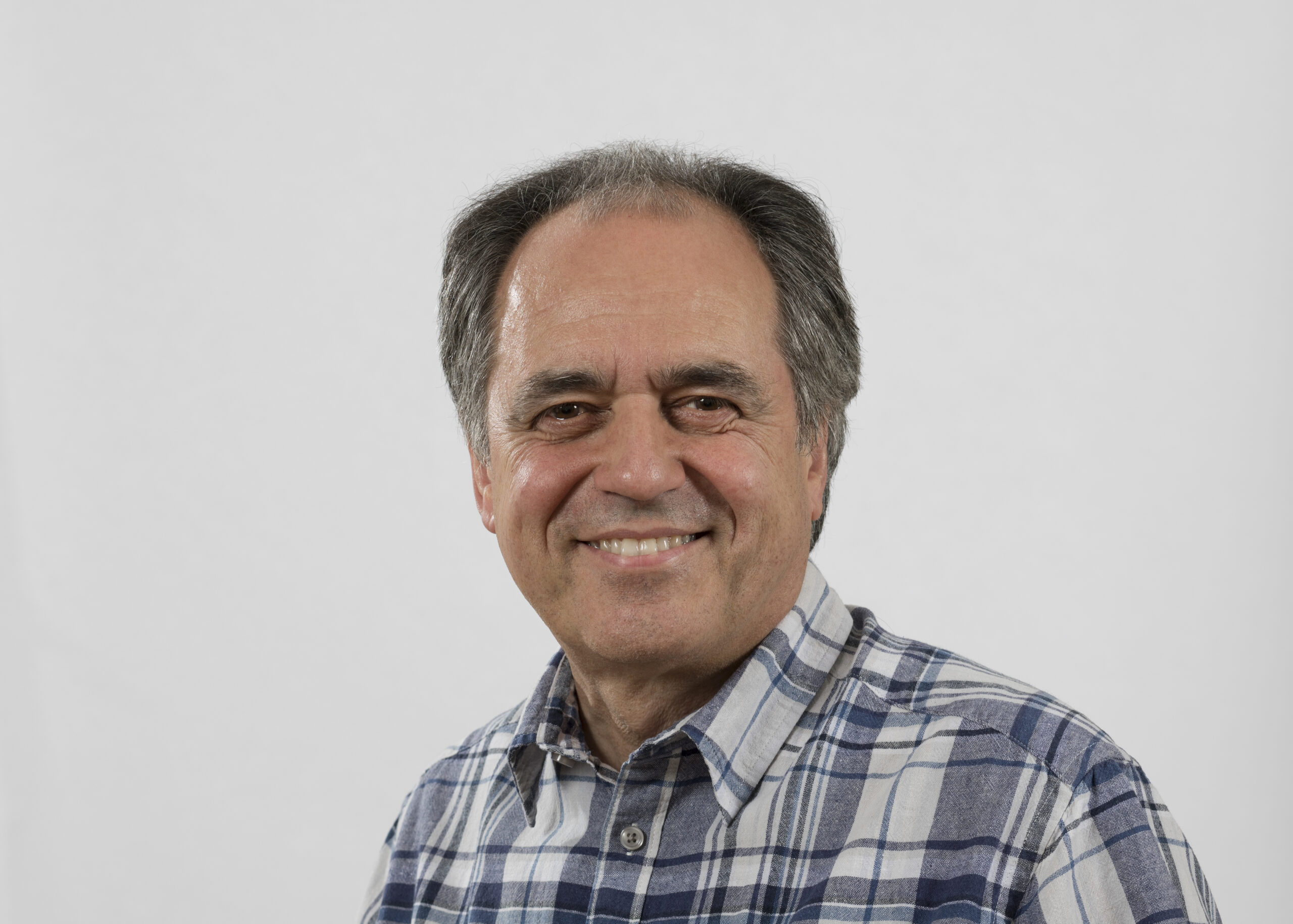 By Christina Kozakiewicz, Ingram School of Nursing

National Child Day falls on November 20 each year in Canada, to commemorate the United Nations' Convention on the Rights of the Child, adopted in 1990. Child health, in particular, is a major area of focus for many faculty members and researchers at McGill's Ingram School of Nursing (ISoN). Among them, Dr. Franco Carnevale, who has been working with children since he began practicing as a nurse in the 1970s, in pediatric intensive care.

Carnevale always knew he wanted to work as a health professional, and became increasingly drawn to nursing and its many possible career trajectories. But it wasn't the obvious choice, for several reasons. "I was hesitant, as it was a very unusual career path for guys in the 1970s, and it seemed especially strange from an Italian cultural perspective," says Carnevale. "It would become even more confusing a few years later, when I began my doctoral studies, as the notion of a PhD was nonexistent to my working-class immigrant family and community."

Initial hesitations and confusion aside, Carnevale went on to obtain a Bachelor of Science in Nursing from McGill, then to full-time work in pediatric intensive care, where he would spend 28 years, including 21 years as the head nurse in the pediatric intensive care unit (PICU) at the Montreal Children's Hospital.

When he began working in this field in the 1970s, it was a relatively new domain, rife with unknowns and hurdles to overcome. "In the early years, we worked hard at transferring all available knowledge in resuscitative medicine into the care of children, and this was very difficult," says Carnevale. "For example, respirators were inadequate, especially for newborns, and there was very little knowledge on how to use life-sustaining medications with children."

And the challenges kept coming.

"As we got better and better at saving lives, we slowly realized that we had virtually no knowledge about the psychological and social experiences of these children and their families, and what supports they needed," says Carnevale.

Cue the "ah-ha!" moment for Carnevale, who went on to play a significant role in Canada, and internationally, in developing some of the first research on the experiences of children and families in the ICU. This led to several major shifts in care and care delivery, among them, the abolition of set visiting hours for parents in the pediatric ICU. "Parents are not visiting, they are parenting—and I was able to draw on my initial research to inform change in our family policies, recognizing the importance of keeping children and parents together during such a stressful time," says Carnevale. "Other ICUs drew on our experience and slowly followed suit."

Carnevale then went on to complete his first doctorate in psychology, acquiring a professional licence to practice, which helped him further his knowledge and skills as he developed a program of psychological and social research, with the goal of better understanding the experiences of critically ill children and their families.

And there again, new challenges arose.

"As we got better and better at saving lives and understanding children and parents' experiences in pediatric ICUs, we were starting to question whether what we could do was what we should do," says Carnevale. At that time, the Montreal Children's Hospital was the first in Canada to hire its own full-time clinical ethicist, Dr. Dawson Schultz, with whom Carnevale worked very closely for several years in promoting inter-professional team discussions on the ethical concerns faced in caring for critically ill children.

"Dawson had a major influence on how I was to understand the PICU in the years to come," says Carnevale. "I committed to furthering my graduate studies, in bioethics and in moral philosophy—my second doctorate—so I could become a clinical ethicist and develop research on ethical concerns in pediatric intensive care."

Carnevale's ethics expertise lined up with a burgeoning concern in pediatric critical care surrounding the ethical challenges of children surviving critical illness with significant disabilities. "I quickly realized that childhood disability ethics was an underdeveloped field, both in terms of research as well as practice standards," says Carnevale. He went on to focus his research in this area, taking him out of the ICU and the hospital, and into the communities where disabled children lived their everyday lives, including schools, at home, and in community organizations.

"Those experiences made me realize that all children and families confront ethical challenges in all realms of their lives, disabled children in particular," says Carnevale. "I learned that children are commonly presumed to be immature and incapable of understanding discussions and decisions regarding their care, leading to their exclusion from meaningful exchanges that affect them."

Carnevale would go on to build an interdisciplinary team called VOICE: Views On Interdisciplinary Childhood Ethics to conduct research and promote practice changes; in particular to encourage the recognition of children's voices. VOICE is active in Canada and around the globe, including work in Brazil, India, Tanzania, Republic of Georgia and Mauritius, with new collaborations on the horizon, including with Indigenous communities.

Moving forward, a growing focus will be pedagogical innovation in preparing professionals for their work with children. "Our goal is to ensure professionals are being prepared to work in an authentically collaborative manner with children in all settings, and we have already started this work at the Ingram School of Nursing, with a Children's Nursing curriculum that we are developing for master's Nursing students," says Carnevale. "VOICE is made up of many wonderful researchers, community partners, and outstanding students and research assistants, making progress and effecting real change for children and families."

November 23, 2018