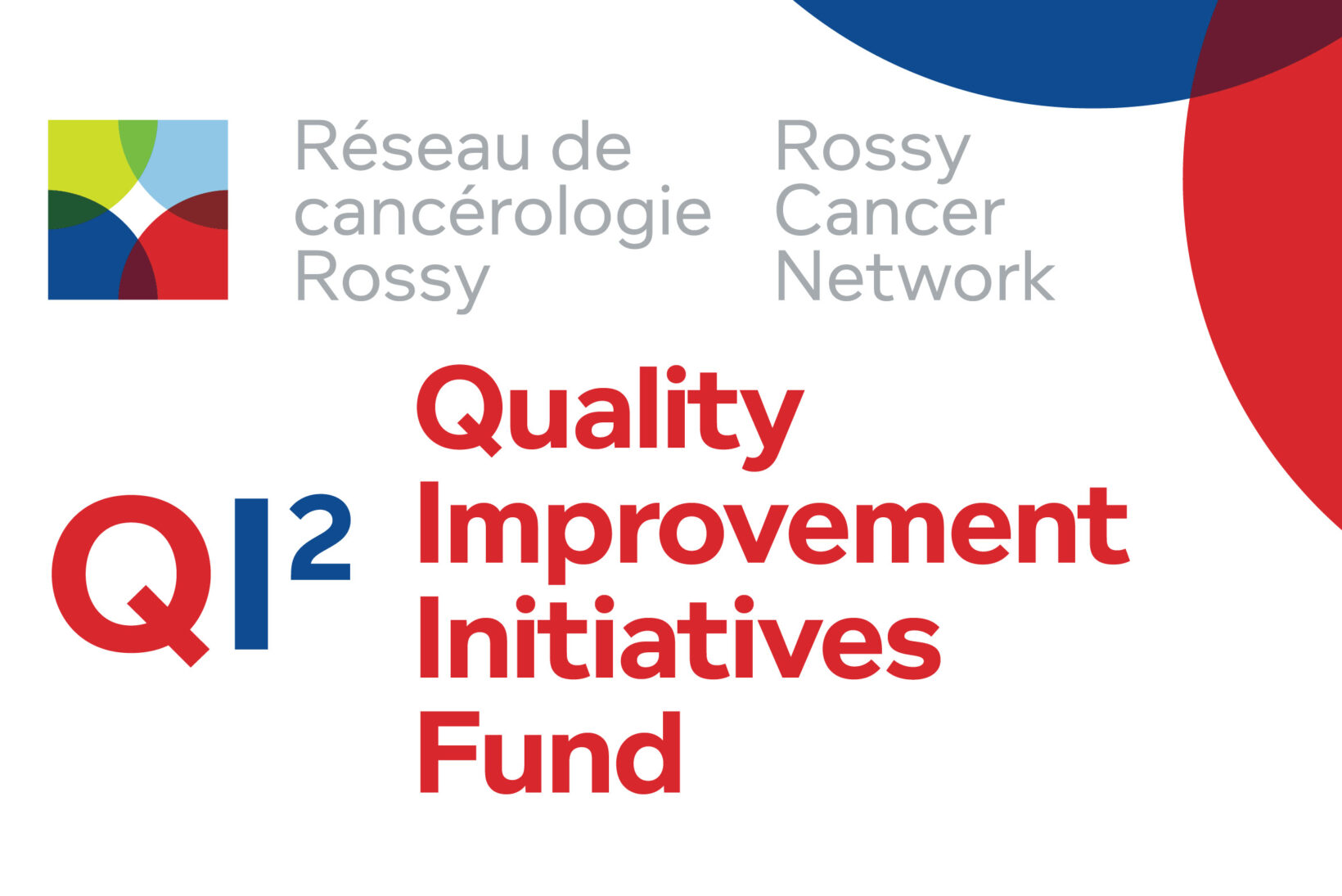 It is with great pleasure that the Rossy Cancer Network (RCN) announces the recipients of its inaugural Quality Improvement Initiatives Fund (QI2).

The QI2 Fund was designed to support projects that will make a rapid impact on the delivery of care for cancer patients in the network and to support teams striving for excellence.

These innovative new grants not only offer funding, but also provide the dedicated time of skilled personnel such as project managers and data analysts to make sure time-strapped project teams are supported to successfully implement their initiative.

"The focus of these grants is to target real problems that need attention and to empower teams locally to address issues and come up with creative solutions," explains Dr. Ari Meguerditchian, program lead for the RCN's Cancer, Quality & Innovation program which oversees this fund, along with the CQI Research Grants and the Investing in the Future – Education Grants.

The grants were open to all allied health and medical professionals directly involved in the provision of cancer care and required that co-applicants join forces across at least two hospitals in the McGill University-affiliated network, which includes the McGill University Health Centre (MUHC), the Jewish General Hospital (JGH) and St. Mary's Hospital Center (SMHC).

"The QI2 Fund plays a key role in the RCN's mandate to improve the quality of care for patients across the McGill hospitals," explained Dr. Wilson H. Miller, Jr., Clinical Lead of the RCN. "We know that staff in the hospitals are already going above and beyond to serve their patients. By providing RCN human resources to help them implement their projects, we hope to make a difference not only to patients but also to teams in the network."

The RCN is happy to announce that the following four projects have been selected for funding:
Head oncology nurse Erin Cook and her team will develop a detailed feasibility plan for the implementation of an urgent care clinic dedicated to cancer patients at RCN partner hospitals.
Scientist and chief andrologist Dr. María Belén Herrero and her team will develop a program to improve access to fertility preservation counseling and services for young men with newly diagnosed cancer.
Medical oncologist and Adolescent Young Adult (AYA) program director Dr. Petr Kavan and his team will improve the trajectory of care for AYA cancer patients with the help of a clinical coordinator.
Nursing practice consultant Dr. Andréa M. Laizner and her team will work on improving access to resources designed to support cancer patients in discussing this difficult topic with their children and family.
To learn more about QI2 Fund, visit mcgill.ca/rcr-rcn/rcn-grants/qi2-fund