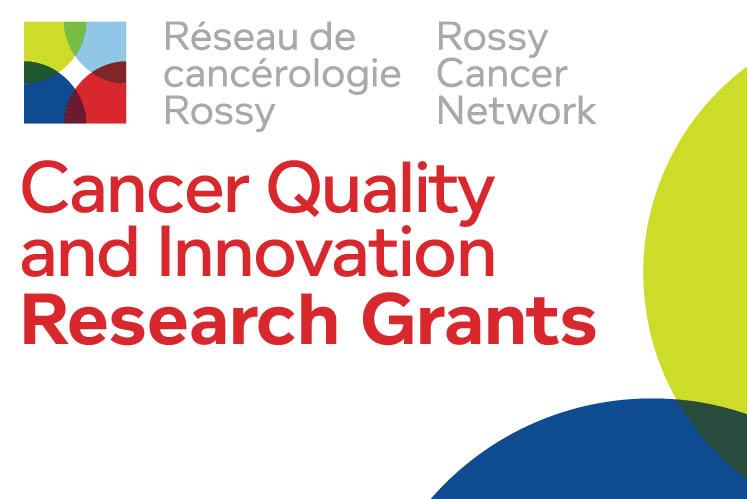 It is with great pleasure that the Rossy Cancer Network announces the 2015 recipients of its Cancer Quality & Innovation (CQI) Research Fund.

These innovative grants support advancements in cancer care quality research by funding projects that rigorously evaluate the benefits of continuous improvement projects in cancer care.

"We are extremely proud to be injecting close to half a million dollars into cancer care quality research in the McGill University-affiliated hospitals. This is applied research on the front lines of care. The grants allow us to turn cancer clinics into living labs of innovation," explained Dr. Ari Meguerditchian, the CQI Program Lead. "In addition to contributing to the science of health services research, the projects will generate data enabling the RCN hospitals to implement quality improvement initiatives that have a demonstrated impact."

This year, the RCN will fund $460,000, enabling the completion of six multi-hospital projects. The grants will impact a number of different cancers, from lung to colorectal, head and neck, hematological as well as cancer pain management.

"These projects support the RCN's goals of providing world-leading care to all patients in the network," stated Dr. Wilson H. Miller Jr, the RCN's Clinial Lead. "They provide a rigourous framework to assess quality improvement initiatives and to help transfer this knowledge across the McGill-affiliated hospitals."

This year's Cancer Quality & Innovation grant recipients are Dr. Sarit Assouline, Dr. Franco Carli, Dr. Jeffrey Chankowsky, Dr. Reza Forghani, Dr. Jordi Perez and Dr. Jana Taylor.

To learn about the projects funded, please visit mcgill.ca/rcr-rcn.