A postdoctoral fellow from the RI-MUHC is recognized for international work on TB diagnostics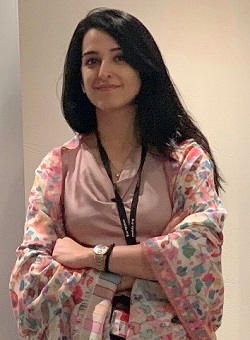 Source: Montréal Chest Institute (MCI) Foundation
A postdoctoral fellow at the Research Institute of the McGill University Health Centre (RI-MUHC), Mikashmi Kohli, PhD, is the recipient of the inaugural 2020-2021 Dr. Margaret Becklake Fellowship in Respiratory Research.
Mikashmi Kohli obtained her PhD in molecular medicine from the AII India Institute of Medical Sciences. Since 2018 she has been working as a postdoctoral fellow under the mentorship of Dr. Madhukar Pai. During this time her research has focused on tuberculosis (TB) diagnostics, and she was involved in an international project to assess the availability and accessibility of diagnostics at primary health care centres in India.
To date, she has contributed to 18 publications, four as first author, including a paper in Lancet Infectious Diseases. She is also lead author on two Cochrane systematic reviews and has been a part of two WHO guideline meetings at which she presented her systematic reviews and meta-analyses on TB diagnostic tests.
Congratulations, Mikashmi! Learn more
July 14, 2020