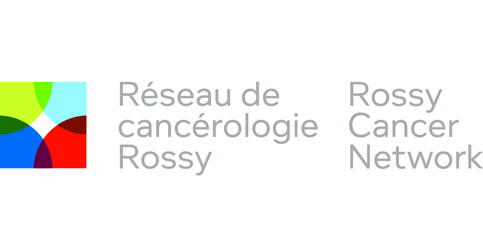 Since its inception, the Rossy Cancer Network (RCN), a partnership of the McGill University Health Centre (MUHC), the Jewish General Hospital (JGH), St. Mary's Hospital Center (SMHC) and the McGill Faculty of Medicine, has launched several notable projects such as initiatives to reduce patient wait times in chemotherapy and radiotherapy, the development of a network-wide scorecard and common standards for pathology reporting. Now, as it begins its third year, the RCN is transitioning to a new governance model that will support the network during the next phase in the implementation of its strategic objectives to improve the quality of cancer care and patient satisfaction.

With the mandate of RCN Executive Director Robert Busilacchi coming to term, the executive director responsibilities will be assumed by a restructured RCN Executive Committee under the leadership of: Dr. Armen Aprikian, Head of the Department of Oncology, MUHC; Dr. Gerald Batist, Director of the Segal Cancer Centre, JGH; and Dr. Jeff Prchal, Chief of the Department of Oncology, SMHC. Also on the Executive Committee are: Professor Eduardo Franco, Chair of the McGill Department of Oncology; Dr. Ari Meguerditchian, Head of the RCN Cancer Quality and Innovation Program; and Dr. Sam Benaroya, Associate Vice-Principal of Health Affairs, McGill Faculty of Medicine; as well as the Director of RCN Operations.

With the three oncology leads now at the helm of the RCN, Drs. Aprikian, Batist and Prchal will be responsible for setting the strategic priorities, selecting and overseeing projects, and reinforcing the links between network initiatives and the health care professionals, scientists, academics and support staff on the front lines of cancer care and research. This represents the next step in the network's evolution as it realizes its mission to integrate clinical activities, reinforce quality assurance programs and enhance patient satisfaction across the network.

In addition to representing the SMHC on the Executive Committee, Dr. Prchal has also accepted the position of Interim Clinical Lead of the RCN and Associate Chair of the McGill Department of Oncology. In these roles, he will be responsible for executing and realizing the projects the Executive Committee selects for implementation over the coming months.

The RCN Executive Committee reports to the RCN Governance Group, chaired by the undersigned. The Governance Group also includes Mr. Norman Rinfret, Director General and CEO of the MUHC; Dr. Lawrence Rosenberg, Executive Director at the JGH; and Mr. Ralph Dadoun, Interim Director General and CEO, SMHC.

We would like to take this opportunity to thank Mr. Busilacchi for his leadership and wise counsel throughout the first phase of the RCN implementation. He has enabled the RCN to go from a concept on paper to a concerted effort with several transformative projects underway. Mr. Busilacchi has graciously accepted to remain with the RCN on a consultative basis to facilitate the transition.

We ask all to join us in wishing a warm welcome and in offering full support to Drs. Prchal, Batist and Aprikian in their new RCN leadership roles.

Sincerely,

David Eidelman, MDCM

Vice-Principal (Health Affairs)

Dean of the Faculty of Medicine

McGill University