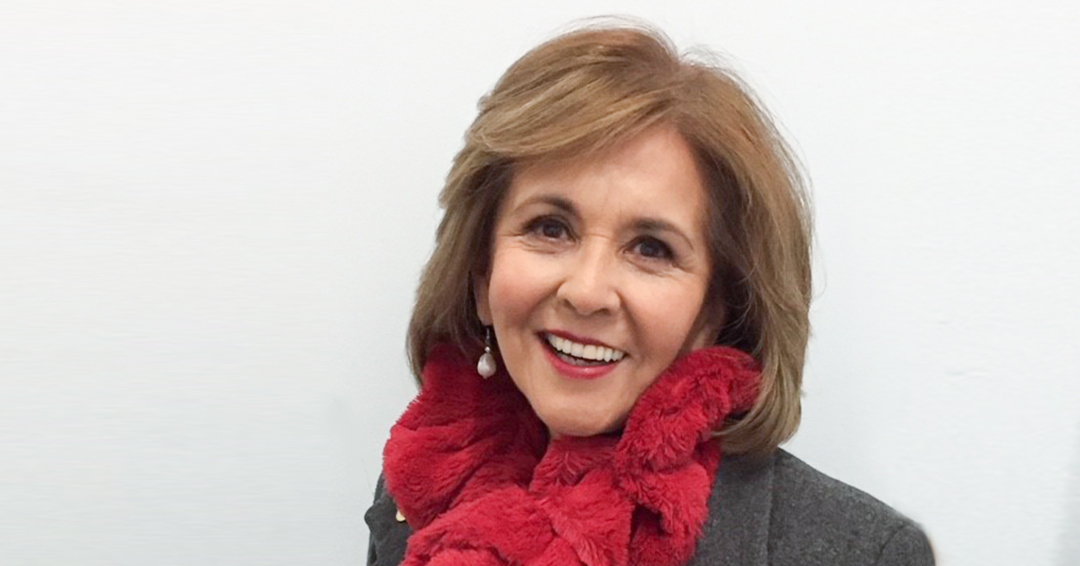 Raquel del Carpio-O'Donovan, MD, Professor of Radiology, Neurology and Neurosurgery at McGill University, has been elected Honorary President by the World Federation of Neuroradiological Societies in recognition of her substantial contributions to Neuroradiology at the international level. The recognition will be celebrated May 13 to 16 in New York City during the Symposium Neuroradiologicum.
Dr. del Carpio-O'Donovan is also a full time practicing neuroradiologist at the McGill University Health Centre (MUHC), where she is also an active lecturer and teacher of Neuroradiology.
"This recognition makes me very proud as it comes from my peers from around the world," says Dr. del Carpio-O'Donovan. "It also humbles me since I always took my career as a physician and as a teacher as an enormous fortune, the things one must do for others without expecting recognition for. The pleasure and satisfaction of doing such work is enough."
Since joining McGill's Faculty of Medicine and Health Sciences Dr. del Carpio-O'Donovan has been a distinguished teacher and mentor to generations of radiologists. Her residents' evaluations consistently rate her as outstanding.
She has been very involved in the development of the Radiology Resident program at McGill Hospitals in her capacity as Vice-Chair of the Department of Radiology at McGill (1998-2013) and as Director of the Neuroradiology Program.
Currently Director of the Visiting Professor program since 2013, she ensures that the program attracts the best faculty. Her extensive international network provides the opportunity to invite the Neuroradiology luminaries from the world.
Dr. del Carpio-O'Donovan is a very active international lecturer who has travelled on behalf of the RSNA, ISMRM, CIR, CAR as an international visiting professor in at least 30 countries. She has also actively participated in educational programs in developing countries representing the American Society of Neuroradiology (ASNR) and the Ibero-Latin American Society of Neuroradiology (SILAN).
Dr. del Carpio-O'Donovan has collaborated in the organization of meetings and courses in several Latin American countries, not only as a lecturer but also inviting distinguished colleagues to participate and enrich the programs.
She has been recognized with a number of awards over the course of her career. In 2003 she received the YWCA of Montreal Women of Distinction Award in celebration and recognition of the outstanding contribution she has made to her field.
She was also named as one of the "Ten Most Influential Hispanic Persons in Canada," primarily for her efforts to help radiologists from emerging countries acquire skills and work practices like those applied in Canada.
In 2010, the Royal College of Physicians and Surgeons of Canada honoured Dr. del Carpio-O'Donovan with the Mentor of the Year Award for the Quebec region. In April 2013, she also received the Quebec Medical Association's Teaching Award and is the only McGill radiologist on the McGill Faculty of Medicine's Educational Excellence Honours List. In 2016 she received the Gold Medal from the Peruvian Society of Radiology for her continuous efforts to improve the quality of Radiology in her native country as well as the Gold Medal for achievements throughout her career from the Canadian Association of Radiologists.
In 2017 the Societe de Radiologie du Quebec awarded her its highest distinction, the Prix Albert Jutras and in 2019 the Mexican Society of Radiology and Imaging also awarded her its Gold Medal for her career achievements and longstanding contributions to the Radiology community in Mexico.
Dr. del Carpio-O'Donovan insists that the role of a radiologist is not only to teach the science of Radiology, but also to be a "role model" in areas such as professionalism, including punctuality, timely reporting, accessibility and respect. "Each case read should be an opportunity to teach the team surrounding the radiologist and a potential case for the teaching collection," she says referencing her collection consisting of more than 1,000 cases, all collected while performing daily reports and teaching residents and fellows.
Congratulations Dr. del Carpio-O'Donovan!