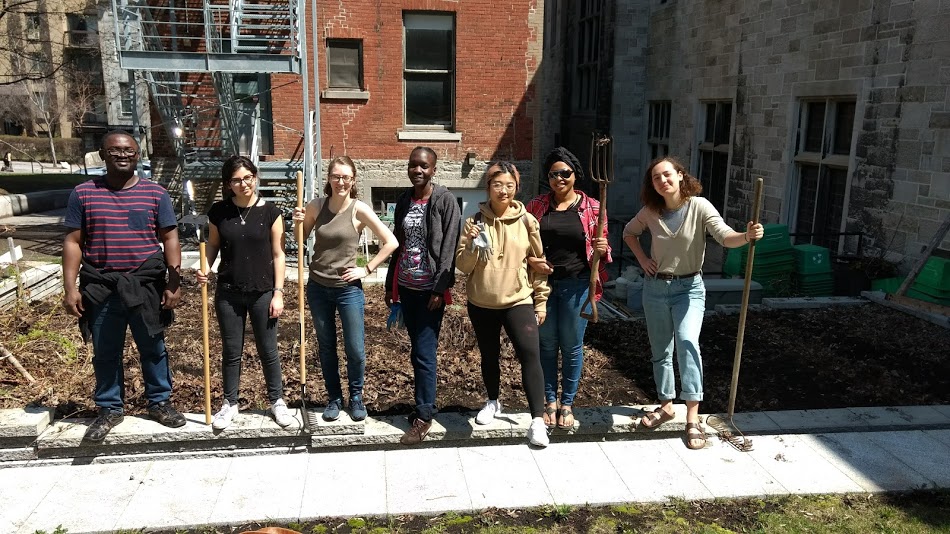 On April 27 a community engagement event, called Exploring Urban Gardens, was held for members of the first two cohorts of the Queen Elizabeth Scholarship program (QES), which began in 2015-2016 and is led by Heather Whipps at the McGill Institute for Health and Social Policy (IHSP).

The program focuses broadly on finding innovative solutions to issues in health, equity and wellbeing. Community engagement is an important element to the program, which facilitates activities throughout the year that get the students involved with the community here in Montreal, as well as when they're at their internship placements abroad, in Commonwealth Countries.

Exploring Urban Gardens was meant to create awareness among students about the urban gardening initiatives going on at McGill as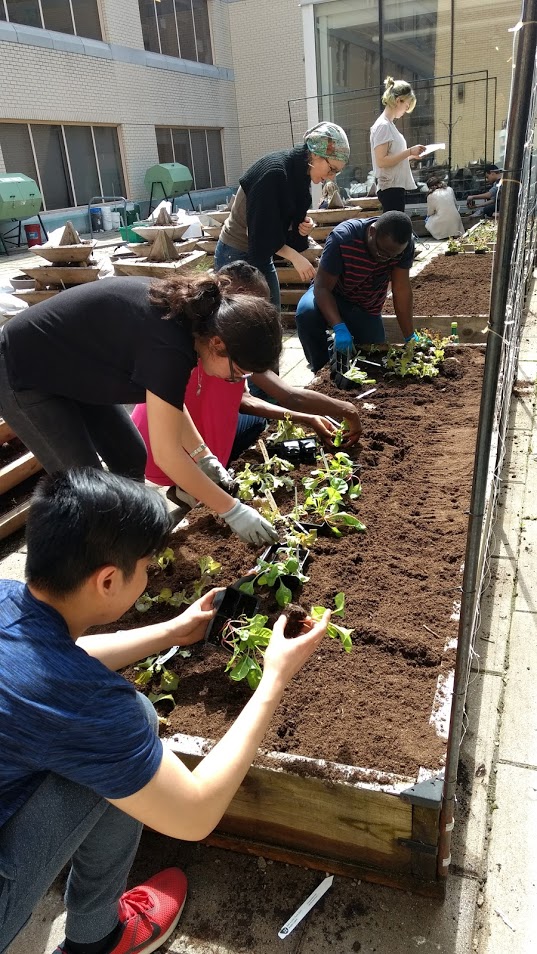 well as in the wider Montreal area. The day began with a breakfast and slideshow about urban gardening, which provided an overview of some examples and challenges, among other topics.  The group then set out and visited three urban gardening sites on campus: the new Student Society of McGill University Courtyard Gardens (a Sustainability Project Fund initiative just getting started), Campus Crops (a student-led initiative) and then Edible Garden (the biggest, most established site, but one that's undergoing some transition in stewardship).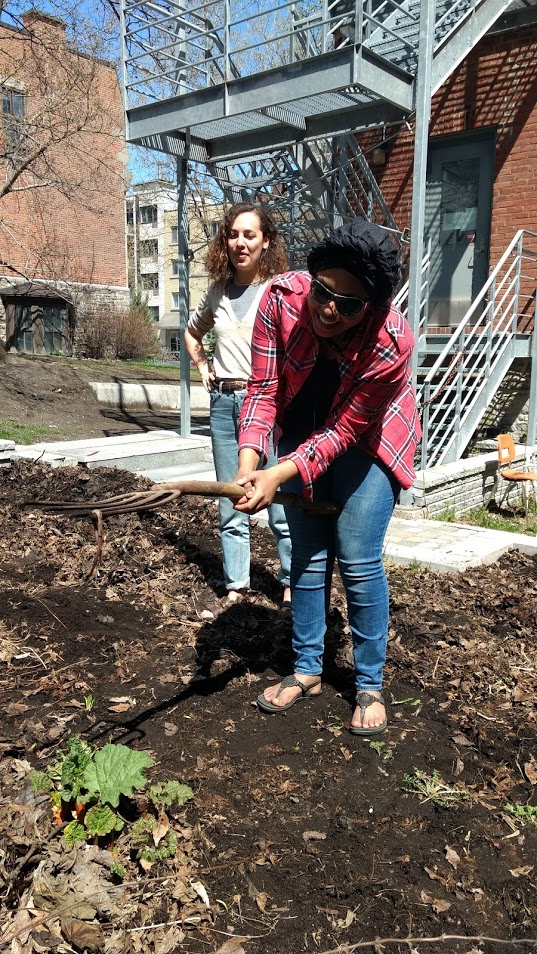 At each site the group learned about the what, hows and whys of the food being grown, such as how it addresses issues in equitable access to food, for example. At Campus Crops 15 minutes was spent raking and cleaning up as well. At Edible Garden the group munched on the site's fresh chives that were growing. They then walked over to Dawson College where they helped plant at the Dawson Garden "rooftop" site. Dawson Gardens is run by Professor Anna-Liisa Aunio, who frequently collaborates with the IHSP on issues of Food Justice and Food Security.
Overall the day was an amazing, informative experience, enjoyed in a rare sunny spring day. The Queen Elizabeth Scholars program is looking at ways to expand its relationship with Dawson Gardens, and is sponsoring the purchase of a shed for Campus Crops as a way of creating lasting links and supporting worthwhile urban gardening initiatives.

May 19, 2017