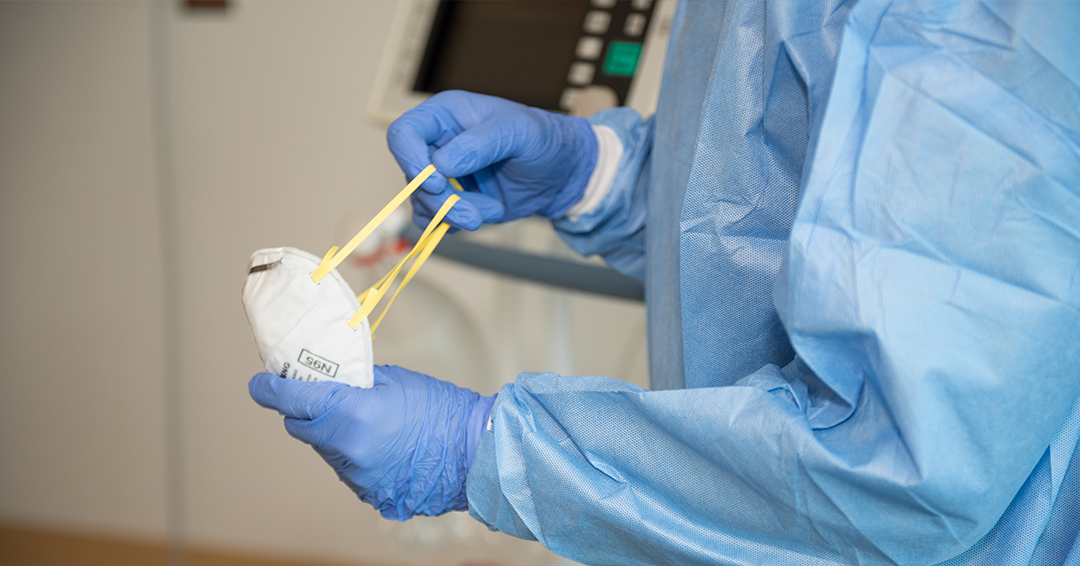 When the global pandemic was declared, trainees from across the province stepped up to provide high-quality care to patients when the healthcare system was in need of extra support.
Even though McGill University's Faculty of Medicine and Health Sciences deployed the highest number of residents, it did not act alone. Its counterparts at Université Laval, Université de Montréal and Université de Sherbrooke and their trainees also did their share, resulting in a Quebec-wide effort to relieve the healthcare system. "The four Associate Deans for Postgraduate Medical Education in Quebec worked together on creating a certificate of recognition for all residents and fellows," explains Dr. Regina Husa, Associate Dean of Postgraduate Medical Education (PGME). "We are extremely proud of all the trainees in our province who contributed so much to help our patients during the pandemic."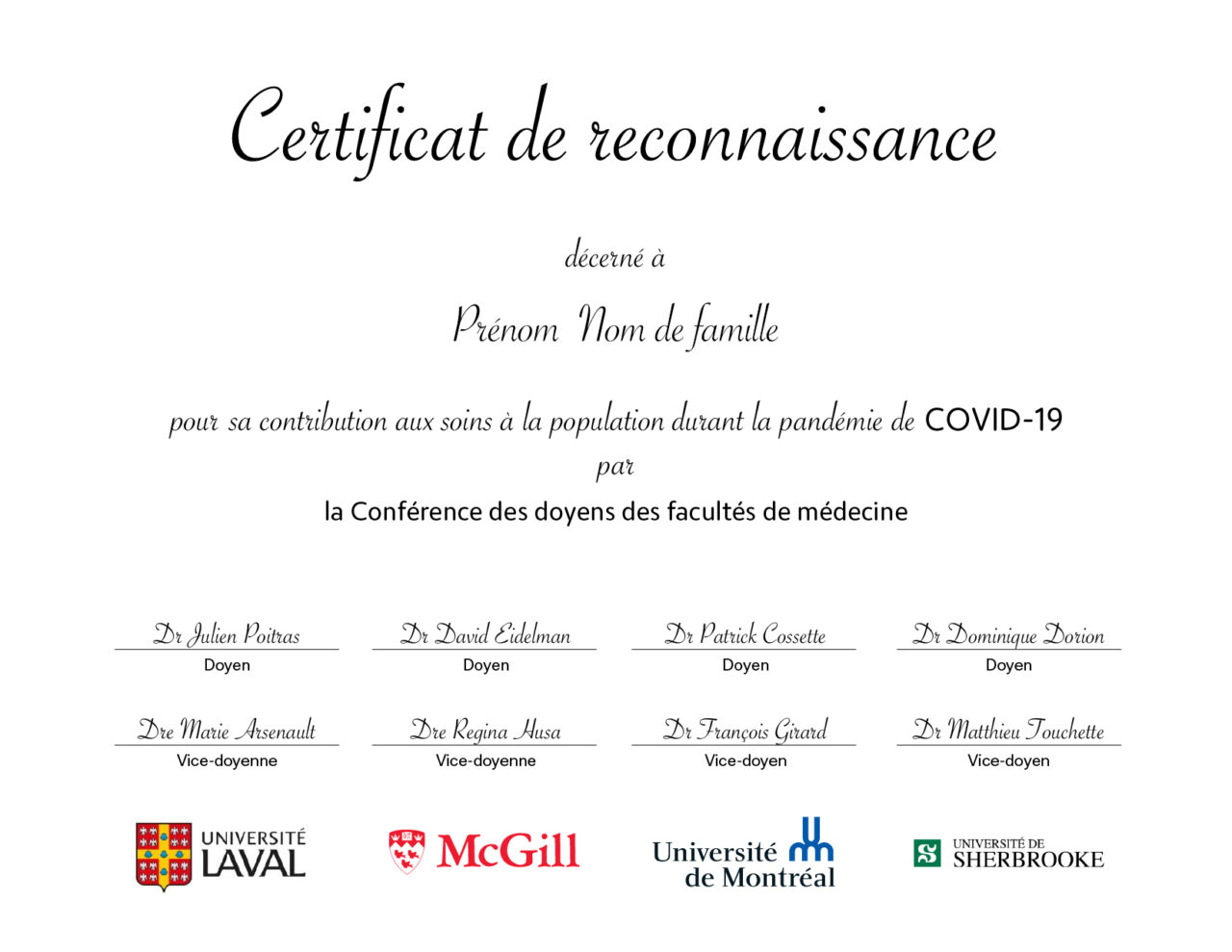 Redeployment initiative
From March 2020 to June 2021, 524 McGill University residents from nearly all programs were redeployed to COVID units, emergency departments and intensive care units (ICU) throughout the McGill hospital network, while fellows and many residents worked tirelessly in other clinical areas to maintain patient care.
"The zones that were most active at the height of the pandemic were emergency, ICU and inpatient units—surgical, psychiatric and medical," confirms Dr. Leon Tourian, Assistant Dean of PGME. "Many things were rearranged, a lot was done. PGME reorganized itself so that the redeployment initiative could be an educational, meaningful experience." To put things into context, Dr. Tourian explains that there were two stakeholders: the healthcare system and the trainees within that system—one needed help and the other wanted to help.
Trainee recognition
According to the President of the Association of Residents of McGill, Dr. Sanela Music, the certificate holds great significance to residents. "When we reflect on the past year and a half, there really is a pre-COVID and post-COVID residency world. A lot of our training was halted and restructured as residents were massively redeployed to help with the pandemic in wards and in critical care settings. Often, we were among the first at the bedside of these patients, who felt extremely isolated from their family. Ultimately, it is a salve to know that our contribution is recognized, and years down the line, this is something we can look back on, and hopefully appreciate as an experience that has made us stronger."
Trainees have reason to be proud, confirms Dr. Tourian. During difficult times, "they clearly demonstrated how essential they were to the healthcare system and the very functioning of the healthcare system relied on a team effort that was driven by resident workforce."
Dr. Ning-Zi Sun, a Program Director who was instrumental to the redeployment project, further affirms why it is appropriate to celebrate the achievements of trainees. "The COVID pandemic has been challenging for patients, communities, institutions, and healthcare professionals and even more so for residents given their dual role of learners and healthcare providers," she states. "It has been absolutely inspiring to see McGill trainees rising to the challenge to meet the needs of our society despite the pandemic's impact on their own personal and professional lives. Through sacrifices and adaptations, they demonstrated impressive resilience and dedication. Their contributions have exemplified the values of caring and altruism that are at the core of our profession and were felt through every thank-you note, testimonial, and smile of patients who survived COVID thanks to their collective effort."
Congratulations to all the trainees, province-wide, for your commitment to serving the healthcare needs of our patients.