McGill and MUHC research teams part of an international effort to uncover how chronic inflammation causes cancer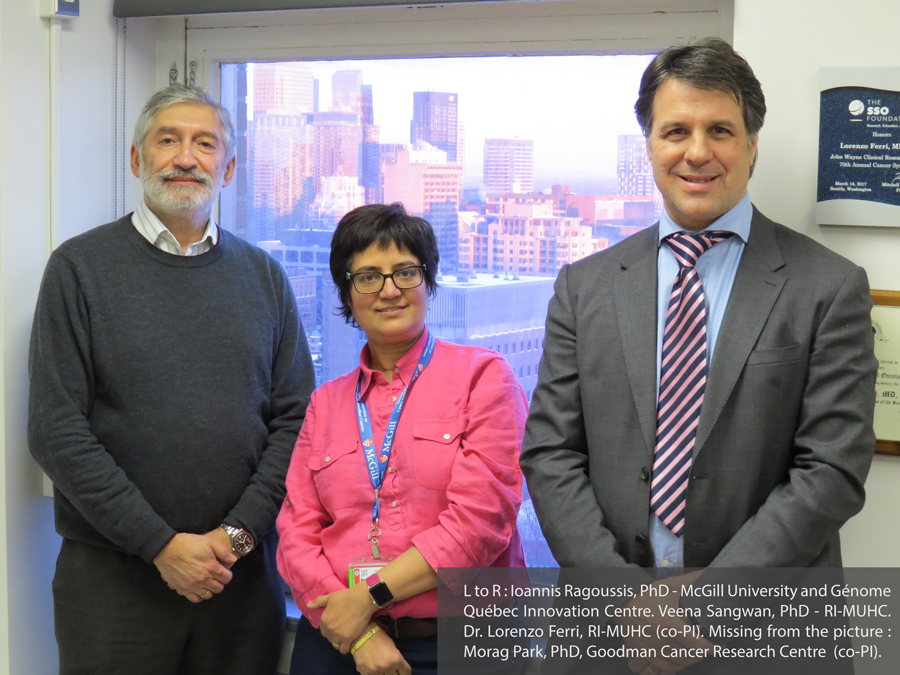 Researchers from McGill University's Faculty of Medicine and the Research Institute of the McGill University Health Centre (RI-MUHC) in Montreal are part of a multinational team led by the University of California, San Francisco (UCSF), whose project was recently selected for funding through Cancer Research UK's (CRUK) Grand Challenge competition — an international funding initiative that aims to address some of the biggest global challenges in cancer research. The multidisciplinary team will receive 20 million British pounds (nearly 34 million Canadian dollars) over four years to explore the links between chronic inflammation and cancer.

The project, known as STrOmal ReprograMing (STORMing Cancer) Provides New Directions to Prevent and Revert Chronic Inflammation, aims to find novel ways of treating cancer caused by inflammation and to develop new options to prevent cancer from developing in high-risk patients with chronic inflammatory diseases.

"I am thrilled to be part of this world-class cancer research hub, along with colleagues from the RI-MUHC and McGill," said co-investigator Dr. Lorenzo Ferri, David S. Mulder Chair in Surgery at McGill University and a clinician-scientist from the Cancer Research Program at the RI-MUHC. "This grant will allow us to examine cancer from a different angle. Rather than solely studying the mutations in cancer cells, as we've been doing for decades, the STORMing Cancer project will aim to identify the signals and drivers of chronic inflammation that result in alterations to the protein and cellular "scaffolding" supporting tissues ultimately leading to cancer."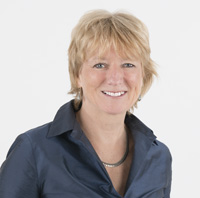 "I am honoured to be part of such an exciting project that brings together an international and multidisciplinary team of experts to change how we think of cancer," added fellow co-investigator Dr. Morag Park, Diane and Sal Guerrera Professor in the Departments of Oncology, Biochemistry and Medicine and Director of McGill's Rosalind and Morris Goodman Cancer Research Centre (GCRC).

Chronic Inflammation Drives a Quarter of All Cancers
The team, which includes scientists, clinicians and patient advocates from the United States, Canada, Israel and the United Kingdom, will focus its efforts on understanding how chronic inflammation drives some of the most aggressive forms of cancer.

Inflammation is a normal part of the body's immune response and occurs when white blood cells release protective molecules in response to cellular damage, foreign substances or infectious pathogens.

"Chronic inflammation accounts for a quarter of the cancers in the world. One out of every four cancers is induced by inflammation, and some of them are particularly common to Canadians,'' said Dr. Ferri, who is also the director of the Division of Thoracic Surgery and the Upper Gastrointestinal (GI) Cancer Program at the MUHC. "Gastroesophageal cancer is the fastest-growing cancer in North America, and lung cancer is still the number one cancer killer in Quebec, especially among women.''

Though chronic inflammation causes a variety of cancers, the STORMing Cancer team will focus on four types: esophageal, lung, stomach and colon cancer. These cancers are especially aggressive and, according to clinicians, by the time patients receive a diagnosis, it is usually too late. The team believes that its efforts will drastically improve outcomes.

Stroma: an important player in the development of cancer 
Through the STORMing cancer project, investigators will focus their work on a seldom-studied tissue that supports cancer cells and plays an important part in the development of cancer: the stroma.

The teams in Montreal, led by Dr. Park at the GCRC and Dr. Ferri at the MUHC Thoracic Surgery Program – home to the largest esophageal cancer program in Canada – include Dr. Ioannis Ragoussis, Head of Genome Sciences at the McGill University and Genome Quebec Innovation Centre. Dr. Ragoussis will employ cutting-edge techniques to identify the signals and drivers of chronic inflammation that induce changes in the stroma cells and could lead to cancer.

"Using tools such as single cell genomics, we can study tumours from individual patients with a very high level of detail and then identify drug targets within specific cancer cells," explained Dr. Ragoussis, who is also an Associate Professor in Human Genetics and Bioengineering at McGill University. "Applying these technologies as part of the STORMing Cancer project will allow us to develop individualized therapies that work by targeting cells that are critical to tumour growth, thereby enabling us to keep the tumours in check or possibly, leading to a cure."

Tissue samples will originate from patients at the Montreal General Hospital of the MUHC. "Every patient is different; every single cancer cell or mutation is different. So rather than looking at mutations in the cancer cells themselves, we will look at the structure of the stroma cells and we will try to find common avenues between inflammation and cancer progression,'' noted Dr. Ferri. "The work carried out at the MUHC and McGill as part of this international collaboration will lay the groundwork for future initiatives to identify novel ways to target, stop and treat cancers." 

CRUK launched the Grand Challenge in 2015 in order to bring together scientists from around the world and from different disciplines to find solutions to cancer's toughest challenges. Phase one of the Grand Challenge ended in 2017, with four winning teams selected from a pool of 57 applicants. Phase two (the current iteration) proved even more competitive, with three winning teams selected from 134 entries. LINK to Cancer Research UK Media Release  LINK to the STORMing team and project  
January 23, 2019