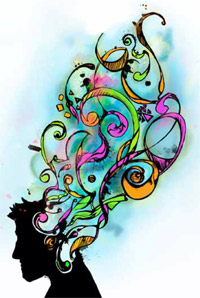 Objectives
To discuss the dimensional approach origins and its developments, mainly regarding the DSM V.
To apply the dimensional approach to specific complex cases analysis.
To learn how to use different dimensional evaluation tools.
To integrate the dimensional approach in complex cases treatment plans.
Speakers
Philippe Baruch, MD, MSc, Institut universitaire en santé mentale de Québec
Serge Beaulieu, MD, PhD, Douglas Mental Health University Institute
Richard Bergeron, MD, PhD, FRCPC, Ottawa Hospital Research Institute
Florence Chanut, MD, FRCPC, CHUM, St-Luc Hospital
Andrée Daigneault, MD, FRCPC, Hôpital du Sacré Coeur de Montréal
Suzane Renaud, MD, FRCPC, CSMQ, DFAPA, Douglas Mental Health University Institute
Valérie Tourjman, MD, CM, FRCPC, MSc, Hôpital Louis-H. Lafontaine
Évens Villeneuve, MD, Institut universitaire en santé mentale de Québec
Moderator
Consult the complete program (in French)
Location
Douglas Hall, Douglas Institute

Parking available on site for 3$ for the day

How to get to the Douglas
When
Friday, November 25th, 2011 from 7:30 a.m. to 5:00 pm

Language
Conference in French only.

Target audience
Psychiatrists, general practitioners, residents, researchers, pharmacists and health professionals who treat psychiatric disorders.

Certification
A certificate of attendance will be issued to all participants.

Accreditation
This event will be accredited by Continuing Medical Education (McGill). General practitioners may claim credits according to section 1 of the Fédération des Omnipraticiens du Québec (FMOQ).

Registration fees
Physicians and other professionals: 190$

Residents, OBNL employees, and students (valid ID card required): 75$
Registration
By mail: Fill out the registration form and return to Ms. Jessy Ranger at the address listed below. Make your cheque payable to Douglas Institute, Continuing Medical Education.

Deadline for registration: November 14th 2011, no onsite registrations.

Cancellation: No reimbursements for cancellations received after November 14th, 2011.
Information
Jessy Ranger

Communication Advisor – Academic Events

Douglas Institute

Dobell Pavilion, Room B-2123

6875, LaSalle Boulevard

Montreal (Quebec) H4H 1R3

Telephone: 514-761-6131, ext. 2616

jessy.ranger@douglas.mcgill.ca