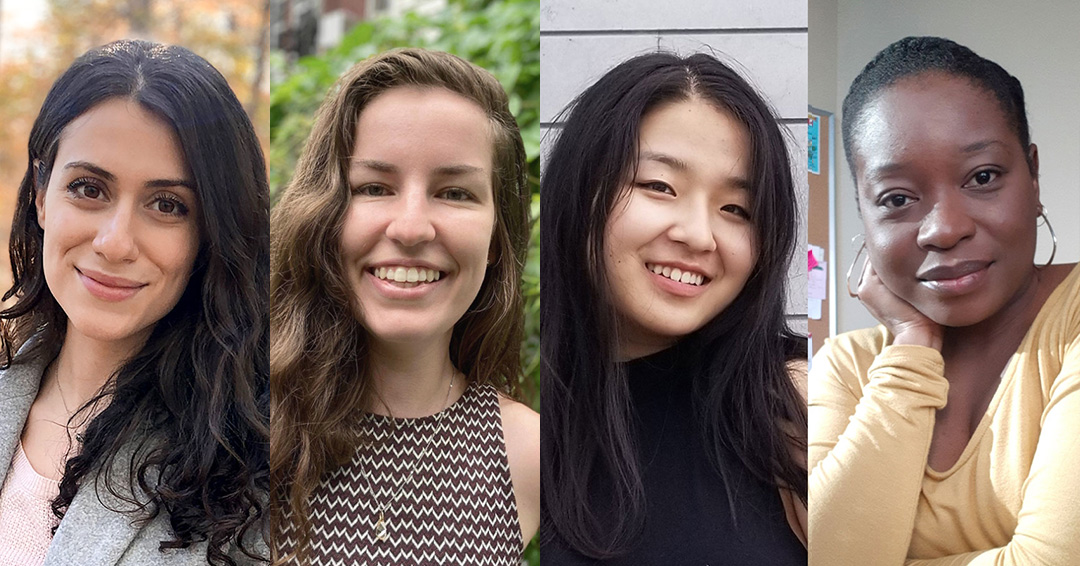 Student-led outreach initiatives support high-school, CEGEP students from underrepresented communities
A new mentoring program led by a team of McGill students aims to give CEGEP students from disadvantaged backgrounds a better chance to get into the University's health professional programs.
The initiative was inspired, in part, by a decade-old summer workshop program for high school students, designed to demystify and make accessible the idea of a career in the health professions.
Both outreach programs are run by students working closely with the Social Accountability and Community Engagement Office in the Faculty of Medicine and Health Sciences (FMHS). Their common goal: to increase participation of underrepresented populations in the application processes of McGill's health professional programs, including medicine, dentistry, nursing, physical therapy, occupational therapy, dietetics, and speech-language pathology.
A diverse team
"I think it's important that the students reflect what our community looks like," says medical student Christina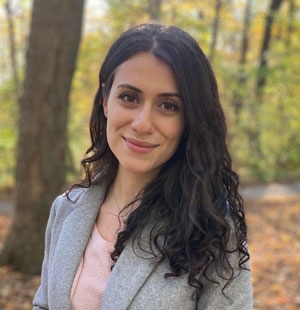 Antinora, co-founder of the new McGill Mentorships in Healthcare (MMH) program for CEGEP students.
The first person in her family to pursue education beyond high school, Christina grew up in a low-income household in Montreal North, earned her CEGEP diploma at Dawson College and a BSc. in Pharmacology at McGill before entering med school. "When I went from Dawson to McGill, I really noticed how people from more privileged backgrounds have access to resources and connections I didn't have," she says. "The day I started med school, I wanted to give back to others."
The MMH program got off the ground last winter, after Christina and fellow medical student Caitlin Stoddart came up with the idea of developing a program for CEGEP students. Both had volunteered with the high school outreach program, Explore! Careers in Health, and were inspired by the positive experiences of young participants in the Explore! summer camp. "We thought how amazing it would be if we could do a program for CEGEP students where we keep in touch throughout the whole year," Christina says.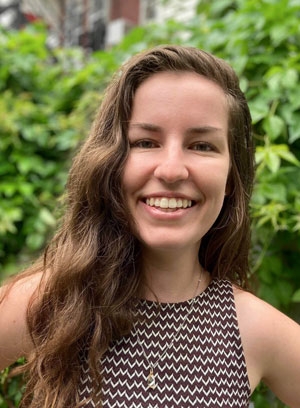 Caitlin also grew up in a low-income household where no one had gone to university. Her experience shows why programs like MMH and Explore! can help orient young students who don't have family or friends to guide them. Through high school, "going into medicine was just never on my radar," she says. At CEGEP, where she studied honours science, she began to think that a career in healthcare might suit her well. "But I didn't go for it right off the bat, only because I wasn't sure of myself and didn't have the right information." So she did an undergrad degree in Neuroscience at McGill, then a Master's degree in Bioethics, before finally entering med school. "I think my path might have been easier if McGill had had a program like MMH at the time," she says.
Filling a critical gap
Caitlin and Christina ran their idea for a CEGEP mentoring program by Dr. Nicole Li-Jessen, who chairs the Faculty's Widening Participation Committee (WPC). "I am so excited by the MMH idea and impressed by the infectious enthusiasm of the student leaders," Li-Jessen says. "At the time, all WPC programs targeted high school students only. The committee recognized the need to provide a more continuing, sustainable support to these students. MMH emerged at the right moment to fill this critical gap."
Li-Jessen put Caitlin and Christina in touch with two students from other health disciplines who were also interested in promoting diversity. The result: Caitlin and Christina teamed up with Shan Wang, a nursing student, and Dahlia Thompson, a doctoral student in the School of Communication Sciences and Disorders, to co-found MMH.
Shan and Dahlia, both immigrants to Canada, brought different perspectives to the team.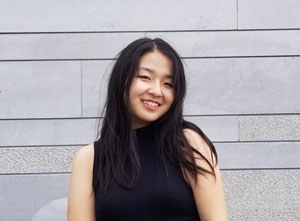 Shan immigrated from China with her parents when she was five years old. As her parents worked minimum-wage jobs, the family could only afford to live in unsanitary apartments where they had to sleep in the same room on a mattress her father had picked up on the streets. Having grown up poor and had to figure things out by herself, Shan joined MMH because she wanted to create opportunities she didn't have, for students who—like her—come from low-income backgrounds.
Dahlia grew up in Jamaica, where she studied language and linguistics at the University of the West Indies.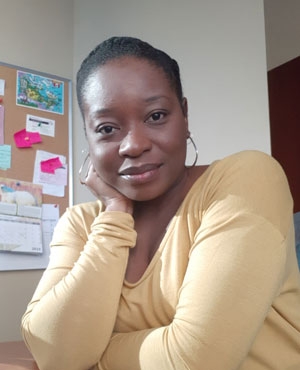 While completing a Master of Philosophy degree in computer science, she moved to Canada and worked full time. "I didn't know if I'd be able to continue my studies," she says. But she eventually "took a leap of faith" and decided to follow her passion full time, hoping her PhD program at McGill would lead to a career working on literacy strategies for young children and struggling readers.
Ramping up
Getting MMH started during a pandemic was no simple task. It began as a pilot project during the 2021 winter semester, with 12 mentees — all from Dawson College — and six mentors from McGill. "We worked over Zoom to match mentors and mentees," Caitlin explains. "We prioritize shared-lived experience. The mentorship is for students who come from underrepresented backgrounds, and we believe that seeing yourself reflected in your mentor is very important." At the end of the semester, "we had a lot of good feedback from our mentors and mentees."
This fall, MMH is ramping up operations quickly. The executive team reached out to more CEGEPS, in both English and French. More than 50 CEGEP students, from as far away as Cégep de Shawinigan, have been paired with McGill student mentors.
"We're targeting groups who are underrepresented in the health professions," says Dahlia. That includes students from low-income households, students from rural communities, and students who identify as Indigenous or Black.
The four co-founders all convey a passion for giving underprivileged students resources that can help them succeed.
"The reason we prioritize underrepresented students is because we want to provide equity so they can stand on the same footing as those who were born with privileges," says Shan. "We give them tools so they can start a career that they want to pursue, just like those who have those contacts and don't need the help."
Hands-on workshops for high school students
The Explore! Careers in Health program was started by McGill medical students in 2009 to give high school students an opportunity to learn about healthcare professions through workshops and hands-on activities.
Until last year, the program was held at McGill's downtown Montreal campus over three days during the summer, enabling 40 or so participants a year to visit labs and clinics and try their hand at simulation-based training in tasks such as suturing, drawing blood, or operating an ultrasound machine. The camp, free of charge to participants, covers a range of programs: medicine, nursing, dentistry, physical therapy, occupational therapy, speech-language therapy, genetics, and pharmacology.
Lisa Nguyen, a third-year Dietetics undergrad, participated in Explore! as a high school student in 2016. "I had a foundational knowledge of programs like medicine and dentistry," but the three-day camp experience at McGill "opened my eyes to different professions within health care," says Nguyen, who is now VP Finance for the Explore! student-executive team.
Adapting online
Because the program emphasizes hands-on activities, shifting to an online format last year was a challenge, says Vita Bardal, a Dentistry student who is currently co-president of Explore!
"We talked it over with Dr. Li-Jessen. She suggested sending a package of materials to each participating student to make the workshops more hands-on." For the physiotherapy workshop, for example, participants received a package with different kinds of tape so students could watch a foot being wrapped on camera — and try it for themselves at home.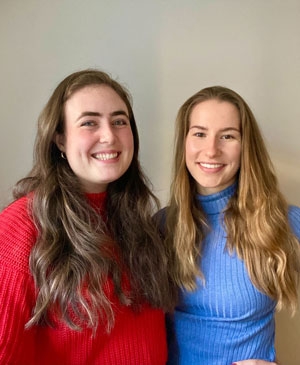 Many of the high school students who participate in Explore! don't have any family members who work in healthcare and could help them navigate the highly competitive application process for professional programs, notes dentistry student Elana Fogel, the program's other co-president. "Being able to help them learn more about the application process and the careers, and to be a resource for them, is so rewarding." Participants are encouraged to follow up with workshop leaders by email if they are interested in a specific career.
What's more, the MMH mentorship program for CEGEP students now offers another avenue for continued support, Vita notes. "If a student is in the last year of high school but wants to continue to be mentored in CEGEP, we refer them to the mentorship program."
"Kudos to the great creativity and resilience of MMH and Explore! student leaders, especially during the difficult pandemic time." says Li-Jessen. "I would also like to thank the generous funding support from Dialogue McGill to these important outreach programs. We are hoping that some of our outreach programs will return to on-campus format so that participants can truly feel the vibrant and diverse learning environment on the McGill campus in the near future."
Learn more about equity and diversity programs in the Faculty of Medicine and Health Sciences