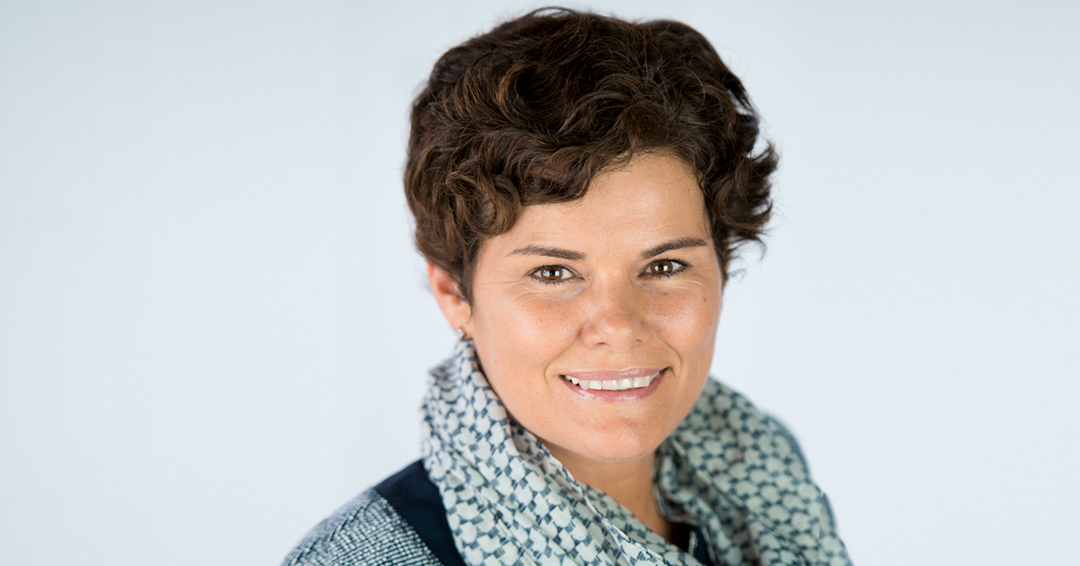 We are pleased to announce that Elizabeth Anne Kinsella, PhD, has been appointed Director of the Institute of Health Sciences Education (IHSE), Faculty of Medicine and Health Sciences (FMHS), McGill University. Prof. Kinsella replaces Dr. Donald Boudreau who served as Interim Director for the past year. We would like to thank Dr. Boudreau for the generosity of his leadership, knowledge, wisdom and time over the last 12 months, in the transition between the completion of IHSE founder Prof. Yvonne Steinert's mandate and the selection of the new director.
Prof. Kinsella is an interdisciplinary health sciences education (HSE) scholar specializing in education, practice and policy in HSE. She earned a BSc in Occupational Therapy from the University of Toronto, and then completed a Master's in Adult Education at St. Francis Xavier University and a PhD in Education Studies at the University of Western Ontario (now Western University). Her research at Western focused on practical, theoretical and philosophical underpinnings and applications of reflective practice.
In January 2021, Prof. Kinsella joined McGill as a Full Professor in the IHSE, where she is furthering her program of research in health sciences education. She is also an Associate Member of the School of Physical & Occupational Therapy at McGill.
Prior to coming to McGill, Prof. Kinsella spent more than sixteen years at Western University, where she was appointed in the School of Occupational Therapy (Faculty of Health Sciences), and affiliated with the Centre for Education Research and Innovation (Schulich School of Medicine & Dentistry), and the Centre for Health Equity and Social Inclusion (Faculty of Health Sciences). Prof. Kinsella held a number of leadership roles at Western, including Director, Epistemologies of Practice Lab, managing numerous grants and projects, and mentoring over 100 graduate students and trainees in developing research capabilities. For more than a decade, she was also Field Leader of Health Professional Education (HPE) in the Health and Rehabilitation Sciences Graduate Program at Western, and developed and delivered core courses in the HPE field, as well as chaired the inaugural HPE Curriculum Committee.
Prof. Kinsella was also the lead Co-chair of a major interdisciplinary initiative at Western across three faculties (Health Sciences, Medicine and Education), which brought together key stakeholders, Deans and Associate Deans and contributed to the development of the Centre for Education Research & Innovation. She also co-chaired the development of a major open-access online preceptor education program at Western, which has been used by over 40,000 preceptors and students around the world.
Some of Prof. Kinsella's key research interests include innovations in teaching and learning in HSE, reflective/reflexive education and practice, and practice-based/workplace learning. She is known internationally as an expert on reflective practice, reflection and critical reflexivity, and has published over 100 peer-reviewed articles and book chapters, a workbook on reflective practice and professional knowledge, and three edited books.
Prof. Kinsella has received multiple awards and honours in her career, including the 2021 Edith Aston-McCrimmon Lectureship at McGill University and the 2019 Mitchell Symposium Occupational Science Lectureship at University of North Carolina, Chapel Hill. In 2018, she received the Vice-Provost (Academic) Award for Excellence in Online Teaching and Learning from Western, the university's highest honour for recognizing educators who inspire active and deep learning in students.
In her new role as Director, IHSE, Prof. Kinsella will be responsible for fostering excellence and scholarship in health sciences education, and promoting innovation in teaching and learning. She will lead strategic planning for the Institute and guide its mission to be a resource for undergraduate, postgraduate and continuing health sciences education. Prof. Kinsella will also oversee the ongoing development of graduate education, and she will advise the Dean on academic issues related to the Institute.
Please join us in congratulating Prof. Kinsella and in wishing her every success in her new role.
Dr. David Eidelman
Vice-Principal (Health Affairs)
Dean of the Faculty of Medicine &
Health Sciences

Dr. Lesley Fellows
Vice-Dean, Academic Affairs