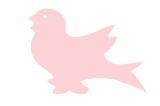 McGill University takes a great deal of pride in the outstanding contribution of its employees to the entire McGill community. This year we are focusing specifically on student advising and the important role it plays at McGill University. Nominations that feature a student advising component will be given special consideration. Their motivation and persistence in assisting the University with its central mission is what makes McGill University one of the most extraordinary post-secondary educational institutions in Canada and the world.

The Principal's Awards for Administrative and Support Staff is a university-wide award program that recognizes the outstanding contributions of administrative and support staff to the McGill community. This annual program provides staff the opportunity to promote, acknowledge and commend the exceptional performance of their peers. Their contributions will also highlight their involvement with the strategic direction of the University.

**The deadline for submissions is August 18, 2014 at 5:00 p.m.**Eligibility
All current administrative and support staff members and team projects are eligible for nomination, with the following exceptions:
    Casuals
    Members of the Principal and Provost's Senior Administration Team (Including Vice-Principals, Associate and Assistant Vice-Principals, Associate and Deputy Provosts, Executives)
*Previous award recipients will not be eligible for re-nomination for a period of five (5) years.
Awards

A total of five (5) individual awards of $5,000, one for each category:
    Management (Managers and Professionals)
    Clerical
    Technical and Library Assistants
    Trades and Services
    Team Projects
Schedule

June 2014 – Official announcement and nomination forms online

August 18, 2014 – Deadline to submit nominations

September 2014 – Advisory Committee submits proposed recommendations to the Principal

October 2014 – Announcement of awards

For more details about the nomination process, click here.

To see the list of 2012-2013 nominees and winners, click here.

For additional information, please contact Human Resources at (514) 398-8913 or staffing.hr@mcgill.ca

July 24, 2014