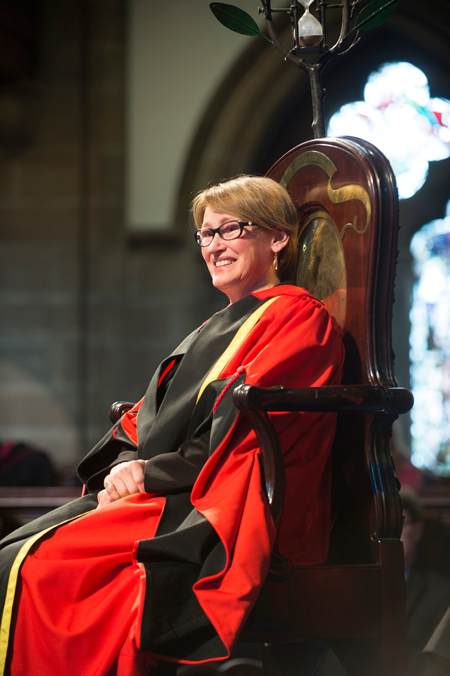 By McGill Reporter Staff

The ties between McGill and Scotland are in evidence all around campus, be it the granite benches in Visitor's Square that were quarried in Scotland, near Aberdeen, and prepared by Fyfe Glenrock of Aberdeen; the ceremonial mace used during Convocation ceremonies that was created at the School of Design in the Edinburgh College of Art, or, of course, the iconic statue of University founder James McGill, himself a proud Scot.

Those ties will be even more evident every time Principal Suzanne Fortier walks through the campus. Earlier today, in recognition of her academic leadership and to honour the important intellectual and research ties that bind the two universities, Prof. Fortier was awarded an Honorary Doctorate by the University of Glasgow during Commemoration Day Ceremonies in Glasgow.

Read more in the McGill Reporter.