By Diane Weidner, Steinberg Centre for Simulation and Interactive Learning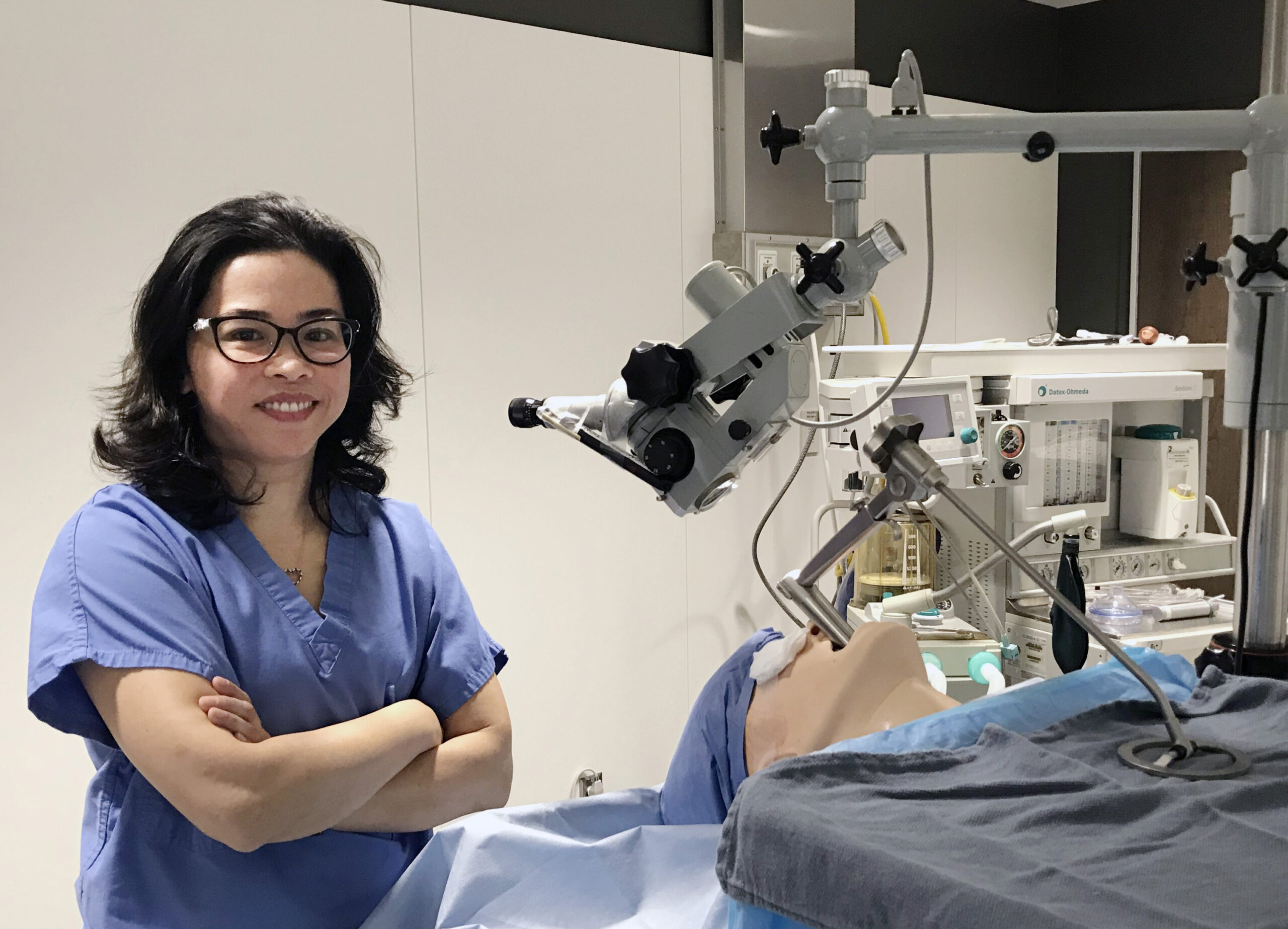 "There are many people who manage patient airways in the hospital—respirologists, anesthesiologists, emergency physicians—but in certain cases, the Otolaryngology-Head and Neck Surgeon (OTL-HNS) is called in when all other alternatives have been exhausted. We can be the last line between life and death, the last resource," explains Dr. Lily HP Nguyen, Associate Professor in the Department of OTL-HNS at McGill University. "Knowing that added pressure and responsibility, I think it's really important to offer these types of courses." Dr. Nguyen is referring to the Advanced Airway Course that provides OTL-HNS senior residents across Canada with the opportunity to gain important decision-making capabilities, master surgical skills and improve team skills with regards to airway management.

Now in its fifth year, this two-day course is a joint initiative between McGill University, Université de Montreal and Western University.  On November 5 and 6, McGill University welcomed 24 participants from eight universities—led by national invited faculty with expertise in OTL-HNS, respirology, anesthesia and pediatric emergency medicine—to take part in simulation activities at the Steinberg Centre for Simulation and Interactive Learning and the Montreal General Hospital.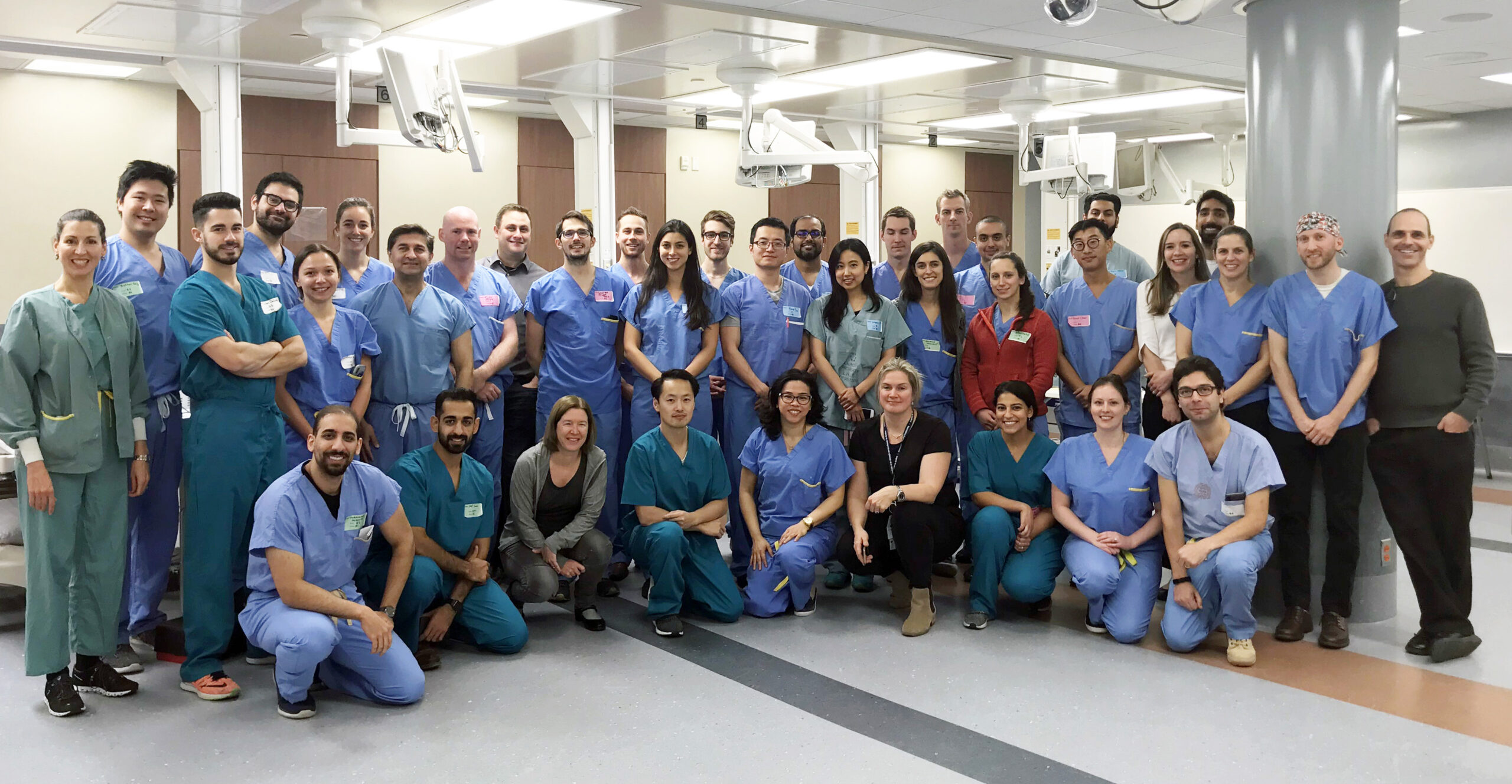 The residents were immersed in surgical skills practicum on mannequins and live and cadaveric animal models. They practiced advanced airway endoscopy skills, including removal of a difficult foreign bodies using a variety of techniques.
In addition, they participated in eight high-fidelity, interactive scenarios that simulated a variety of difficult airway situations in diverse settings on different patient profiles. These scenarios dealt with life and death situations like massive bleeds and acute obstructions. Group debriefing with experts took place after each scenario with emphasis on improving medical expertise, crisis resource management and decision-making skills.
"Less than 10% of the course is didactic; the vast majority is hands-on, very practical experiential learning," explains Dr. Annie Lapointe, Assistant Professor OTL-HNS at Université de Montréal. "The learners are taught not only how to manage the immediate emergency and deal with complications, but also to look beyond at the steps that would follow and develop the next order of thinking."
"Sometimes, when we talk about medical expertise, we forget that in real life, there's an added layer of chaos and different levels of knowledge, personalities and resources to deal with. The learners have to manage the system, the team, and the patient. The cases are written based on real-life experiences. We have created a safe environment for them to learn, and we will help them get to the next level," adds Dr. Murad Husein, Associate Professor OTL-HNS at Western University.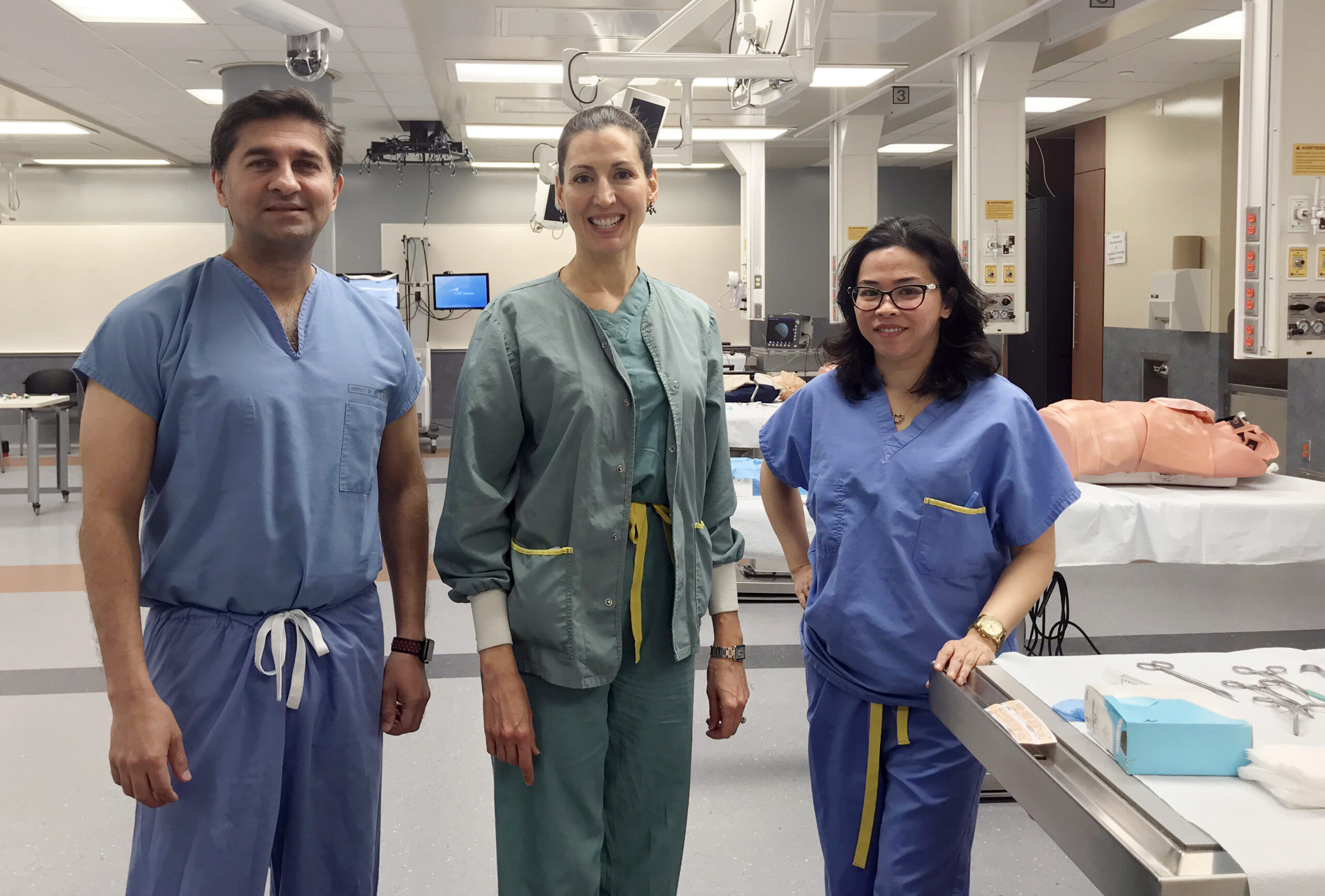 This vivid learning experience was important for Dr. Ryan Rourke, Assistant Professor OTL-HNS at the University of Ottawa, who was a participant at the inaugural Advanced Airway Course and has returned as an invited faculty member. Dr. Rourke vividly recalls the exact scenarios that he took part in five years ago. "The learning is extremely memorable because you have to think through the process actively," he says. "You're immersed in it, and you're the one who's under the gun—people are watching you. There was one particularly rare case that I didn't see throughout my five years of residency, but I did encounter something similar during my fellowship and I felt comfortably prepared because of this training. I will never forget that case."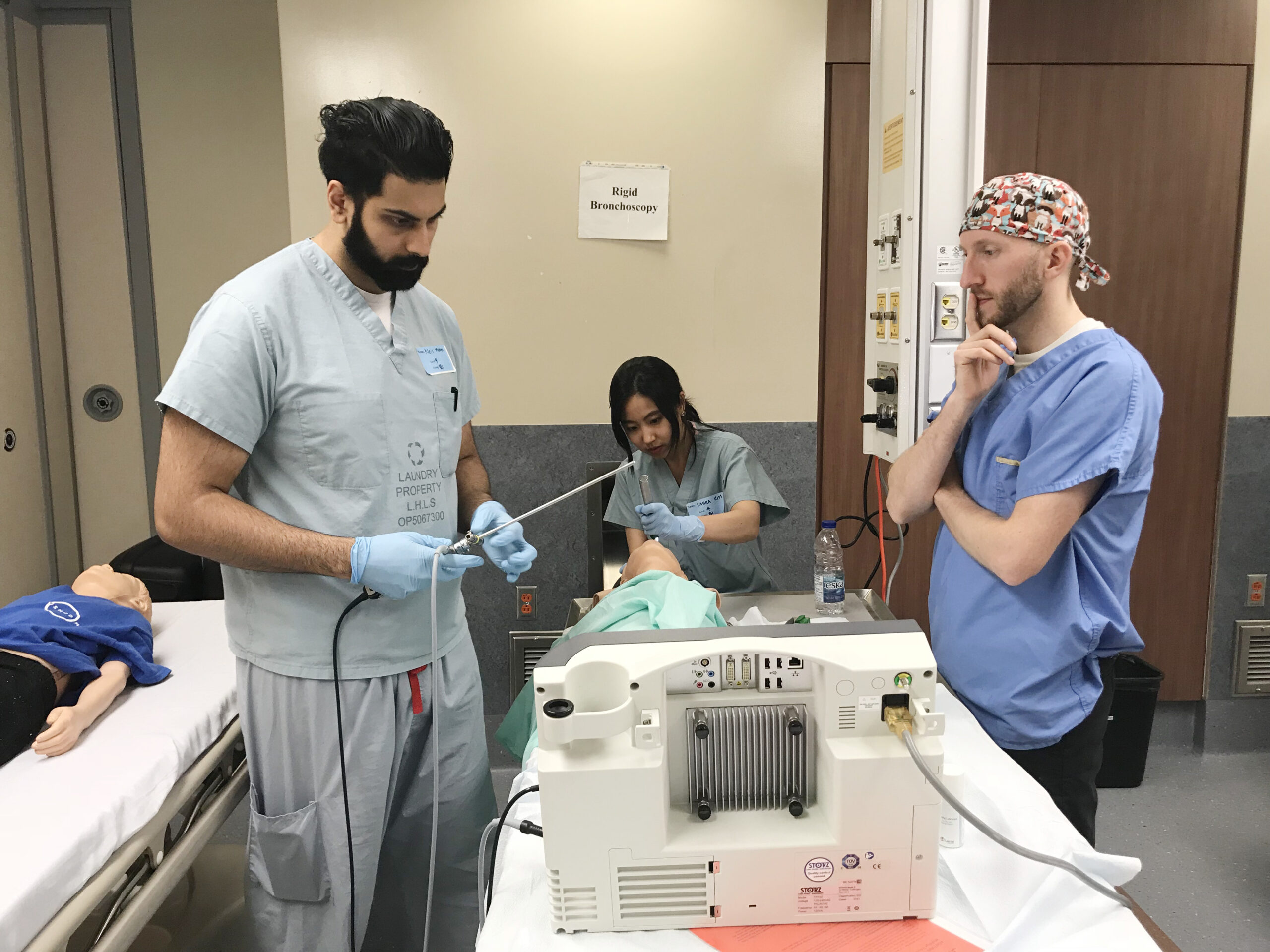 "During the acute simulation scenarios, the teams practiced saving the patient's life. In order to keep the patient alive, they may have bypassed a lesion after an injury by making a hole in the trachea. The patient would then undergo reconstructive surgery to repair any damage that was made to the airway," explains Pediatric Otolaryngologist Dr. John Manoukian, Associate Professor at McGill University, who organized the open airway reconstructive surgery procedures that took place at the Montreal General Hospital. "This hands-on surgical practice is very realistic, very technical and very important. The procedures are performed on live medium-sized swines whose airway size is similar to pediatric human patients. Working in small groups of two or three residents per instructor, the learners practiced three fundamentally important reconstructive surgeries that they might not otherwise be exposed to during their five-year training period," he emphasizes.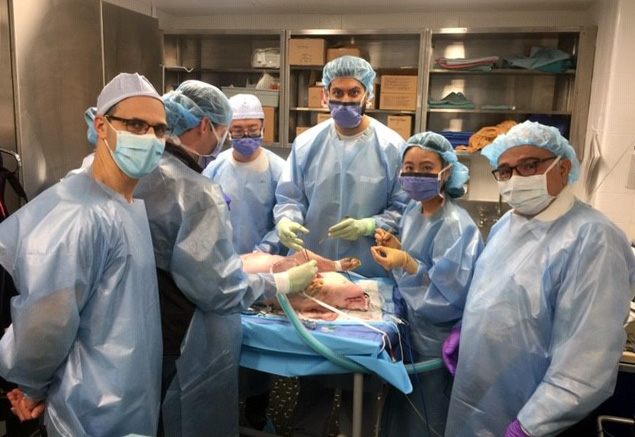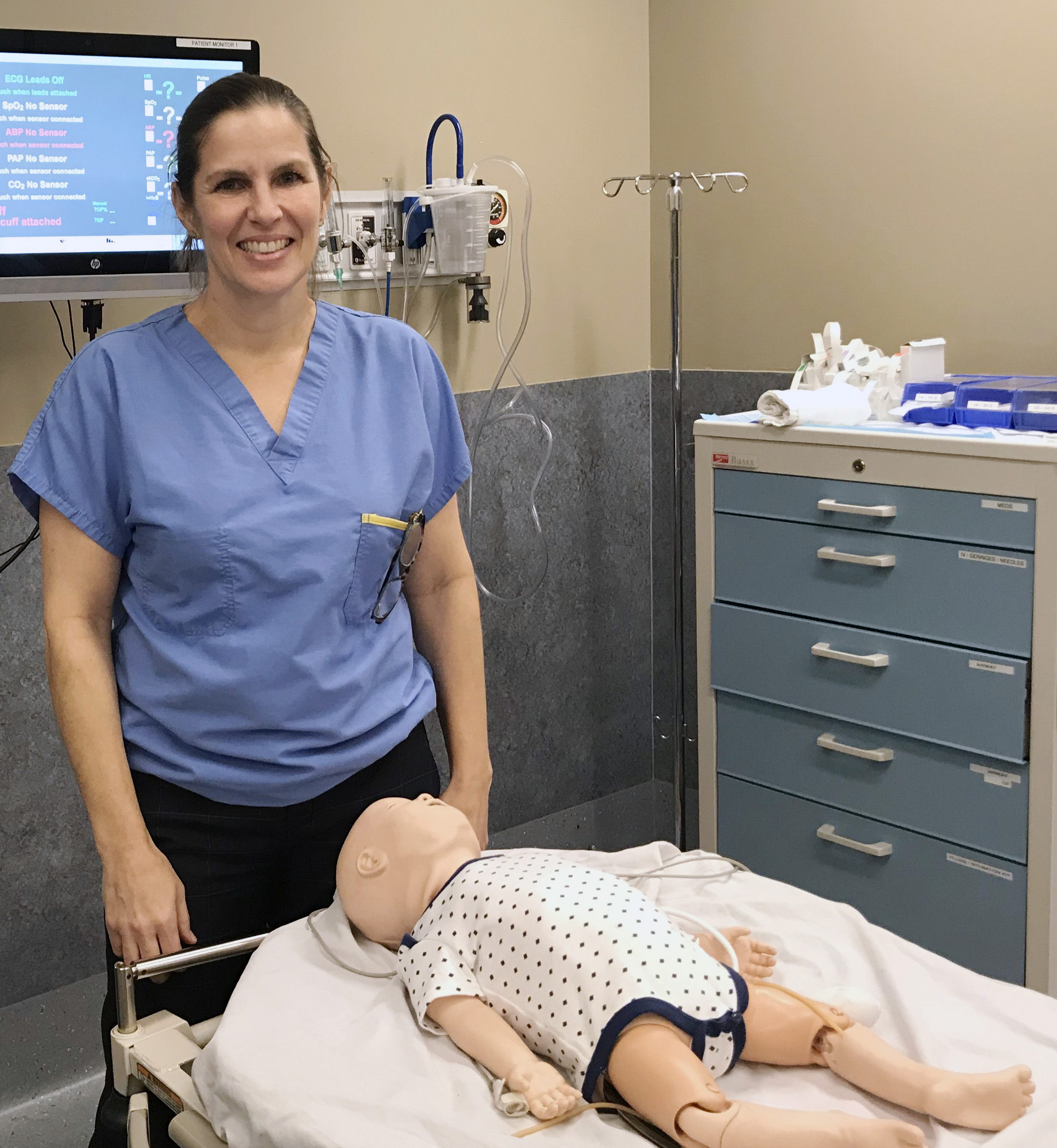 In real life, acute or even chronic airway emergencies are rare and few in between. This course gives residents an opportunity to develop their confidence and competence so that they can really be at a level to take care of their patients.

"One of the significant benefits of simulation is that it provides a safe and permissive environment that allows you to make mistakes so that you can learn," emphasized invited faculty member Dr. Liane Johnson, Associate Professor from Dalhousie University. "It allows for conversations and self-assessment so that the next time you encounter a similar situation, you've already done that learning step and you're not learning on the patient. The impact on our future patients is huge."

The learners couldn't agree more.  "I found the course to be a valuable addition to my training," remarked Dr. Latifah Makoshi, a fifth-year resident in the OTL-HNS program at McGill University. "The simulation scenarios were realistic, and the feedback and discussion that followed brought to attention many helpful approaches and tips."

December 12, 2018