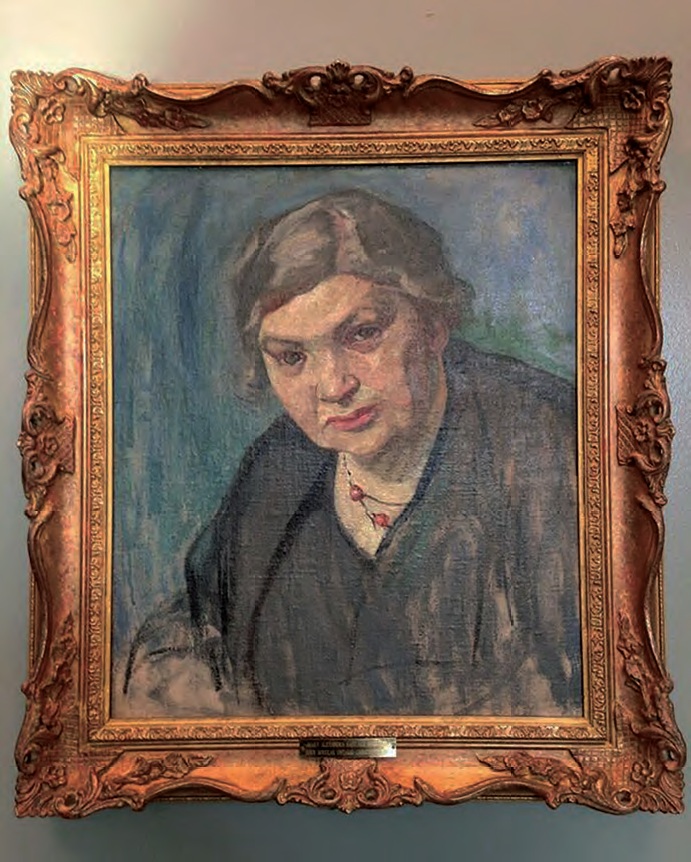 The February 21 issue of the Canadian Medical Association Journal (CMAJ) contains the intriguing story of the rediscovery of a lost portrait of Dr. Maude Abbott (1869-1940), the pioneering McGill pathologist and congenital heart disease specialist. The painting came to the notice of Dr. Erik Larsen, a Calgary pathologist and art collector, in a gallery window, where it was simply titled An Old Woman. Dr. Larsen had an inkling it might be Dr. Abbott; he confirmed his hunch with medical historian Dr. James R Wright Jr, of the Cumming School of Medicine at the University of Calgary, and then contacted Dr. Richard Fraser, director of the Maude Abbott Medical Museum, to fill him in about the find. Dr. Fraser in turn persuaded McGill to purchase it in 2006. The painting was donated to the Osler Library where it now hangs.

The artist, Mary Alexandra Bell Eastlake, was a childhood friend of Dr. Abbott's and also painted the well-known 1936 portrait of Dr. Abbott in her McGill doctoral robes reproduced on a 46-cent Canadian postage stamp in 2000. The circumstances surrounding the later portrait, including its date and who commissioned it, remain unknown.

The CMAJ article was co-authored by Dr. Wright and Dr. Fraser, along with Dr. Annmarie Adams, Chair of the Department of Social Studies of Medicine at McGill who recently contributed a book chapter on the Maude Abbott Medical Museum, and Dr. Mary Hunter of McGill's Department of Art History and Communication Studies.

Citation: CMAJ 2017 February 21;189:E281­3. doi: 10.1503/cmaj.160976

Link: http://www.cmaj.ca/content/189/7/E281.full

Related coverage
University Affairs | McGill's Maude Abbott Medical Museum opens its collection to the public

February 28, 2017