A closer look at Policy in Occupational Therapy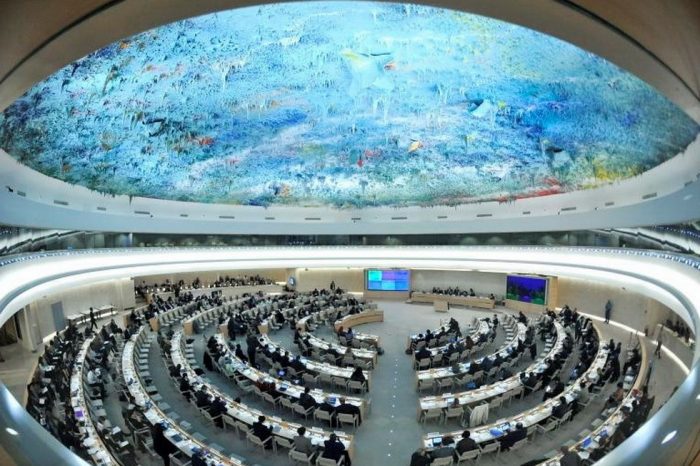 By Monica Slanik, School of Physical & Occupational Therapy

According to the World Health Organization (WHO), health policy refers to decisions, plans, and actions that are undertaken to achieve specific health care goals within a society. A health policy can lead to the achievement of several goals: to define a vision for the future by establishing targets and points of reference for the short and medium term, to outline priorities and the expected roles of different groups; and to build consensus and inform government and citizens on common directions.

Each year, the School of Physical & Occupational Therapy (SPOT) chooses a theme to guide the communications and events of the year, 2019 is all about policy and advocacy.

We asked two of our researchers who conduct work in the field of policy, three questions each to explain the field and how it relates to their research in Occupational Therapy.
---
Professor Keiko Shikako-Thomas:
How would you define policy?

Policy can be a lot of different things! This may include the rules and regulations that make life in society possible, the procedures that coordinate services and public structures, the documents that guide countries and institutions… and on it goes. For rehab, I believe the most important policies to consider are the health and social policies that regulate our clients' lives and services they receive, and those that govern our professional practice.

How does policy fit into your area of research?
My research looks at policies to facilitate access of children youth with disabilities to leisure activities and to promote the human rights of children with disabilities, a core requirement for holistic health. In my research I work closely with families of children with disabilities to identify their needs and priorities, civil society groups to collaborate in advocacy efforts, and with government to impart research and stakeholder-driven information into the decision process.

How do you incorporate policy into your lectures/courses?
SPOT students are invited to think critically about how they can be agents of change by advocating for clients, and by being knowledgeable about policies that can benefit their clients. We would like our graduates to be practitioners in both clinical as well as political settings, such as government advisors or health systems decision-makers. The policy milieu would benefit enormously from professionals who can connect human needs and occupations with science, to guide client-centered policy practices.
---
Professor Raphael Lencucha:
How would you define policy and its implication in the practice of Occupational Therapy?

Policy is completely infused into daily life. We often only see policy indirectly in the world around us, but it certainly interacts with every facet of our lives. The services we access, the infrastructure that surrounds us, the resources available to us and so on are all shaped by policy. From this perspective, policy has endless implications for occupational therapy practice.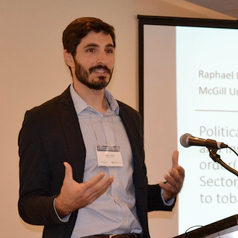 How do you incorporate policy in your teaching?
My teaching aims to infuse policy into the OT curriculum so that students understand how policy influences their scope of practice, as well as the broader environment and how they can use policy as a resource in their clinical practice. The policy environment, specifically in the domain of mental health services, has undergone some major transformations both at the national and provincial levels.

Tell us about your research in policy?
The main focus of my research is to better understand how governments and non-governmental actors manage health issues in a complex web of competing pressures and perspectives. This research spans topics such as mental health policy-making and tobacco control. One of our projects is investigating tobacco control policy and the ability of health ministries to develop those policies when there are competing pressures from the economic (ie: government income from taxes and the tobacco lobby) and agricultural sectors (ie: the pursuit of tobacco growing as a development strategy). Another project examines mental health policy. The national mental health strategy and the provincial mental health action plan both put important emphasis on reconfiguring the relationship between the client and the health care system, including the professionals that operate within this system. Our students are challenged to think of how policy at these different levels intersects with their own professional scope of practice and the policies that shape this scope of practice. I find it exciting to explore these different facets of the policy process and to begin to untangle all the threads that intertwine to create a policy.

Read more on the topic of policy in their recently published scoping review.

Lencucha, R., & Shikako-Thomas, K. (2019). Examining the intersection of policy and occupational therapy: A scoping review. Canadian Journal of Occupational Therapy. https://doi.org/10.1177/0008417419833183
May 21, 2019