By Monica Slanik

The 2020 Fall semester at the McGill School of Physical and Occupational Therapy was like no other semester. Research programs, clinical education and graduate studies carried on in virtual and modified ways. Some events were postponed but many continued virtually. The two professional programs in Occupational Therapy and Physical Therapy persevered with the critical mission of educating over 700 students at a distance.

On campus, the vacant rooms and hallways of Hosmer House and Davis House stood silent, waiting for life to return. The emptiness of the buildings filled only on certain days for some clinical skills labs, recording teaching videos and very few administrative staff. On these scheduled days, students, faculty and staff entered under strict guidelines and health directives. They were welcomed at one of three designated entrances by Sanitary Agents, everyone wore visors and masks, used hand sanitizer at each move and social distancing was maintained. There was no sitting on the grand staircase and no eating lunch or snacks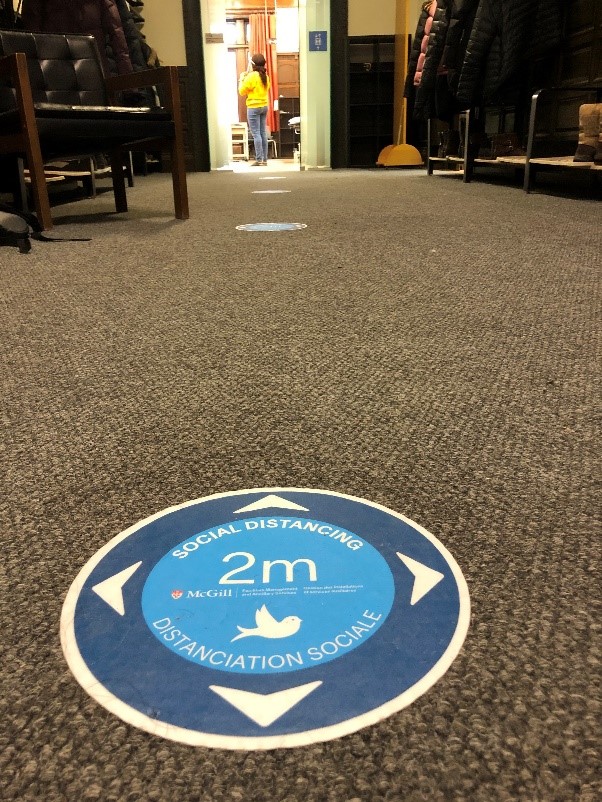 together in the buildings.  What once took place in three rooms, connected by an audiovisual screen system, now took place across seven rooms so that health directives for physical distancing could be respected. The one constant to previous years was the steady noise of road construction just outside the buildings.

Early in the summer, preparation for the semester began. With program leadership guidance, professors revised their lecture material, deciding how best to redesign and prioritize the content while meeting learning objectives, evaluation and accreditation requirements for these future health care professionals.  With the help of McGill Communications and External Relations, Video Production,  McGill Teaching and Learning Services and the Steinberg Centre for Simulation and Interactive Learning, over 70 teaching videos were produced and numerous more video vignettes were created in the homes and clinics of faculty instructors with family or COVID bubble members.

As the Fall semester entered its final weeks, I had the opportunity to have a virtual conversation with a few faculty members and students in the programs. Overall, the feeling was that it has certainly not been easy and everyone is feeling tired. All are wondering when this will end and what exactly that will look like? Whether one considers oneself introverted or extraverted, everyone does miss being around other people. Many have personal stressors and worries regardless of being a faculty member or student. On the bright side, moments of appreciation and valuable lessons learned did transpire during these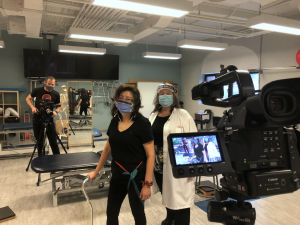 pandemic months.

Besides all becoming experts in the use of Zoom and Microsoft Teams, students recognized and expressed gratitude to staff and faculty members for their ongoing efforts, creativity and constant adaptations to pandemic life. Similarly, faculty were thankful for students' continued patience as they learned how to manage large class sizes within their screens, breakout rooms, sound quality, bandwidth issues, engaging teaching sessions, virtual backgrounds and family/pet interruptions.

How do you express your passion for a topic without using your hands or pointing at a smartboard while standing in the classroom? How do you know it's time to change the volume of your voice to better engage students?

All faculty members agree that it is not easy to teach without being able to physically move around the classroom. And for students, it's not so easy to learn while sitting in a secluded part of your home or apartment with pets, roommates or family members breaking the focus. Coordinating group projects with new classmates at a distance provide opportunity for new connections however it can also be, at times, a little awkward.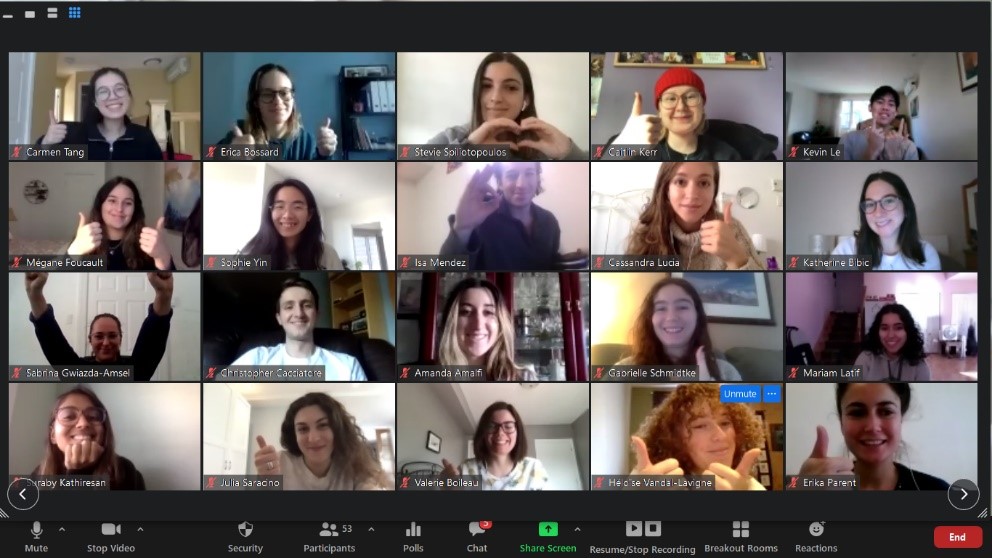 Time feels blurred. For many, it has been a struggle to arrange a schedule which balances work or study, leisure and self-care when it seems that everything takes place in the same few rooms, in the same spot, with the same screens.

Learning to navigate through this pandemic time together has revealed many challenges we hadn't even imagined in the early months of 2020.  As everyone continues to persevere, the upcoming holiday break will be appreciated to reflect on the positives and see how best to continue forward.  Until the next normal arrives, all are appreciative of helpful colleagues, classmates and new virtual connections. We all look forward to the day when we can comfortably, and safely, sit together again.

For a list of teaching, learning and personal coping tips from those interviewed, read on in part two of this article.