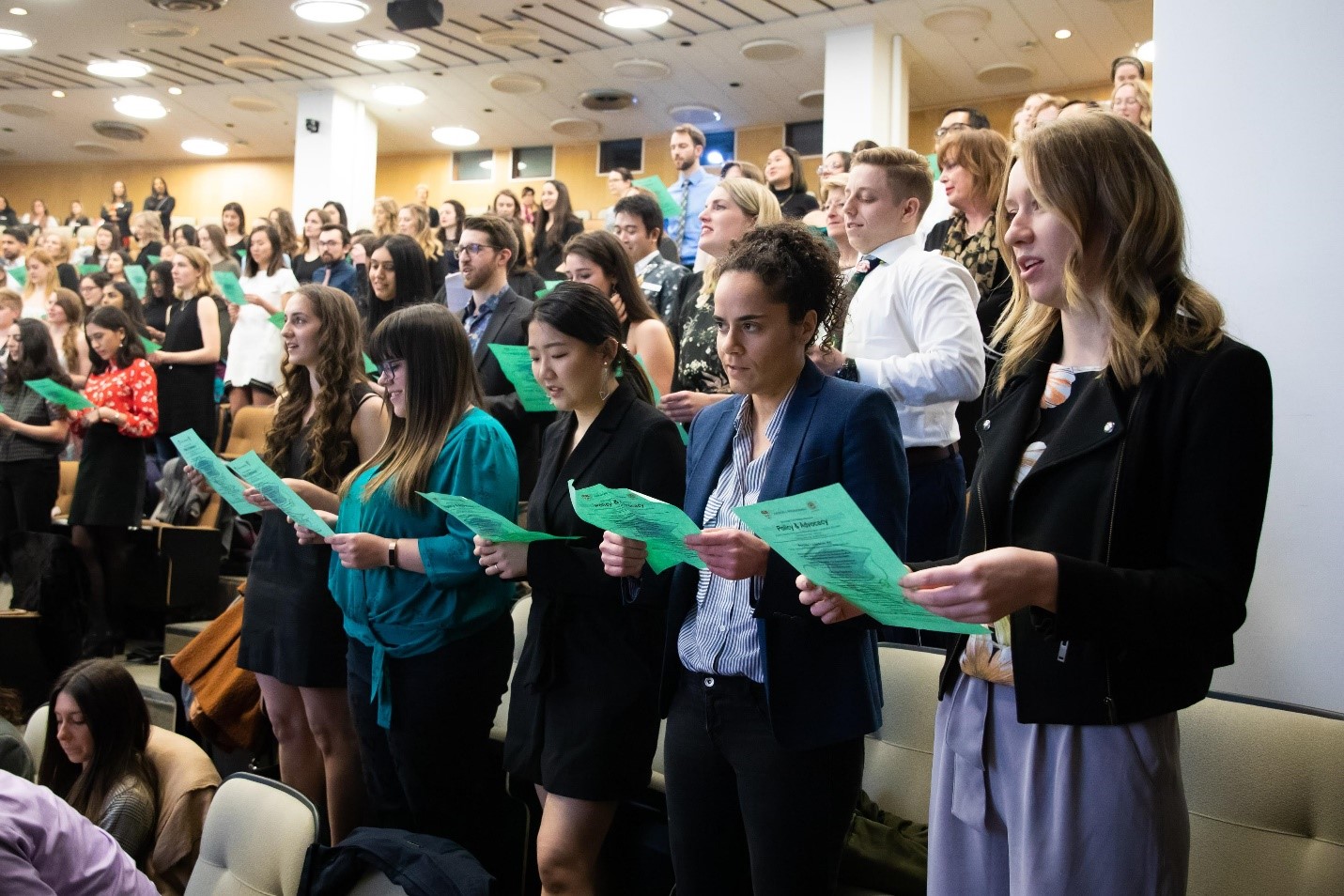 By Monica Slanik and Sarah Marshall, School of Physical and Occupational Therapy (all photos by Owen Egan)

In April, the McGill University Faculty of Medicine's School of Physical & Occupational Therapy (SPOT) hosted its annual Name Tag Ceremony, a celebration for students in the two professional programs transitioning from classroom to clinical learning. The students are about to embark on their first clinical courses (practica) in occupational therapy and physiotherapy departments and clinics across the city and around the world.

The ceremony, first held in 2011, includes inspirational clinical speakers and the reciting of the professional oath, followed by the presentation to the students of their McGill name tags by representatives of the national occupational and physical therapy associations.

With these in hand, the students are well on their way to becoming contributing and valuable members of the health care professional teams needed in our health care system. Congratulations to all!

May 9, 2019