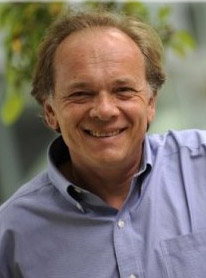 Biochemistry professor acknowledged for groundbreaking insights into genetic susceptibility to disease

Established in 1978 by the RSC with a bequest from the R. Samuel McLaughlin Foundation, the McLaughlin Medal is one of Canada's most prestigious awards recognizing contributions in the health sciences. Prof. Gros, a Fellow of the Royal Society of Canada and a James McGill professor in the Department of Biochemistry, is being recognized for groundbreaking work in genetics. He is among the 17 Canadian researchers who have been honoured with an RSC medal or award this year.

Widely acknowledged as an expert in genetic studies using mouse models, Prof. Gros has greatly contributed to knowledge about the fundamental causes of human illnesses, including genetic susceptibility to infections, predisposition to neural tube defects, and carcinogen-induced cancer.

Under his leadership, a research team identified the gene that causes spina bifida, the second-most common birth defect in humans. He has also advanced knowledge regarding genes that give rise to susceptibility to malaria, which affects over 200 million people annually worldwide (WHO). Prof. Gros's laboratory continues to use genetic models to assist in the development of more effective anti-microbial drugs.

"The McLaughlin Medal is an appropriate way to celebrate the seminal contribution of Prof. Gros's research on a broad spectrum of diseases and illnesses affecting Canadians and people worldwide," said Dr. Rosie Goldstein, Vice-Principal (Research and International Relations). "I want to express my sincere congratulations to Prof. Gros on this achievement and thank the Royal Society of Canada for awarding him this prestigious distinction. We can expect important discoveries to continue to emerge from his lab."

In 2009, Prof. Gros was awarded the Killam Prize for distinguished Canadian scholars in the field of health sciences, and in 2008 he received the Wilder Penfield Prize for Health Sciences (Prix du Québec). He is a member of the International Tuberculosis Centre and the Goodman Cancer Research Centre. He also serves as Director of the Complex Traits Program at McGill.

Founded in 1882, the Royal Society of Canada comprises the Academies of Arts, Humanities and Sciences of Canada. Its mission is to recognize scholarly, research and artistic excellence, to advise governments and organizations, and to promote a culture of knowledge and innovation in Canada and with other national academies around the world. Professor Gros will receive the McLaughlin Medal at a ceremony on Saturday, Nov. 22 in Quebec City.

Sep242014