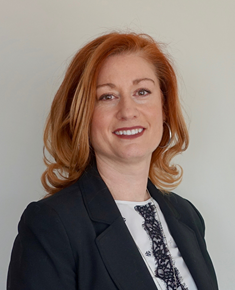 I am pleased to announce the appointment of Ms. Patricia Wade to the position of Director, Office of Accreditation and Education Quality Improvement, Faculty of Medicine, McGill University.

Ms. Wade takes over from Ms. Catherine Millar, who held the position from its creation last winter. During her tenure, Ms. Millar worked on embedding accreditation standards and quality improvement activities into educational programs across the Faculty. We sincerely thank Ms. Millar for her work in establishing that Office and once again wish her success in her new role as Director, Administration and Operations, Medical Education.

Ms. Wade comes to McGill from the Fédération des médecins spécialistes du Québec (FMSQ) where she served as a continuing professional development (CPD) Educator and Accreditor since 2013. In that role she planned, developed, implemented and evaluated a range of CPD programs while also developing educational tools to facilitate knowledge translation. She was also responsible for coordinating the Accreditation process for the Fédération's 35 affiliated medical associations.

Prior to 2013, Ms. Wade worked as a Perioperative Nursing Educator at the Montreal Children's Hospital. She has also been a Perioperative Staff Nurse at the Montreal Neurological Hospital and at the Stollery Children's Hospital in Edmonton.

In 2014 Ms. Wade received her Master of Nursing with a focus on teaching from Athabasca University in Athabasca, Alberta. She has been the recipient of numerous awards, including being twice winner of the Operating Room Nurses of Canada's Drake-Thompson Writer's Award and twice winner of the Royal College of Physicians and Surgeons of Canada's Accredited CPD Provider Innovation Award.

As Director of the Office of Accreditation and Education Quality Improvement Ms. Wade will report to the Executive Director and work in close collaboration with the Vice‐Dean, Education and with Associate Deans, Chairs and Directors of all educational units of the Faculty of Medicine. She will be responsible for the general direction of all Faculty of Medicine quality assurance and quality improvement activities and processes, including accreditation, program evaluation, and cyclical review.

Please join me in welcoming Ms. Wade to the Faculty of Medicine and in wishing her every success in her new role.

Pascale Mongrain, CPA-CA, Lawyer
Executive Director, Faculty of Medicine

October 24, 2018