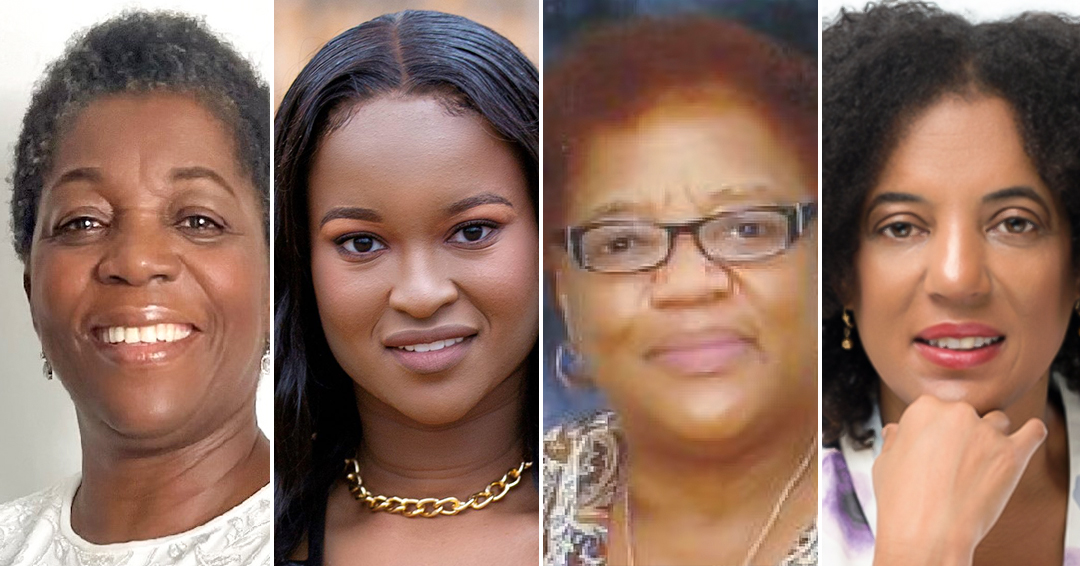 Panelists and guests engaged in a lively discussion about past and current experiences of Black nurses in Canada and issues that must be addressed such as the need for increased Black representation at all levels of nursing leadership.
At the end of February, close to 50 guests gathered in person at the Ingram School of Nursing (ISoN) and on Zoom to attend a special hybrid event hosted by the ISoN's Anti-Black Racism Committee.
Yesterday to Tomorrow: Experiences of Black Nurses in Canada featured a panel discussion moderated by Assistant Professor Kimani Daniel,N, MSc(A). Panelists Dinah Ocansey, RN, MSc(A), Jennifer Philogène, RN, BScN, Claudia Thomas Riché, Inf., MSc., IA, and Yvonne Sam, RN, BScN, M.Ed, shared their experiences with racism in healthcare. They spoke about how they navigated sometimes being the only Black nurse in many spaces, and described how they used their voices to advocate for the needs of Black patients and nursing colleagues.
Other topics discussed included the lack of content on Black Canadian history and experiences in the nursing curriculum, and the need for increased Black representation at all levels of nursing leadership. Increased mentorship for new nurses was identified as another important issue. Nurses at the start of their careers were encouraged to use their voices to call attention to racial and social injustice.
Participants expressed their desire for more events such as these that shine a light on anti-Black racism initiatives and help move the nursing profession forward. Special shout out to the ISoN's Anne-Laurie Beaubrun, Rose-Stacy Devalice and Kimani Daniel for organizing all aspects of this event, including catering by 3Couteaux.