Prime Minister Stephen Harper announces funding for researchers studying neurodevelopmental disorders from Government of Canada, 
The Azrieli Foundation and Brain Canada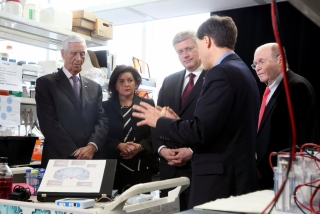 Internationally renowned McGill University researchers Alan Evans and Nahum Sonenberg are among the recipients of new funding for research into neurological disorders announced today by Prime Minister Stephen Harper at an event in Montreal.
Dr. Evans and Dr. Sonenberg will receive over $3.7 million from the Azrieli Neurodevelopmental Research Program, funded by The Azrieli Foundation, the Brain Canada Foundation and the Government of Canada through the Canada Brain Research Fund. The Azrieli Neurodevelopmental Research Program focuses on autism spectrum disorders (ASD) and fragile-x syndrome (FXS), with a goal to develop new diagnostics, treatment and prevention strategies for these disorders.

"On behalf of the McGill community, I want to thank the Government of Canada, The Azrieli Foundation and Brain Canada for supporting cutting-edge research on neurodevelopmental disorders. This new investment will support the overall care and well-being of Canadians through improved understanding and treatment of these mental and neurological disorders," said Prof. Suzanne Fortier, Principal and Vice-Chancellor.  "We are very proud that Dr. Evans and Dr. Sonenberg's combined expertise in brain imaging, network analysis and translational control mechanisms has been recognized through this important investment."

From diagnosis to treatment
Dr. Alan Evans, lead investigator and researcher at the Montreal Neurological Institute and the Faculty of Medicine, will receive $ 2,492,736 to look at the structural and functional networks involved in ASD and FXS.

"Many childhood disorders such as ASD or FXS result from abnormal nerve cell connections or 'wiring' in the brain during development. If we are to achieve meaningful diagnosis, prognosis and intervention for these devastating disorders, we need to detect faulty brain wiring patterns early in life," Dr. Evans said. "Our aim is to develop advanced techniques to identify these early 'wiring' alterations."

This collaborative project teams brain-imaging and network analysis experts in Canada with U.S. scientists from The Infant Brain Imaging Study (IBIS). The team will build upon the ground-breaking work of the IBIS group, and will investigate the extensive data collected from a unique population of over 600 infants at risk for developing ASD, i.e. infants with a sibling already diagnosed with ASD. By studying infants as early as three months old, the researchers hope to develop an early biomarker for the development of ASD or FXS. This work may also suggest a strategy for early intervention to reduce the impact of these disorders.

Dr. Nahum Sonenberg, from the Faculty of Medicine's Department of Biochemistry and the Rosalind and Morris Goodman Cancer Research Centre, will receive $1,235,000 to test treatment strategies for ASD and FXS on mouse models.

"Translation or protein synthesis – the process by which cellular ribosomes synthesize proteins – is the last step of gene expression. When control of the protein synthesis process deviates from the norm it leads to conditions such as cancer, obesity and memory impairment and is thought to be one of the causes of ASD and FXS," Dr. Sonenberg explained.

The project funded by Azrieli Neurodevelopmental Research Program will allow Dr. Sonenberg and his team to use mouse models of ASD and FXS as part of a series of pre-clinical studies that will employ novel gene therapy, optogenetics (the use of light to control neurons) and pharmacological techniques to inhibit translation. The results from this project may lead to the development of new therapeutic modalities to treat ASD and FXS through subsequent clinical trials.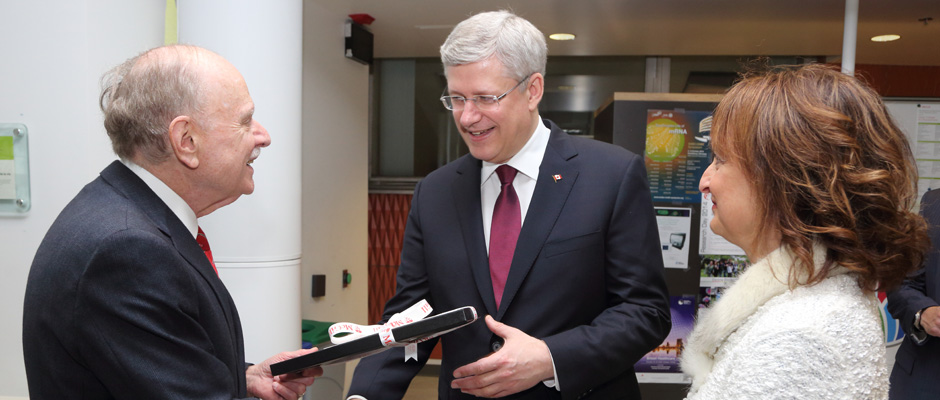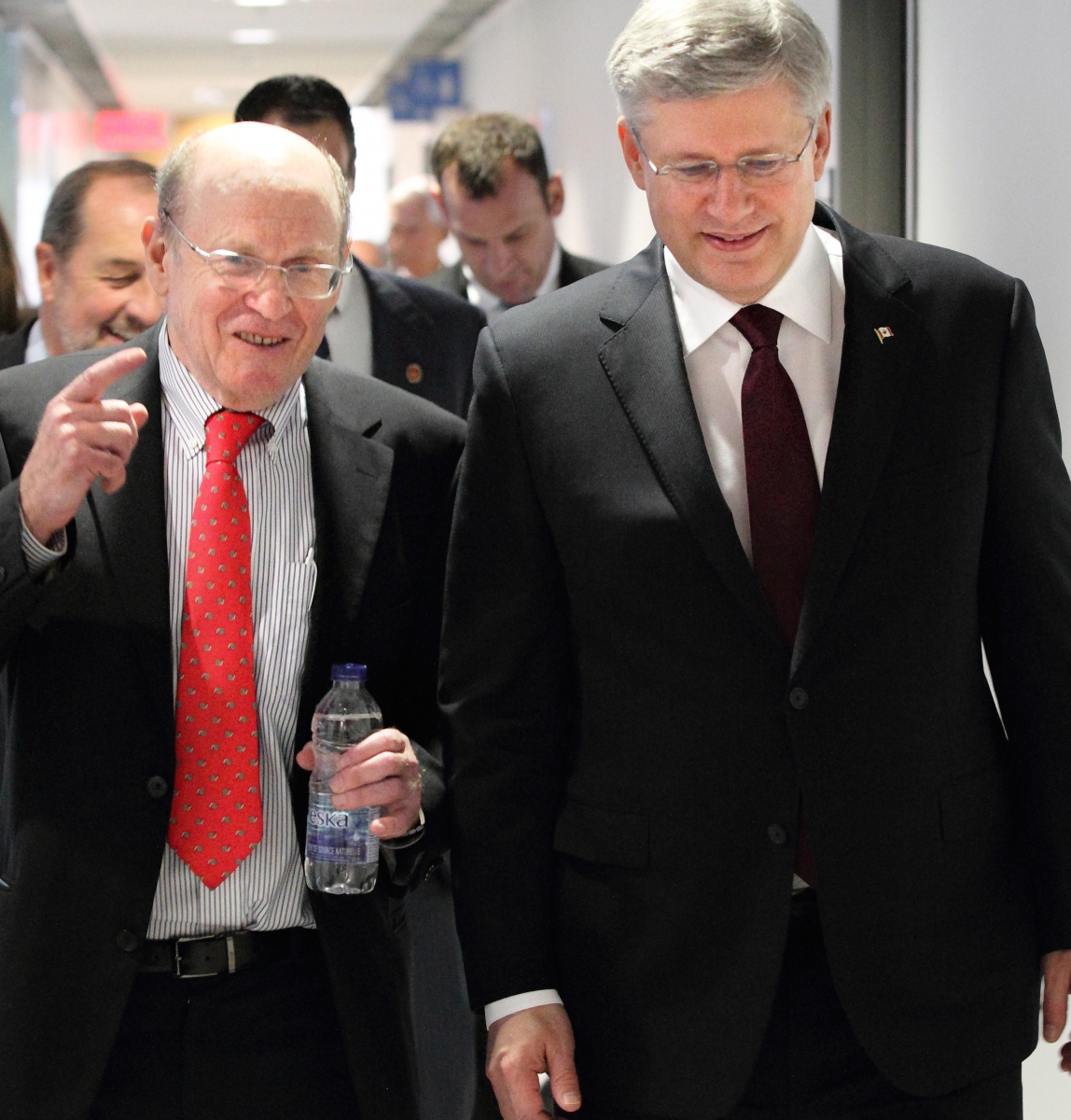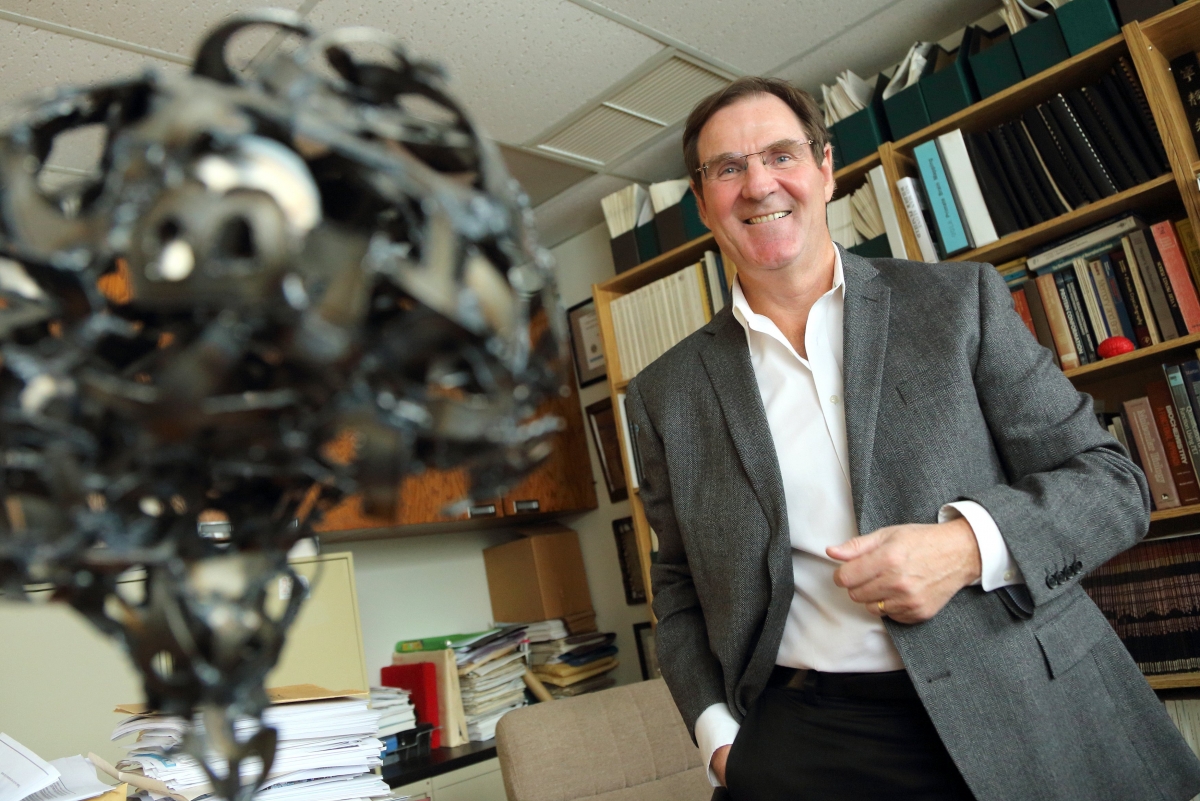 For more information about The Azrieli Foundation: http://www.azrielifoundation.org/

For more information about Brain Canada: http://www.braincanada.ca/

For more information about McGill University: http://www.mcgill.ca/

Related coverage
Mysask.com

Digitaljournal.com

The Gazette
Radio-Canada
(in French)
May 1, 2014