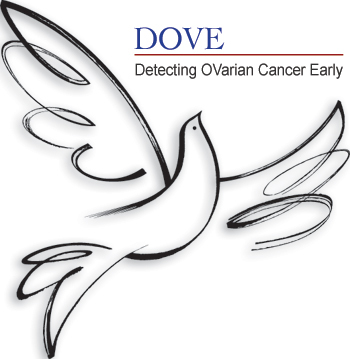 The most deadly type of ovarian cancer often starts outside the ovary, causes symptoms, and has the potential to be diagnosed early enough to be treated effectively. These are the findings of the DOvE (Diagnosing Ovarian Cancer Early) study, led by a research team from the McGill University Health Centre (MUHC) and published in The Lancet Oncology. The study has major implications for women around the world and could revolutionize the way this disease is diagnosed.
"Our results show that women over 50 years with vague symptoms (such as bloating, urinary frequency, and abdominal or pelvic discomfort) are about 10 times more likely to have ovarian cancer than women without symptoms. But the most startling finding is that the deadliest type of ovarian cancer, high grade serous cancer (HGSC), which accounts for 90% of deaths, often starts in the Fallopian tubes rather than in the ovaries," says Dr. Lucy Gilbert, Director of Gynecologic Oncology at the MUHC, and principal investigator of the DOvE study, which has been running at the Research Institute of the MUHC for the past 4 years.

"As the killer variety of ovarian cancer is not really cancer of the ovary, we have to rethink the current diagnostic test, or these cancers will be missed," says Dr. Gilbert who is also an Associate Professor of Medicine at McGill University. "Put bluntly, we had the name wrong, the staging wrong, and the diagnostic testing wrong. It is no wonder we have lost so many lives to this disease."

The DOvE project was initiated in May 2008 with the aim of assessing symptomatic women for ovarian cancer at the earliest possible stage, when the chances of recovery are highest. During the pilot phase of the study, 1,455 women aged 50 years or more who presented with symptoms, were carefully assessed. As a result, cancers were diagnosed earlier, when 73% of women could benefit from complete surgery, leaving no visible disease. This is not usually feasible in HGSC.

Each year 216,000 women worldwide are diagnosed with ovarian cancer, and 70% of them will die unless we act on the information we have without delay. We encourage healthcare professionals around the world to be aware that high grade serous cancer often starts in the Fallopian tubes. So the traditional tests – ultrasound scan of the ovaries and the one-off Ca125 blood test – are not enough to diagnose HGSC in time.

"In Montreal, we are setting up a network of 12 satellite clinics. This way we facilitate access to testing for women who have symptoms, but the tests are interpreted centrally at the MUHC to ensure that no cancer is missed and at the same time unnecessary operations are avoided," says Dr. Gilbert. A map identifying the 12 satellite centres (including the main DOvE centre) is attached.

About the study

Investigators include Olga Basso, Claudia Martins, Jing Feng, Ilia Pacili, Sabrina Piedimonte, Louise Quintal, Agnihotram V Ramanakumar, Janet Takefman, Maria S Grigorie, Giovanni Artho, Natacha Albarracin, Srinivasan Krishnamurthy (all from the McGill University Health Centre); Igor Karp (University of Montreal and University of Montreal Hospital Research Centre); John Sampalis (MUHC & JSS Medical Research Inc.) and members of the DOvE Study Group.

Co-investigators/ collaborators from the satellite clinics : Dr Paul Vezina (Clinique médicale du Haut-Anjou), Dr Luis-Marie Simard (Lachine Hôpital, 650 16eme avenue, Lachine), Dr Michel Welt (Hôpital du Sacré-Coeur De Montréal), Dr. Louise Quintal (St Lambert & Queen Elizabeth Health Complex), Dr Robert Hemmings (St Mary's Hospital), Dr Hanaa Zacharia (Clinique-Plein Ciel, De la Cote-Vertu, Ville St-Laurent), Drs Richard Germain & Daniel Saxon (Lakeshore General Hospital), Dr Louise Desserault (Clinique Familiale Pas-à-Pas), Ms. Phaneuf Manon (Maurice Duplessis), Dr Guido Colantoni (Polyclinique Cabrini), Dr Christian Lauriston (Clinique Perrier), Dr Adele Adjami (Centre Médical Saint-Henri)

This research was supported by grants from Canadian Institutes of Health Research, Montreal General Hospital Foundation, Royal Victoria Hospital Foundation, Cedar's Cancer Institute, and La Fondation du Cancer Monique Malenfant-Pinizzotto

About ovarian cancer

Symptoms include: feeling full after eating only a few bites or loss of appetite, change of bowel habits, bloating, distension of abdomen, clothes around the waist feel too tight, feel an abdominal mass, weight loss, but not because of dieting, nausea, vomiting heartburn, gas, burping, indigestion, increased urinary frequency, need to urinate more urgently, pressure on the bladder, burning sensation when urinating, need to urinate but unable to do so, unable to empty bladder completely, feeling full after urinating, vaginal discharge, bleeding, spotting, deep pain on intercourse, Discomfort or pain in the abdomen, pelvic region, or lower back.

February 15, 2012