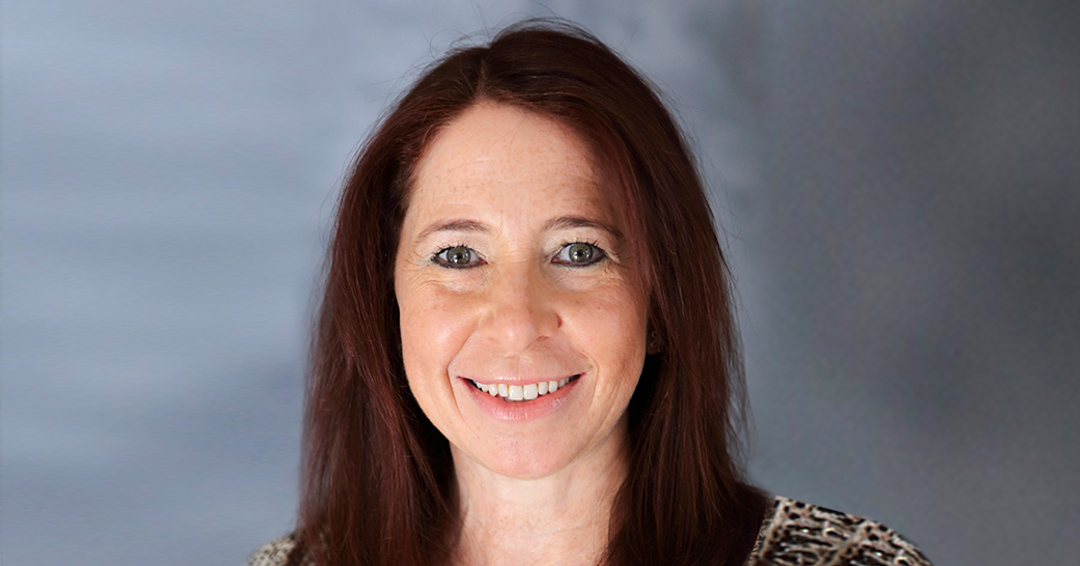 Annette Majnemer, OT, PhD, Professor, School of Physical and Occupational Therapy and Senior Scientist, Research Institute of the McGill University Health Centre's Child Health and Human Development Program, recently stepped down from her role as inaugural Vice-Dean, Education in the Faculty of Medicine and Health Sciences (FMHS). We spoke to her about what she considers are her most important achievements over the past six years, her plans for the future and her newest passion: bubbyhood!
Prof. Majnemer, you were the first person to hold the position of Vice-Dean, Education in the FMHS and you served two terms. What are you most proud of from your two terms?
Well, I'll start by saying that I'm very proud of what we accomplished in developing a faculty-wide education strategic plan as part of the Faculty's Project Renaissance planning exercise [Read the final report (PDF). Our task was to create a cross-cutting plan relevant to all units and departments, and we involved more than 1,200 stakeholders to come to consensus on meaningful goals and potential actions for the different schools within the Faculty. I am especially grateful for the ongoing support that Dean Eidelman provided in accomplishing our strategic plan.
We also achieved much in terms of breaking silos in the Faculty, and promoting more cross-talk among schools and departments so they can share best practices, information and resources, and be inspired by each other's successes. Another achievement was introducing a model to identify champions of educational leadership in each unit, department or school to promote and advance educational innovation and initiatives. And even before equity, diversity and inclusion became a Faculty priority, we made it integral to our thinking to include diverse voices and perspectives, and also look at equity in terms of access to educational resources.
How would you like to see the seeds you planted grow and flourish?
The FHMS has evolved from a mixed governance structure of schools, departments and programs to six distinct schools, with each providing a focus for education. The emerging strategic collaborations, and continued innovation both within and across schools to promote educational excellence, will be important going forward.
There are also new opportunities on the horizon. The pandemic derailed educational innovation to some extent with the rapid pivot to remote teaching and learning. It was a very intense learning period for both our instructors and learners, but we gained expertise in online education, and now have an opportunity to capitalize on that with, for example, international education, continuing education, continuing professional development, and online degree programs and certificates which broaden our scope of learners to include graduates, frontline clinicians, and the public at large.
How do you feel as you pass the baton to your successor, Farhan Bhanji? 
I'm very excited for him and for the FMHS. Farhan will bring new insights and a breadth of knowledge and expertise to the Vice-Dean role. He is a very thoughtful, scholarly individual, an innovator, a leader and a team player. Educational leadership for the FMHS is in very good hands.
You have described yourself as a lifelong McGillian. Your husband and kids are also McGillians. What makes this place special for you and your family?
Yes, you can definitely say we're all very tied to McGill! We have eight degrees among us, and there's actually a ninth in progress for one of my daughters. There's no question that McGill has given all of us a very strong foundation in terms of our respective career paths. I think we've all done well and are very indebted to McGill as an educational institution.
My husband Michael [Shevell, former Chair of the Department of Pediatrics] and I are very grateful for having had the opportunity to be leaders within McGill. It has been very enriching and we're very proud of what we've accomplished in these roles. We have also appreciated working with other leaders, other Faculty members, and we're both very involved in really trying to support distributed leadership, so helping to foster new leaders. I'd also add that for both of us it's been very important to focus on stakeholders, whether patients or learners, to guide our leadership towards creating the best impact for them.
What's next for you?
I'll be taking a sabbatical until September 2023. I haven't been on a sabbatical in 25 years so I'm really past due! I have a very active research lab so my focus will be on phase 2 of the CHILD-BRIGHT SPOR network, as well as the new DIVERT Mental Health training program, funded by the Canadian Institutes of Health Research, and several other research projects.
I really enjoy spending time with our daughters, who are both incredible women, and I have a granddaughter and another on the way so 'bubbyhood' will also be a major preoccupation! Michael and I have also long had the travel bug and we've always thought it's wonderful to have the opportunity to see and learn about different cultures. So after nearly three years of staying close to home we're ready to hit the road again. While Vice-Dean, I was on 35 committees so this year is going to be quite different! 
Related: