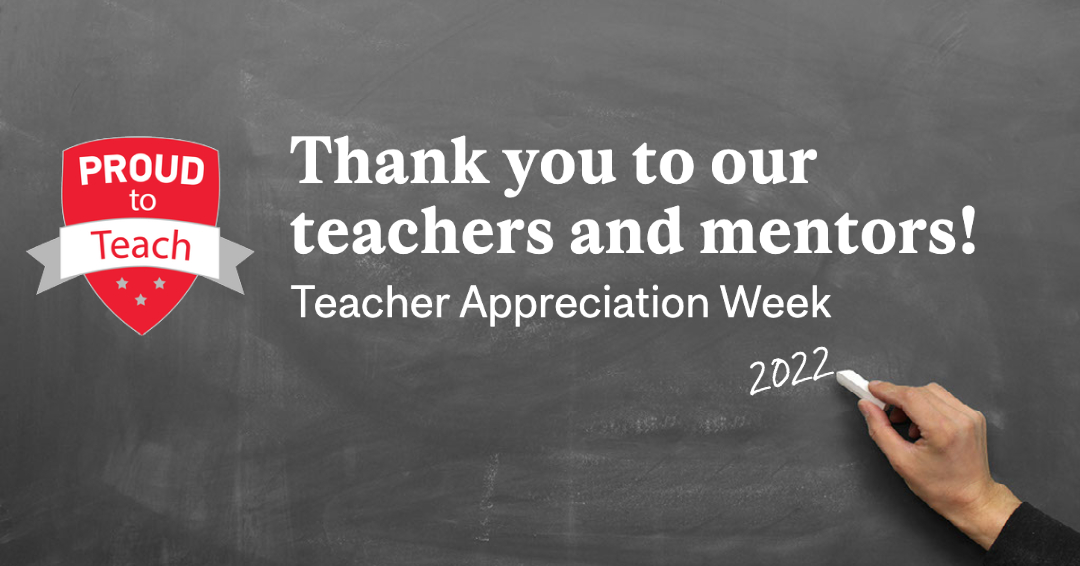 Dear members of our Faculty community,
As we embark on this year's Teacher Appreciation Week (February 6 to 12), I wanted to take a moment to say thank you for all that you do, to all of our educators in the Faculty of Medicine and Health Sciences.  
The theme of Quebec's 2022 Teacher Appreciation Week is "Always there for us." Our teachers are always there for us – and never more so than in the past two years. As we all struggled through the pandemic, our learners more than ever needed your wisdom, flexibility, reassurance and understanding. I am proud to say you were always there for them.
I know it has been far from easy. But the quality of education you offered, and continue to offer, our learners – in virtual and in-person classrooms, in labs and in clinical settings – has never been compromised. Thank you!
I would like to invite all our learners and colleagues to join me in saying "Thanks!" to a role model, mentor or teacher who has made a difference in your lives. Take a moment and give them a call, send an email, text or a card. You can also fill in McGill's Thank a Prof webform. You'll make a prof happy!
I'll lead the way with a few shout outs of my own. In addition to our talented and dedicated teachers, I am enormously indebted to all our educational leaders who support our teachers in the background and are "always there for us." These include:
the Associate Deans of our six Schools, for your courageous leadership and strength throughout the pandemic;
those who head up our departments and direct programs, for your tenacity in ensuring that your programs maintain their high quality in spite of ongoing adaptations;
our educational offices, for ensuring access to our incredible educational resources and supports;
the educational leads at our partner health care institutions, for your authentic commitment to training our learners in the health professions in the face of turbulent times.
You have all shown unwavering commitment to educational excellence through this difficult period, demonstrating your collective strength, creativity, dedication and leadership. 
A very special thanks to my office's two amazing Assistant Deans, Terence Hébert, PhD, Assistant Dean, Biomedical Science Education, and Beth-Ann Cummings, MDCM, Assistant Dean, Health Professions Education, who have ensured we continue to act strategically by pushing innovation forward in innumerable ways.  
We are truly touched by our teachers.
Happy Teacher Appreciation Week!  
Sincerely,
Annette Majnemer OT, PhD
Vice-Dean, Education, Faculty of Medicine and Health Sciences
McGill University