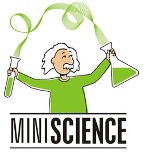 Mini-Science series examines the chemistry of pain and pain science

McGill University's top pain experts are on deck for the annual public lecture series Mini-Science, titled this year Ouch – The Science of Pain from Onset to Relief. This year's topics include the chemistry of pain and many major aspects of pain science – from molecular and neural pathways to the psychological modulation of pain. This series bridges our understanding of how numerous factors such as environment, genetics, gender, age and lifestyle are related to pain. The weekly lecture series debuts on March 28.

Schedule of lectures:
The chemical conquest of pain
When you are in pain, nothing else matters. You just want relief. And the right chemicals can provide it. Tracing mankind's efforts to conquer pain makes for a fascinating romp through chemical history. Fret not, it is painless.

Prof. Joe Schwarcz, Director, McGill Office for Science and Society

March 28, 6 p.m. – 8 p.m.

How the mind can alter pain
This lecture will discuss the mechanisms by which psychological state alters the feeling of pain and how this may be changed in chronic pain conditions.

Prof. Catherine Bushnell, Harold Griffith Professor of Anesthesia, Faculty of Medicine

April 4, 6 p.m. – 8 p.m.Pain, friends, sex and your mother: complexity and opportunity in pain science and treatment
Prof. Mogil presents the latest advances in pain genetics, evidence that the sexes may differ qualitatively in their neural processing of pain, and intriguing evidence that pain can be powerfully modulated by social interactions and communication.

Prof. Jeff Mogil, Canada Research Chair in Genetics of Pain, E. P. Taylor Chair in Pain Studies, Department of Psychology

April 11, 6 p.m. – 8 p.m.Helping people with pain resume occupational involvement
This presentation will highlight some of the psychosocial factors that have been shown to contribute to occupational disability in individuals with pain conditions.

Prof. Michael Sullivan, Canada Research Chair in Behavioural Health, Department of Psychology

April 18, 6 p.m. – 8 p.m.
Why a broken heart really does hurt
This lecture is about perspectives from neuroscience on pain and the overlap between physical and social pain.

Prof. Jennifer Bartz, Department of Psychology, McGill University

April 25, 6 p.m. – 8 p.m.
Just say know: what marijuana has taught us about pain control
This presentation explores the science behind the extraordinary claims that are made around marijuana and pain management, from demon drug to miracle herb, and suggests there are some intriguing avenues of new research opening up that offer some new ways to treat pain.

Prof. Mark A. Ware, M.D., FRSQ Senior Clinical Research Scholar, Director of Clinical Research, Alan Edwards Pain Management Unit

May 2, 6 p.m. – 8 p.m.
The pain-reward connection
Pain and reward are two motivational processes that oppose each other. This talk will explore how pain and reward processing interact.

Prof. Petra Schweinhardt, Ph.D., Alan Edwards Centre for Research on Pain, and Faculty of Dentistry

May 9, 6 p.m. – 8 p.m.
*Mini-Science will be presented in English, but questions are welcome in English or French.

McGill pain experts' biographies: http://www.mcgill.ca/science/events/mini/speakers

About Mini-Science
Mini-Science is an educational outreach program designed to offer the public an insider's view of science. McGill University's Faculty of Science is once again sponsoring this unique 7-week public lecture series. Each evening will focus on a single topic, and will consist of a lecture followed by a question and answer session. Each lecture will build on the previous one and the semester will end with a graduation ceremony where students who have attended a minimum of six lectures will receive a diploma.

To register for Mini-Science: http://www.mcgill.ca/science/events/mini/registration

Contact:
Cynthia Lee

Media Relations

McGill University

514-398-6754

cynthia.lee@mcgill.ca

March 13, 2012