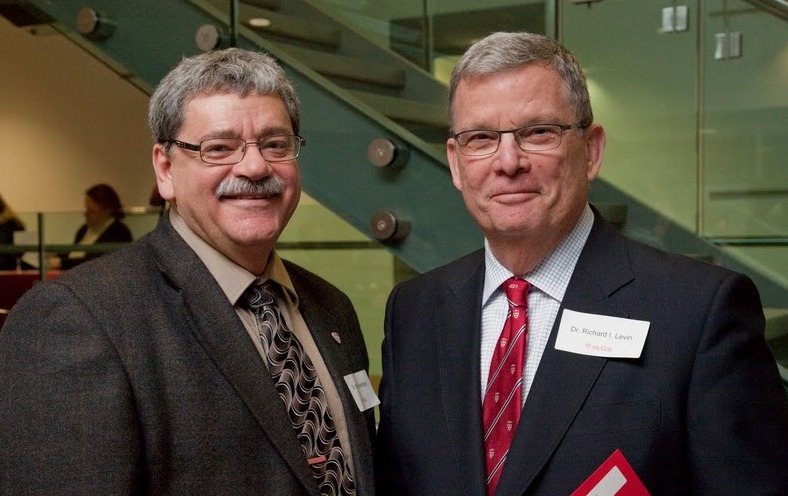 Photo: Nicolas Morin

The Rosalind and Morris Goodman Cancer Research Centre (GCRC) recently held an open house for donors to see first-hand some of the Centre's activities and progress. The event also recognized the latest generous contribution of $100,000 from the estate of the late Dr. André Aisenstadt.

"These gifts are world-changing for us," said Dr. Michel Tremblay, director of the GCRC, to the gathered crowd. "The Centre will be at the forefront of the next generation of personalized medicine."

"Today, in this beautiful building, the inhabitants are quietly going about the business of changing the world. They are creating the future," noted VP-Dean of Medicine at McGill, Richard I. Levin, MC for the event.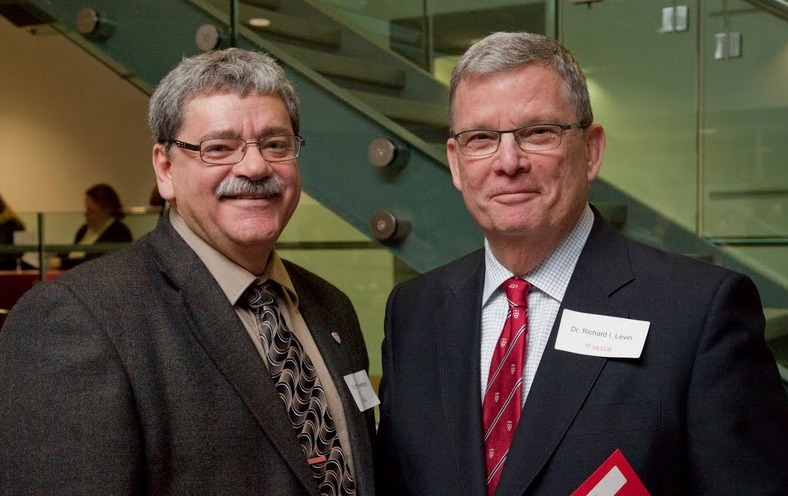 Le Centre de recherche sur le cancer Rosalind et Morris Goodman (CRCG) a récemment tenu un événement portes ouvertes à l'intention des donateurs afin de leur offrir l'occasion de prendre connaissance de certaines des activités du Centre et des progrès accomplis jusqu'à présent. L'événement a également permis de souligner le généreux don de 100 000 dollars récemment versé par la succession du regretté Dr André Aisenstadt.

« Ces dons font toute la différence pour nous », a déclaré le Pr Michel Tremblay, directeur du Centre de recherche Goodman, devant la foule présente. « Le Centre sera à l'avant-garde de la prochaine génération de médecine personnalisée. »

« Aujourd'hui, les occupants de ce bel édifice sont tranquillement en train d'entreprendre les démarches pour faire LA différence. Ils sont, en fait, en train de créer l'avenir », a ajouté le vice-principal et doyen de la Faculté de médecine de l'Université McGill, et maître de cérémonie de l'événement, Richard I. Levin.