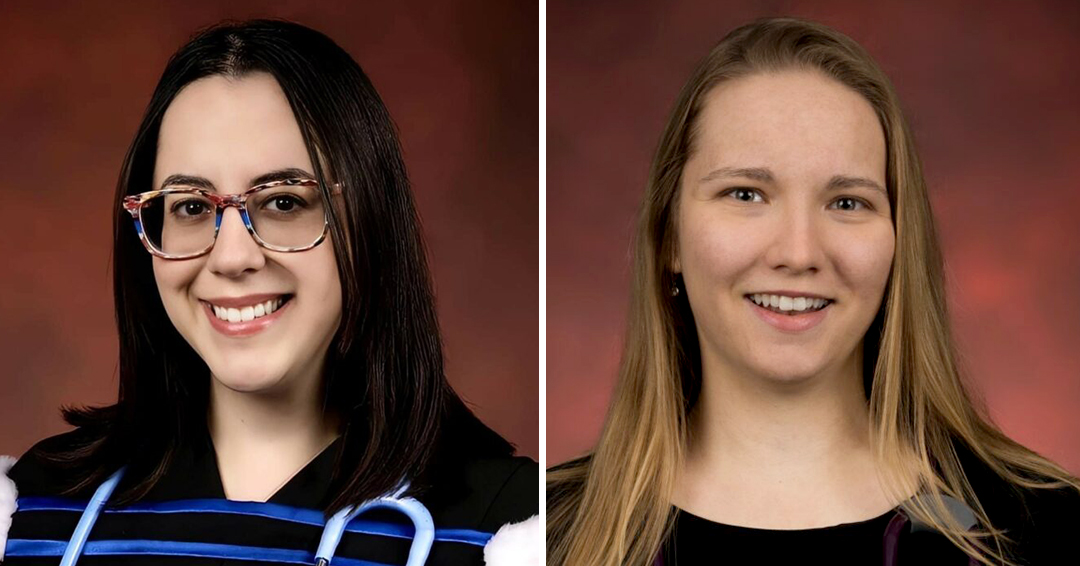 "The graduation of this first cohort of the BNI Online students is a significant milestone in McGill's commitment to providing accessible education to all"
When Sara Sabbah walked across the Convocation stage on May 30 to accept her Bachelor of Nursing (Integrated) degree, it was only the second time she had set foot on McGill's campus.
Sabbah is one of 34 graduates from the inaugural cohort of the Ingram School of Nursing's trailblazing Bachelor of Nursing (Integrated) Online Program. Launched in 2021, the BNI Online program is McGill's first fully online program and the only online BNI program in Quebec. All courses in the BNI Online stream are delivered online virtually.
Flexible program reaches more students
As a mirror of the Ingram School of Nursing's BNI on Campus, the BNI Online is a win-win for students because it provides them with the flexibility to pursue their studies from the comfort of their own homes while balancing their careers and other obligations. It also provides students from across Quebec with the opportunity to receive a bachelor's degree in nursing from McGill University.
"The graduation of this first cohort of the BNI online students is a significant milestone in McGill's commitment to providing accessible education to all," says Christopher Buddle, Associate Provost (Teaching and Academic Planning). "In addition to continuing to offer this program on campus, we are extending our reach to provide a greater number of students the opportunity to advance their education and careers."
Designed, in part, to meet the critical societal need for more university-prepared nurses in our fragile health care system, the program is geared towards nurses across Quebec who received their 180 A.0 Diplôme d'études collégiales in Nursing from CEGEP within the past five years.
Beginning in 2019, a team comprised of McGill's nursing faculty and instructional designers from the university's Teaching and Learning Services redesigned every course of the BNI program with the goal of delivering content optimized for a virtual and engaging learning experience.
The Reporter spoke with two graduating students about the BNI Online. Here are their testimonials.
Leah Prairie's story
During the Fall of 2020, I applied to McGill's BNI Online stream. As for many, it was a very uncertain time for me due to the pandemic. It was hard to predict what the next few months would look like, much less what the next year would bring.
Growing up in a rural community in the Outaouais region, the idea of moving to a big city, in this case, Montreal, was not very appealing, if I am being completely honest. That said, I was firm in my resolve to continue my nursing education. And so, the possibility of pursuing my studies at an incredible university while staying in the comfort of my community, surrounded by friends and family, was exciting.
I have always been a very independent learner, predisposing me to succeed in the rigorous, mostly asynchronous program. This modality's flexibility also allowed me to gain more experience in my field as a nurse.
My interests range from infectious diseases to raising chickens at home; accessibility in healthcare to artwork; disaster relief planning to reading. The topics that hold me captive cannot fit easily into the same box. They are complicated because I am complicated. But as I see it, the people around us, from our neighbours to those living across the globe, are equally as intricate, which is incredible and beautiful. I believe that is one of McGill's greatest strengths, recognizing these nuances and valuing such diversity.
I am proud to be graduating from McGill alongside such an incredible group of people. Perhaps that is why I will continue my studies with McGill this coming fall. With the support of family and friends, I will pursue a Master of Science in Public Health while working as a nurse on an inpatient cardiac medicine unit. And so, I will be, for the first time, attending physical classes at a university that I have called my own for the past couple of years.
Additionally, I must highlight the amazing team I had the opportunity to work with, from the faculty to the administrative team. They are dedicated, passionate and caring. Through their investments in future nurses, they are protecting the future of our community.
One of the challenges I encountered during my first year of studying online was feeling disconnected from my classmates and faculty. For a primarily introverted individual, I was not expecting that. However, much of me longed to experience that "student experience" of stepping out of my comfort zone and meeting new people. That is why I slowly became more active in the student group chat through much intentionality and perseverance and even became the student representative for the graduating BNI-online cohort. The latter also allowed me to advocate and initiate changes to improve the program since there were a few hiccups along the way, as with any new project.
One thing that I hope will develop as the course matures is the diversity of courses available for students to take. This will allow students to focus more specifically on their areas of interest and guide them faster toward their goals.
Sara Sabbah's story
What motivated you to apply to McGill University's BNI Online stream?
After doing a year online in CEGEP due to the pandemic, I had realized that I learned better when I was in my own environment. The BNI Online stream allowed me to view lectures at my own pace, complete as little or as many modules a day and complete schoolwork at different hours of the day/night. I had previously attended university and found myself getting distracted in the large class sizes. Choosing the online stream meant a more flexible work schedule as I did not just have to work a specific day of the week or a specific shift. With the increasing demand for nurses, this was particularly important to me as I was able to work more and help out my team.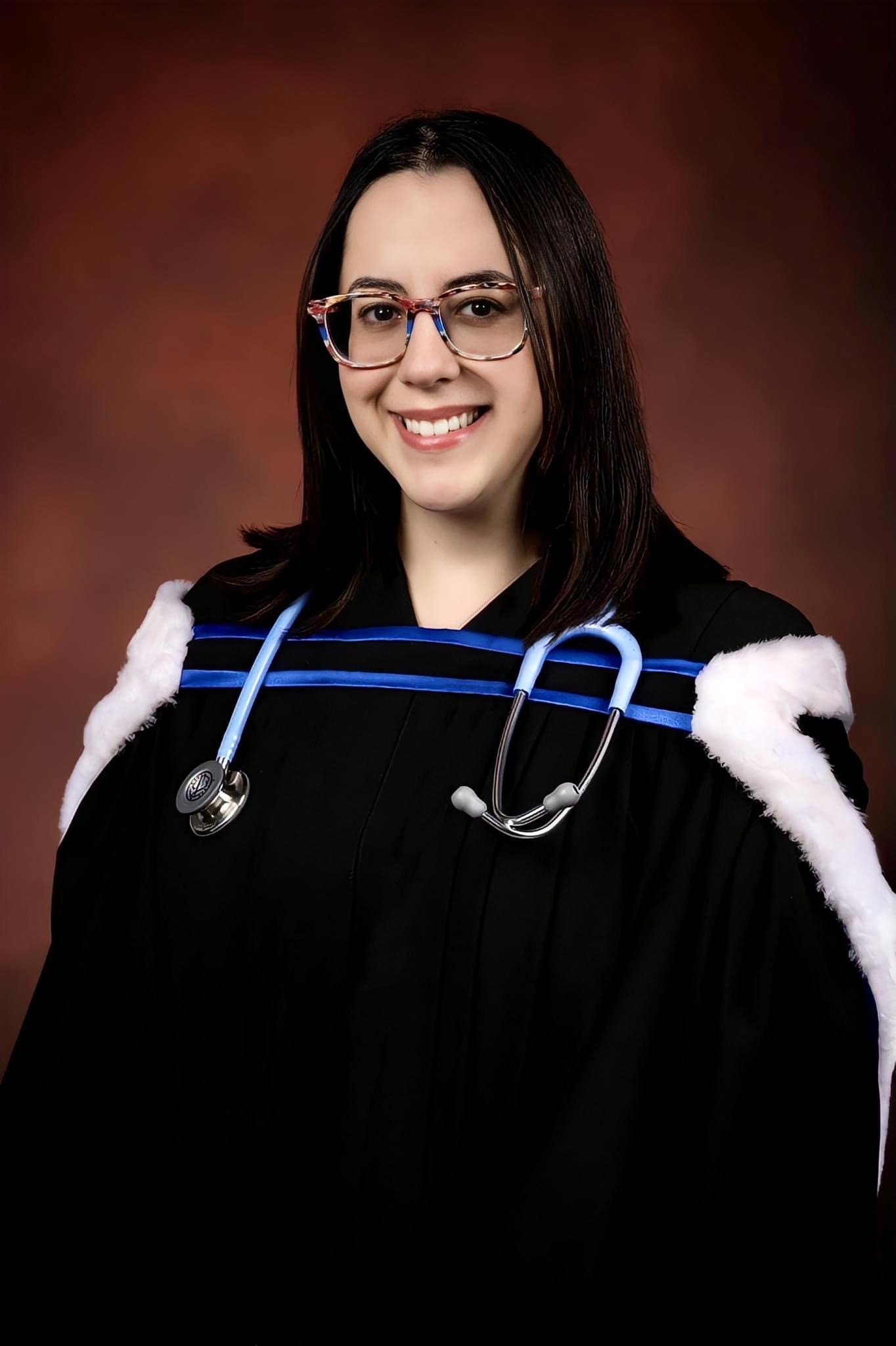 What did you appreciate most about the program?
I appreciated the willingness of the faculty to hear our opinions on the program, and how flexible the faculty was with our work/home life schedules. They understood that since we are all already registered nurses, many of us had work commitments that were daunting to undertake with school. The faculty was so respectful and accommodating with deadlines, recording sessions some students could not attend.
I also liked that, just as with an on-campus program, the faculty held regular office hours. This allowed us to still ask all of our questions. In addition, the TAs were always very responsive on our discussion board so that we had timely answers to our questions and concerns.
What were some of the challenges of studying online and how did you meet them?
The biggest challenge I had was fatigue from working on a computer all day. My eyes would often get sore and I would get frequent headaches. To combat this, I took frequent breaks, listened to textbooks and lectures instead of watching them, and made sure to work with lots of light.
Another challenge is that in an online program, you can feel quite isolated. To combat this, we created a group chat for the BNI online cohort. This allowed us to get to know each other.
What's next for you/future plans?
I currently work in the field of tele-health. I am a part of the Virtual Care program at the JGH, which is an innovative solution to the overcapacity issue hospitals are currently facing. I work as a transfer nurse on-site at the hospital, which means I see patients every day and determine which are good candidates for our various programs. I work closely with the multidisciplinary teams to create a holistic care approach, even when online. The BNI online program ties in well, as it has a heavy focus on tele-medicine and interdisciplinary work, both of which are becoming more prevalent in the health care field today.
In the future I see myself in education, hopefully teaching nursing students at the CEGEP or university level.