McGill displays never-before-publicly-shown art to raise money for Goodman Cancer Research Centre
Mrs. Goodman's last wish for the University she so loved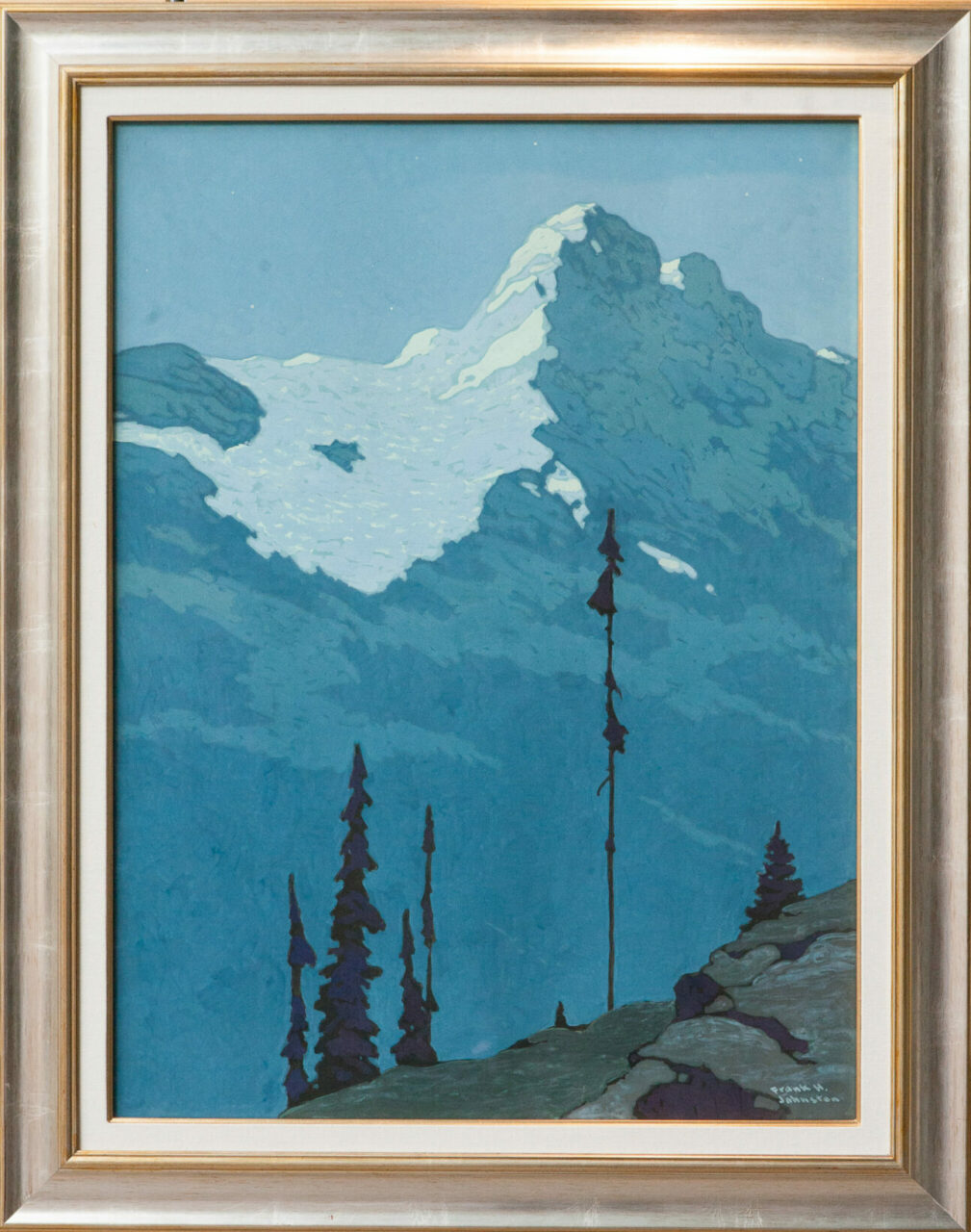 "People used to give art," said Michael Meighen, BA'60, LLD'12, Chancellor of McGill University, contemplating an Edwin Holgate, one of ten Canadian paintings on display from McGill's collection for one night only, on June 9, 2015, in the atrium of the Bellini Building, Life Sciences Complex.

"Sidney Dawes gave almost 60 pictures to McGill," replied Gwendolyn Owens, Director of McGill's Visual Arts Collection, and curator of the exhibit held in honour of the memory of devoted McGill alumna, volunteer and philanthropist, Rosalind Goodman, BA'63, LLD'11.

"Dawes was the head of the Canadian Olympic committee," said Meighen.

"And he did a lot of the development at Tremblant," added Owens.

"That one is from my office," said Suzanne Fortier, BSc'72, PhD'76, McGill's Principal and Vice-Chancellor, indicating a Lawren Harris given by Dawes. "It's my favourite."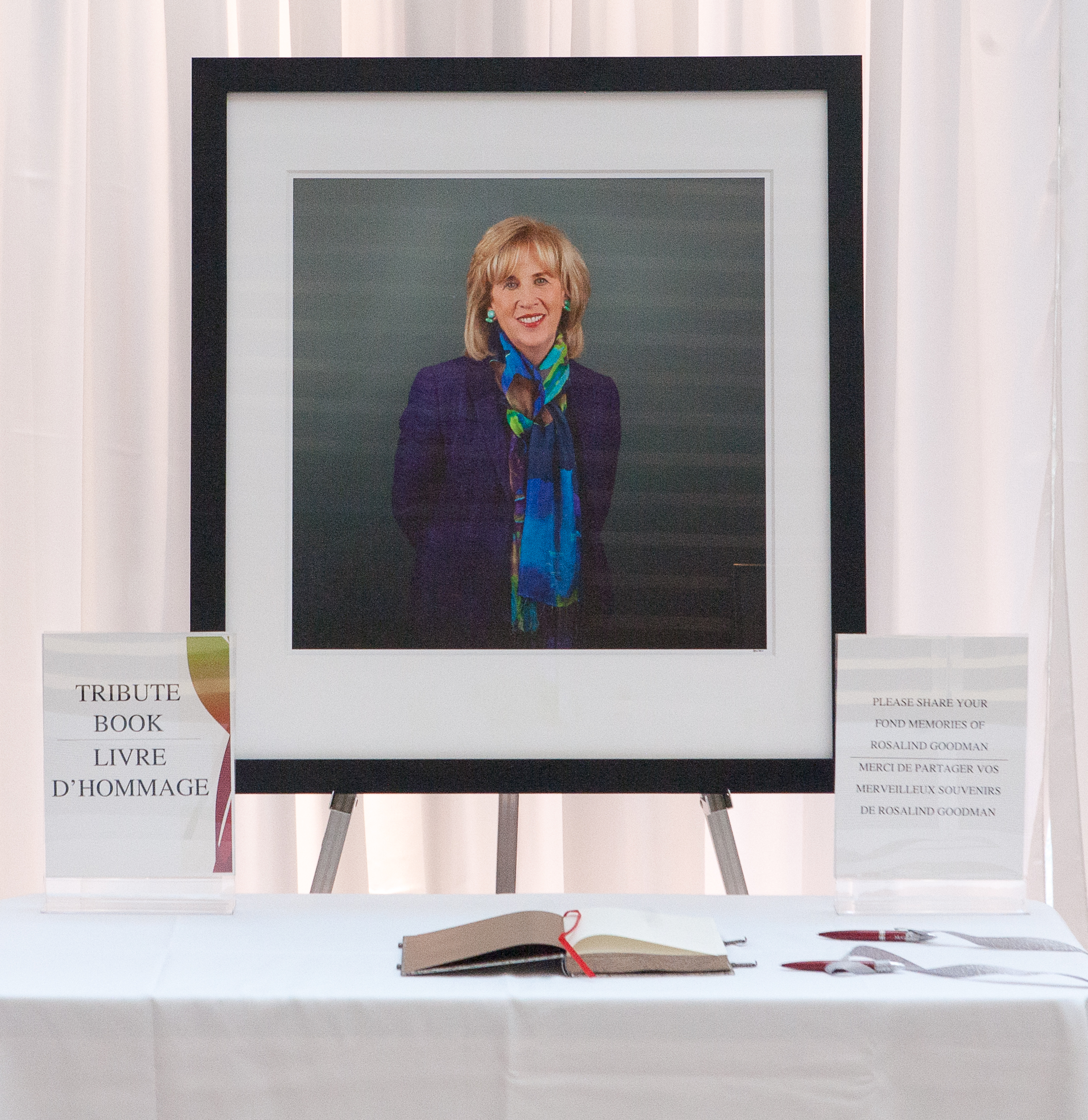 The painting, Chestnut Tree, House, Barrie Ontario, had been a favourite of her mother's, who had seen it during her meetings with McGill administration, said Shawna Goodman-Sone, BA'93.

"My mother loved beauty," said Deborah Goodman Davis. "And when she saw something beautiful, she wanted to share it."

Hence the raison d'être of the evening.

As Dean David Eidelman, MDCM'79, explained, the event had been Mrs. Goodman's brainchild – one of her last wishes for the University she had done so much to support.

"Helping researchers was a labour of love for Roz," said Eidelman of Mrs. Goodman, who will forever be remembered at McGill first and foremost as the tireless champion of the Rosalind and Morris Goodman Cancer Research Centre (GCRC).

"She came to me with this fundraising idea for the GCRC when she was in the throes of the cancer that would eventually take her life," recalled Marc Weinstein, BA'85, BCL'91, LLB'91, Vice-Principal, University Advancement, McGill. "Here we are today, fulfilling her dream," of showing Canadian art from the McGill collection to raise money for our cancer researchers.

Where Mrs. Goodman was involved, "we are all extended family," said Principal Fortier, to the hundreds of friends, family and other VIPs in attendance. "She gave us hope. She had incredible enthusiasm."

"It is a pleasure for me to tell you that we will be renaming the Atrium in the GCRC in her honour. It's a place people go for re-energizing," continued Fortier.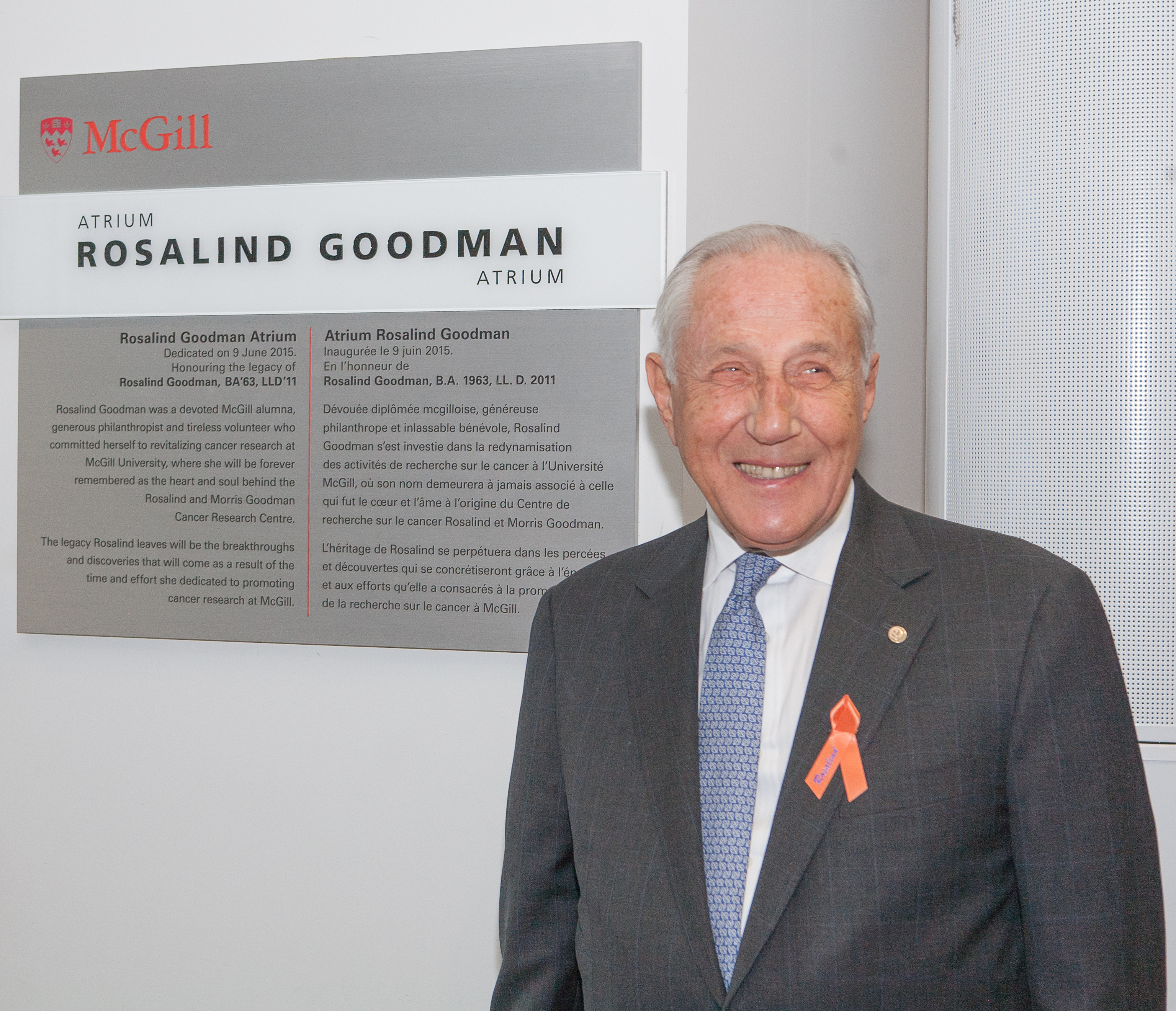 "It's a real surprise to me," said Mrs. Goodman's widower, Morris Goodman, LLD'11.

One of the most moving moments of an already very emotional evening came courtesy of Nathaniel Robichaud, inaugural recipient of the Rosalind Goodman Commemorative Scholarship. He took the podium to explain, in a frank and heartfelt way, just how much the Scholarship meant to him – to an audience whose donations in memory of Mrs. Goodman had helped support it.

It is unusual to have a scholarship that supports PhD students later in their studies, when there are fewer sources of funding, noted the student, who works in Dr. Nahum Sonenberg's famed lab.

"Most scholarships for grad studies are designed for a three- to four-year program. I have been here for five years. It will probably be six or seven by the time I'm done.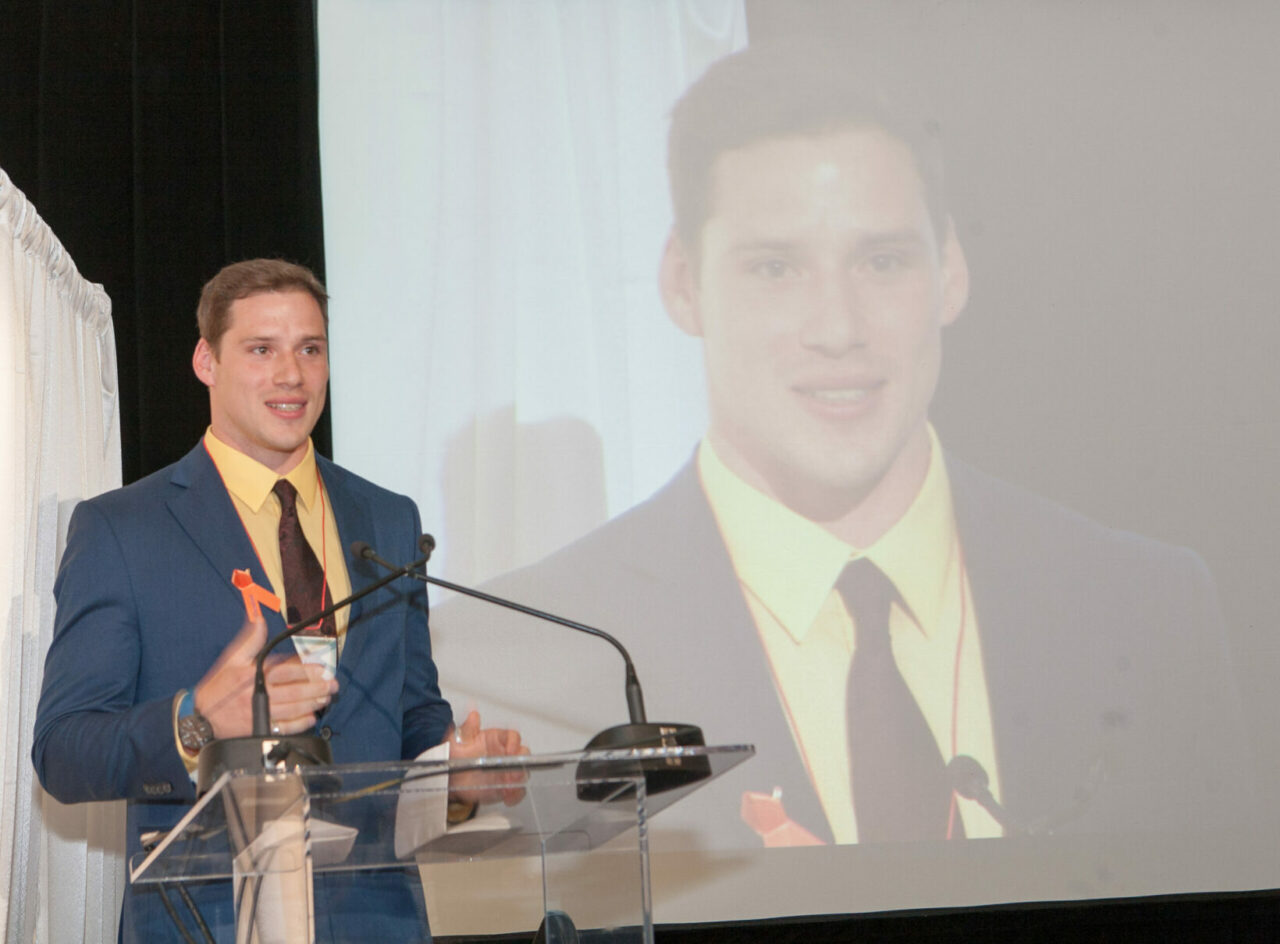 If I didn't have the Scholarship, I would have to finish and leave.

"Thanks to the legacy of Mrs. Goodman, I can focus on the research that I am so passionate about."

The evening culminated in tours of the GCRC, led by its leading researchers, notably Drs. Michel Tremblay and Julie St. Pierre.

When asked why so many scientists were still present in the lab after 6 p.m., one responded: "It's not uncommon to see us here at night and on the weekend. It's a privilege to be able to do this kind of work," – a privilege helped along by Mrs. Goodman and those she rallied around the GCRC and who continue to give in her memory.