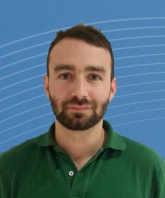 Juan Pablo Lopez, PhD student in human genetics at McGill University, is the award winner of the Fonds Santé, one of the three Fonds awards of the Fonds de recherche du Québec. His award-winning publication "miR-1202 is a primate-specific & brain-enriched microRNA involved in major depression and antidepressant treatment" is published in Nature Medicine.

The study of Juan Pablo Lopez was the first to ever show in humans, a consistent microRNA dysregulation in postmortem brain tissue and blood samples from individuals suffering from depression. Additionally, and most importantly, their results suggest that miR-1202 predicts antidepressant treatment response.

Read the full article here.

In addition to promoting research careers in Québec, this competition recognizes the exceptional research contributions of college and university students (bachelor's, master's, doctorate), postdoctoral fellows and members of professional bodies who are enrolled in advanced research training programs in the areas covered by the three Fonds de recherche du Québec.

To learn more about the awards, click here.

November 18, 2014