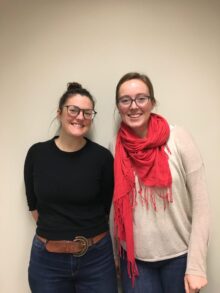 An innovative twist was successfully implemented to a course within the Ingram School of Nursing, actively engaging students to co-design elements of the course content itself.

The course, Clinical Reasoning (NUR2 640), is a second-year requirement for Master's students in both the Direct-Entry and Nurse-Entry streams. Faculty Lecturer Irene Sarasua felt the course could benefit from a novel approach to curriculum development.

"I think that students have a great capacity to contribute to defining course objectives and learning activities, and that when they do, their engagement and learning is enhanced," said Ms. Sarasua.

The Fall 2019 iteration allowed interested students registered in Clinical Reasoning to co-design elements of the course content alongside the course coordinator, and student feedback on the initiative suggests this approach was a success.

The course redesign aligns with the Faculty's Education Strategic Plan, which includes among its primary goals an emphasis on evidence-based, learner-centred education.

The initiative was not without its challenges. Student enrolment was up this year and there was a greater mix of Nurse-entry and Direct-entry stream students than originally anticipated, which made planning for in-class activities and group work more complex.

The initiative appears to have been a success, with the inclusion of important new course content including trauma- and violence-informed care, compassion in nursing, and political advocacy.

"It was a very collaborative process and I felt that the student perspective was really taken into account and is reflected in the final course content," said Rachel Prudhomme, a student enrolled in the course. "If students feel that their voices are heard and that their needs are being actively addressed in course content, it could help promote a more collaborative learning environment and increase motivation and class participation."

Course 'co-design' or 'co-creation' expands on the notion of 'engaged learning' by involving students in all aspects of course design – from the identification of course objectives to the planning of learning activities and methods of evaluation.

Alexandra Glezos, who helped contribute to course content, liked the approach because any changes to course content are discussed by enrolled students themselves, rather than in response to feedback from a previous cohort.

Student Kimberly Papp expressed a similar sentiment.

"I appreciated the opportunity to participate in the course design and I think more courses should offer this," said Ms. Papp.

February 5 2020