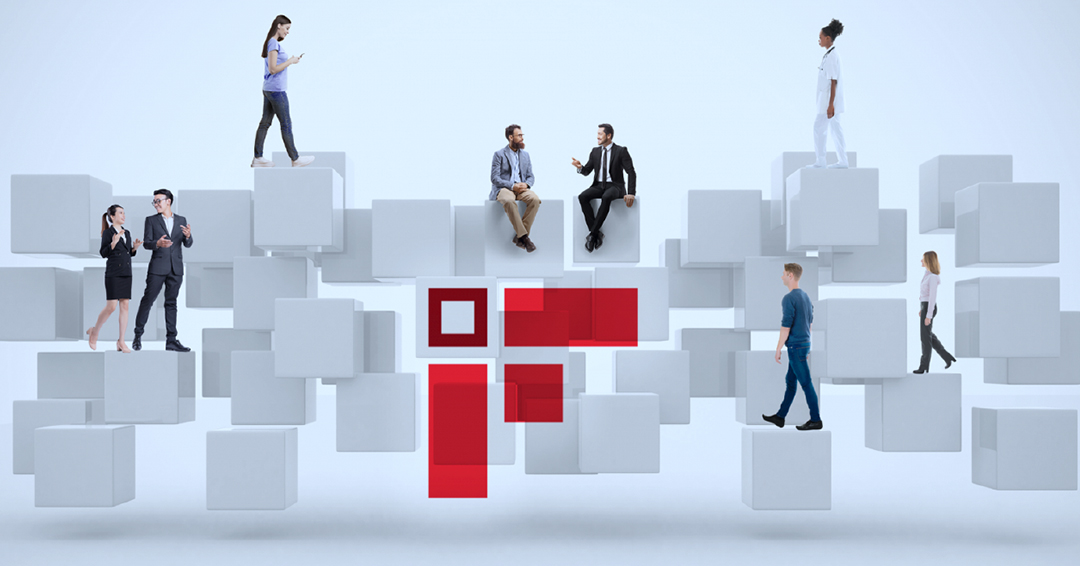 Winning teams, including several from the Faculty of Medicine and Health Sciences, will receive 12 months of comprehensive support in addition to funding packages
The first-ever McGill Innovation Fund (MIF) competition was held on December 9, 2021, with a total of nine winners in three different categories chosen from a pool of 26 applications. All applications were based on Reports of Invention registered through the Office of Innovation and Partnerships, as per the MIF rules.
Three judging panels of McGill alumni were activated to evaluate and select the winners through a comprehensive application process which included a written submission, preparation of a video and a live pitch.
Judges evaluated teams with a number of important considerations including the strength of the business case, the potential for the project to have a positive benefit on society, and how likely the team would be able to advance their project to the next level. After deliberations and discussions, the following teams were selected as the first recipients of the MIF:
Prelaunch category
($25,000 awarded to projects which have demonstrated a proof of concept in a controlled or laboratory setting)
HISTurn, led by Dr. Sarah Kimmins, Department of Animal Science and Pharmacology and Therapeutics. The project aims to diagnose male infertility.
'Multimeter' of the nano-age, led by Professor Changhong Cao, Department of Mechanical Engineering. The project is a monolithic microelectromechanical system (MEMS) to accelerate the development of thin/ultra-thin film-based applications.
Identification of an Ion Channel Target, led by Professor Reza Sharif Naeini, Department of Physiology. The project will help in the treatment of osteo- and rheumatoid arthritis pain.
Launchpad category
($50,000 awarded to projects which have gone beyond the proof of concept and demonstrate an ability to implement their solution)
BioOptic device, led by Professor Mark Driscoll, Department of Mechanical Engineering. The device measures intra-abdominal pressure for monitoring the treatment of lower back pain issues.
Pattern-based Contractile Screening (PaCS), led by Professor Allen Ehrlicher, Department of Bioengineering. PaCS is a proposed new drug screening technology.
Salivera, led by Professor Sara Mahshid, Department of Bioengineering. The project is a rapid portable nucleic acid test for diagnosis of respiratory infections.
Polyglycerol dendrimer-based coating, led by Professor Timothy Kennedy, Department of Neurology and Neurosurgery. The project targets the commercialization of special coatings that enable support for long-term cell culture
Blastoff category
($100,000 awarded to projects which have started commercialization and have the potential to go further)
Invicare, led by CEO Ashwaq Al-Hashedi. The company is developing effective tools for safe dental implant maintenance.
PhysioBiometrics Inc., led by CEO Professor Nancy Mayo of the School of Physical and Occupational Therapy. The company develops products that assist people with mobility issues, in particular, difficulty walking.
Support program
In addition to the funding, each of the above teams will also be eligible to take part in the MIF Support Program, a comprehensive package of advice, mentoring, subsidized internships, and access to service providers that will help advance their projects to the next stage. Confirmed partners for the MIF are: Lavery Lawyers, Norton Rose Fulbright, Fasken, and the BDC. The MIF Support Program will last 12 months.
"I was so impressed by the quality and preparation of all the teams," said Mark Weber, Director of Innovation and Partnerships, and de facto head of the MIF. "I would also thank all of the judges for their time and energy – they really helped make this a valuable process. I think all the teams, including those who were not selected, benefited from their expertise."
Details on each of the winning teams can be found on the McGill Innovation Fund website, as well as short bios of the judges. In addition, more updates on each team will be made available on the website, as well as via social media.
During the planning and running of the MIF, interest in the fund among a broad variety of stakeholders – in particular, McGill alumni – was high. Likewise, response in the McGill research community was also positive. With these factors in mind, planning for the next edition of the MIF is already underway. Innovators and entrepreneurs are advised to stay tuned for more updates.