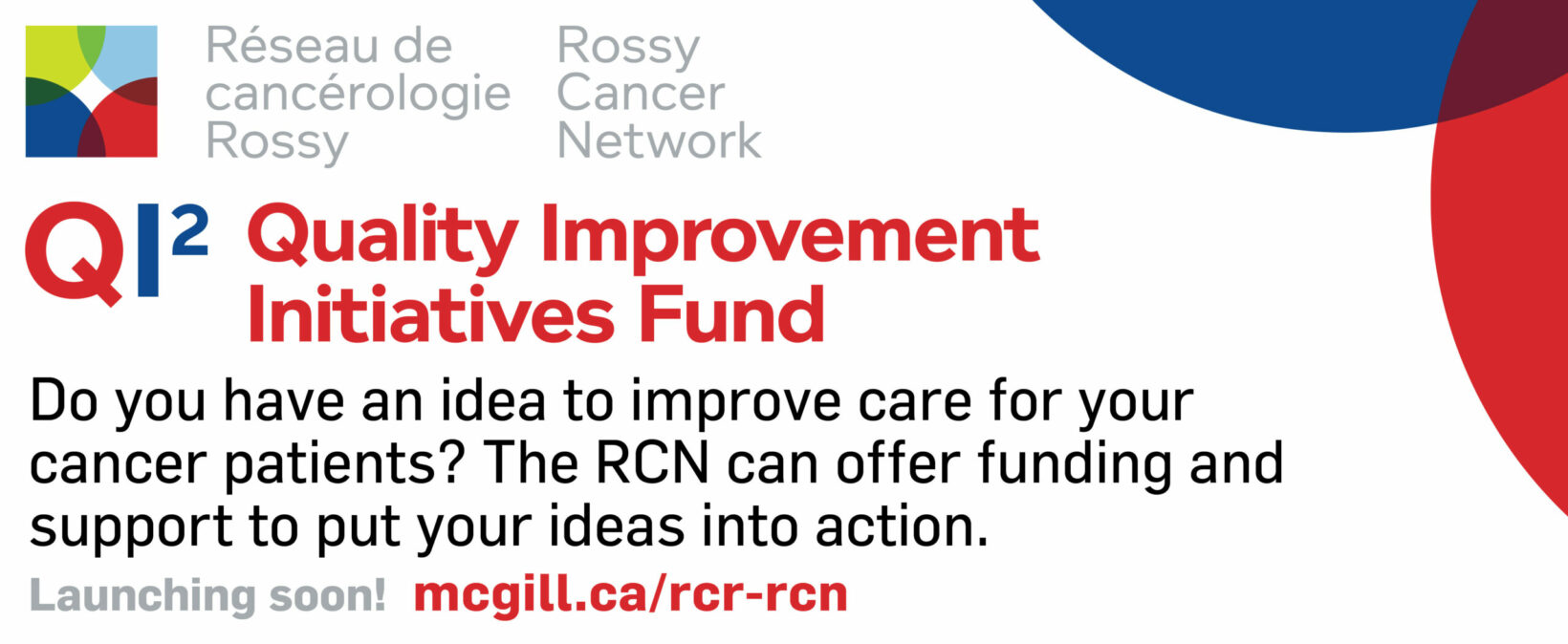 The Rossy Cancer Network (RCN) is launching the brand new Quality Improvement Initiatives Fund (QI2) in August. The fund will focus on projects that will make an immediate impact on the delivery of care for patients in the network.

Teams whose projects are selected will not only receive funding but also the support of an RCN project manager to help get their ideas up and running.

Your project could be eligible if you :
work with cancer patients (as a psychosocial and rehabilitation expert, dietitian,  pharmacist, pathologist, nurse or physician),
have an idea that addresses an area for improvement in cancer care,
are  willing to collaborate with partners from at least one other RCN hospital (McGill University Health Centre, Jewish General Hospital, St. Mary's Hospital Center) for a common challenge in quality.
Applications will be accepted between August 17 and September 23, 2015.

For more details, go to mcgill.ca/rcr-rcn/rcn-grants/qi2-fund